A monstrous Lamborghini Murcielago SV supercar, Spotted in China on the Beijing Tuning Street. The lunatic Lamboo is wrapped in a spacy matte black wrap, making for a seriously sinister stealth fighter. The LP 670-4 SuperVeloce was the maddest of all Murcielago's, lighter and more powerful than the already very fast base car.
The SV came with loads of carbon fiber, an ultra light exhaust system, an upgraded air intake system, and 15-inch carbon-ceramic disc brakes with 6 piston calipers. Power of the mighty 6.5 liter V12 was up to 670hp and 660nm, good for a top speed of 336 kilometer per hour. The SV is a very rare car, only some 200 examples were manufactured, including ten SV China Limited Editions.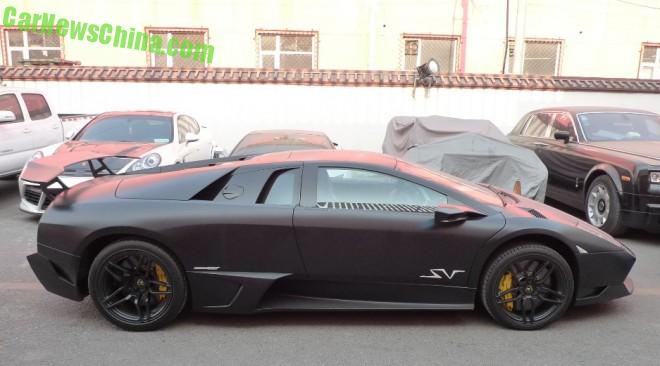 This particular example was fitted with the Aeropack wing, matte gray five-twin spoke alloys, and yellow brakes. The wrap is of top quality and extends perfectly over the whole body bar for the lower bumpers and mirrors, which are in black carbon.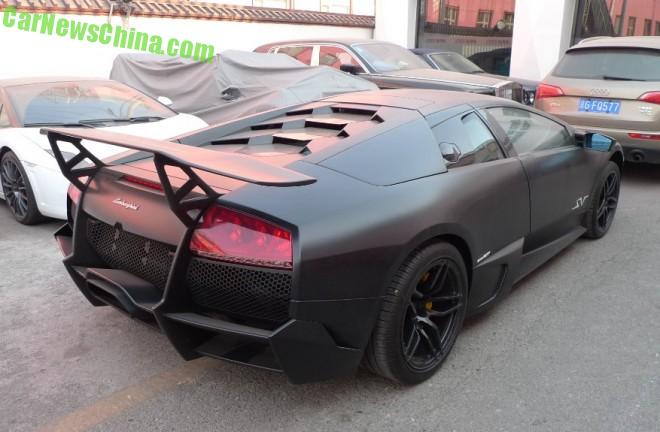 The rear is the most impressive part of the vehicle, wings and spoilers everywhere, topped by an absolutely stunning engine cover.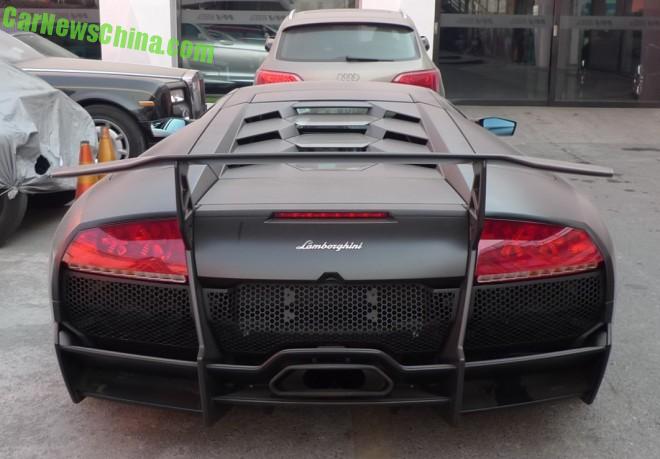 What a beast she is.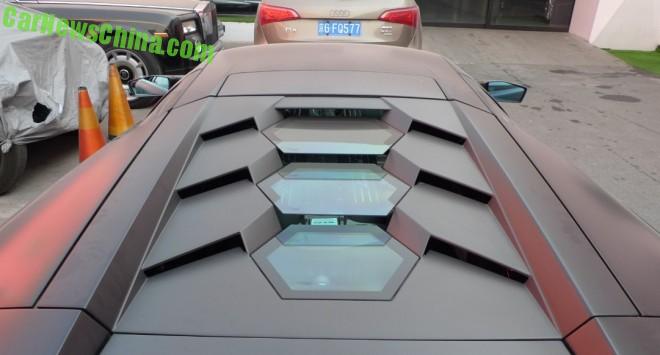 V12 engine clearly visible.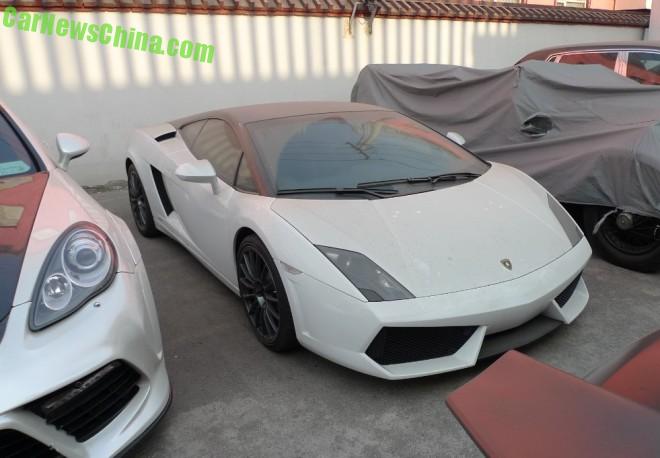 The Murc was flanked by a Mansory Porsche Panamera and a very dusty Lamborghini Gallardo Bicolore in white-black with the original dark matte gray Skorplus alloys.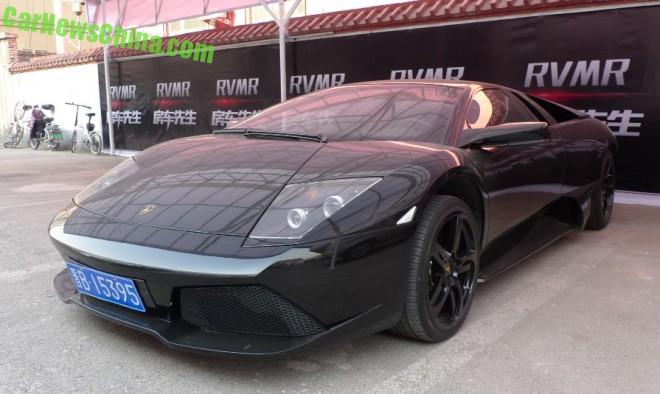 Just a few meters down the road stood this standard Murcielago LP 640, painted in piano black and fitted with  black five-twin spoke alloys. The engine had an output of 630hp and 660nm, only 40 horses less than the SV and the same amount of torque.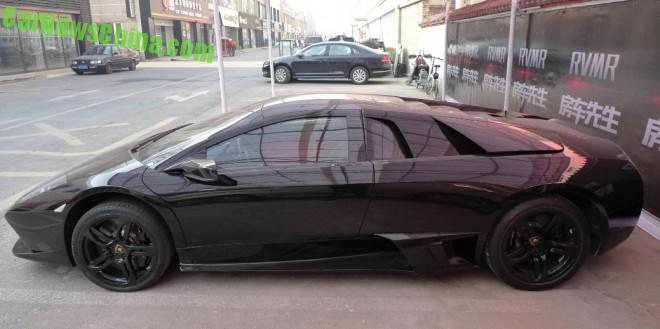 Less wings and less messy. Less impressive maybe, but it is…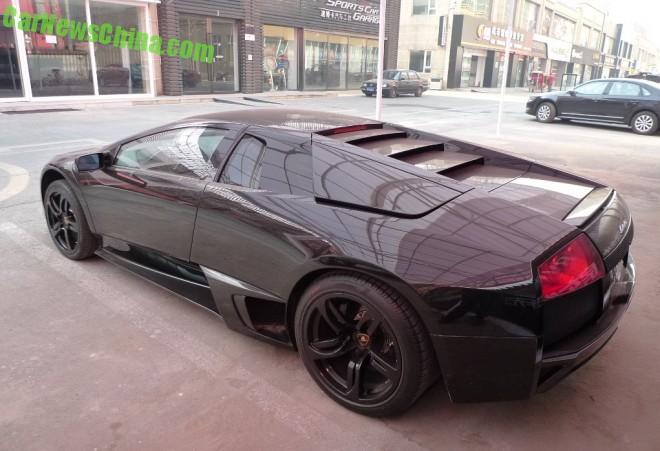 … much cooler clean.