The hotly anticipated BYD Tang SUV will finally hit the Chinese car market on July 6. Price is expected to start around 300.000 yuan or 48.363 USD, making the 505 hp (five-hundred five) Tang the performance bargain of the century.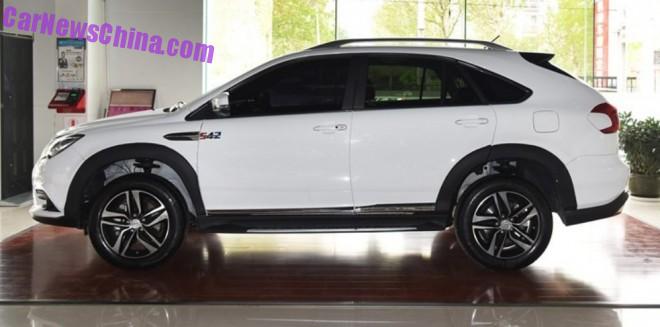 The BYD Tang has three engines, powering all wheels. It is a dual-mode hybrid, able to drive in pure-electric mode (EV) or in hybrid-electric mode (HEV).
The three engines refer to a 2.0 liter turbocharged petrol engine and and two electric motors. The petrol engine and one of the electric motors are located at the front, the second electric motor is located at the rear axle. Gearbox is a six-speed DCT, developed by BYD.
The output of the 2.0 turbo is 205hp and 320nm. The output of each electric motor is 150hp and 250nm. Total output stands at 505hp and 820nm. Just massive. The enormous amount of power is good for a 0-100 in 4.9 seconds. The Tang Ultimate Edition tops that with 4.4 seconds.
See our full write-up on the power train here.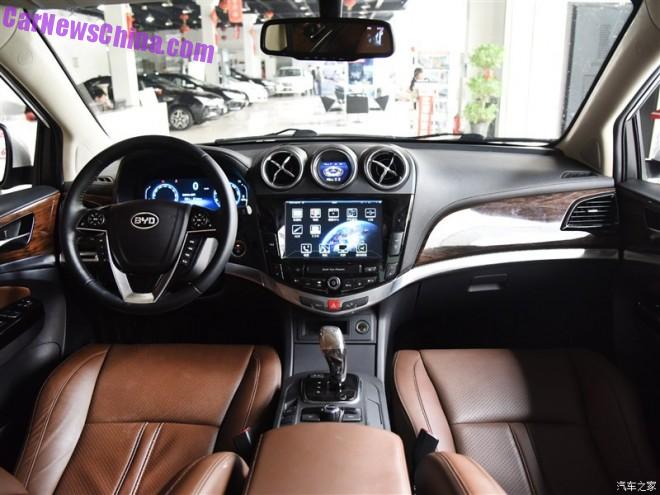 The dashboard is a tech paradise. The instrument binnacle is fully digital, and the screen of the infotainment system is one of the largest of its kind. Brown leather looks classy, combining with real (!) wood panels on the dash and doors.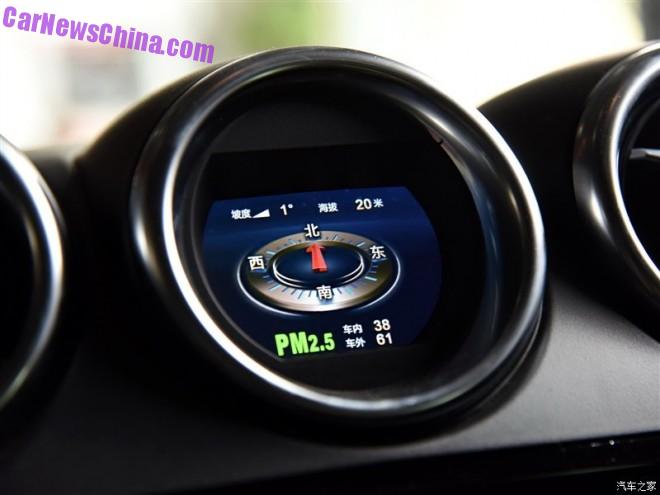 The center dial houses the built-in air purifier, developed to filter the killing PM2.5 particles out of the dirty Chinese air, leaving the occupants of the vehicle with air slightly more breathable. BYD claims that the system can bring the PM2.5 index down from 700 to 12 in only four minutes. The worst we had in Beijing this year was 543, so that will be clean in about three and a half minutes. BYD is the first automaker to offer build-in air purifiers, and the idea is a hit. All other automakers in China, local and international, are currently developing similar systems.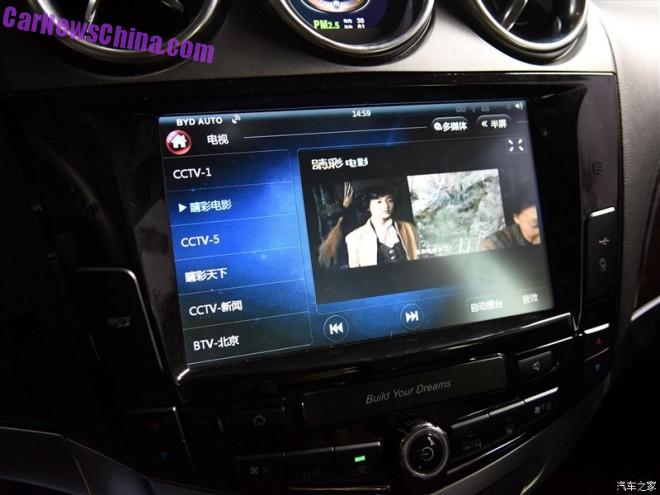 Bored in the traffic jam? Watch TV!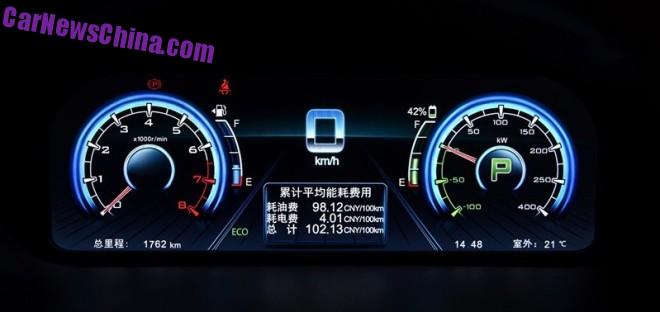 The instrument binnacle. To the left the rev counter for the petrol engine, going up to 6500 rpm. To the right the power meter, going up to 400kW or 536hp.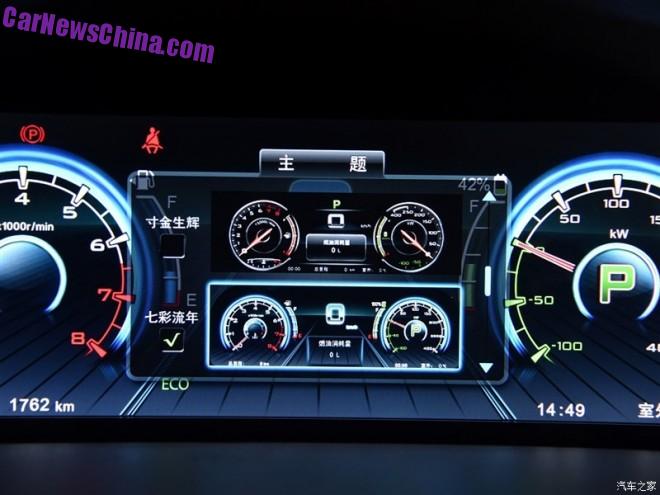 Max distraction mode. On the upper-left another rev-counter, which doesn't make much sense. Lower-left for the water temperature. Top-right a power-reserve meter, basically the same thing as the power meter, but reversed. And to top it all on the lower right another power-meter, displaying exactly the same as the larger one further to the right. A bit fuzzy this is…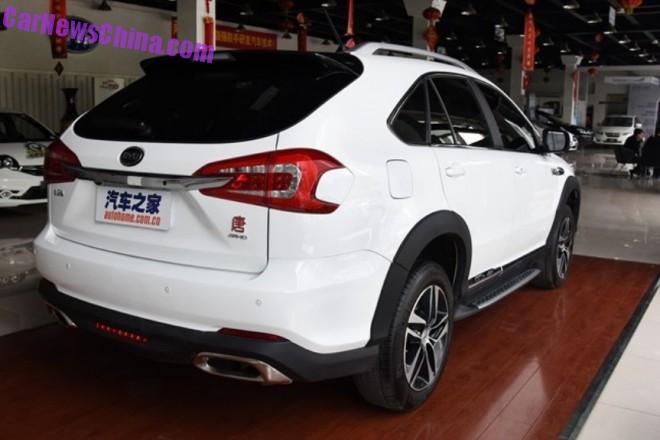 Rear lights with sharp corners, black wing on top of a darkened window, big chromed exhaust pipes, and fully usable roof rails.