A very interesting Ferrari F430 Scuderia Spider 16M supercar, Spotted in China in the great city of Shanghai by Reader Antoine Chalendard, thank you for the pictures! The already very speedy Ferrari is made even faster with bespoke carbon fiber air duct covers (compare) and a large carbon fiber wing on the back. Oddly, all the 16M badges have been removed, bar for the one inside.
Mr. Chalendard found the Ferrari at a local car wash outfit, where it was cleaned up for a shine.
The 16M Scuderia Spider was a special based on the Ferrari F430 Scuderia Berlinetta, celebrating Ferrari's 16th Constructor's World Championship in Formula 1 Racing. Only 499 examples were made in the 2009 model year, making the 16M one of the rarest Ferrari supercars of modern times. Earlier on we met a matte black example in Beijing and a red one in Hangzhou.
Power comes from a souped up variant of the 4.3 liter V8 with an output of 503hp and 470nm. Weight was down 80 kilo compared with the base F430 Spider. All was good for a 315km/h top speed and a 0-100 of 3.7 seconds.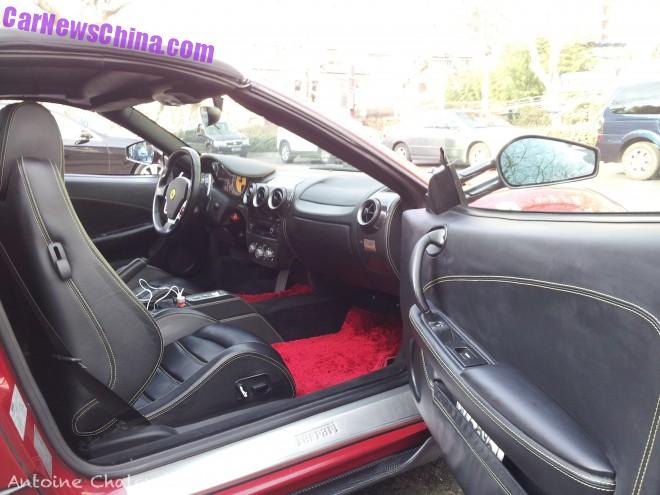 16M badge located under the air vent on the far right side of the dashboard. Cozy floor mats are a typical Chinese add-on, but at least they are red! Porn red, that is…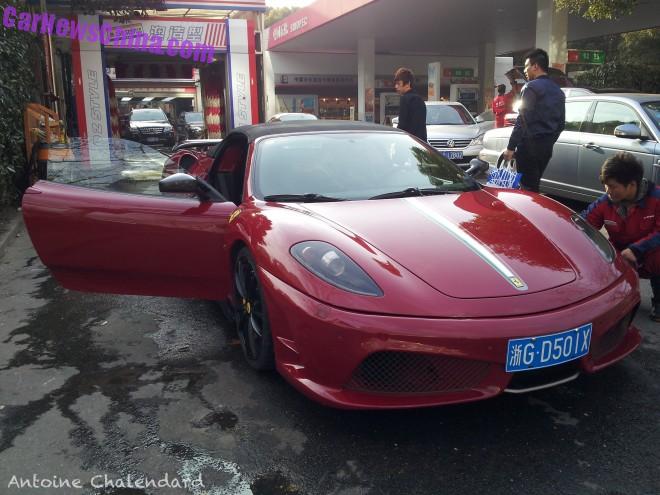 Italian flag racing stripes exclusive for Scuderia Spider 16M.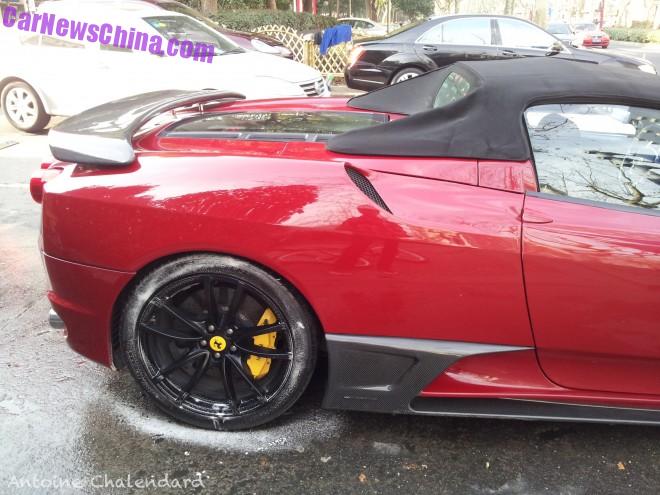 The air duct covers are larger than the standard cover, of different shape, and feature a sharp end pointing towards the door.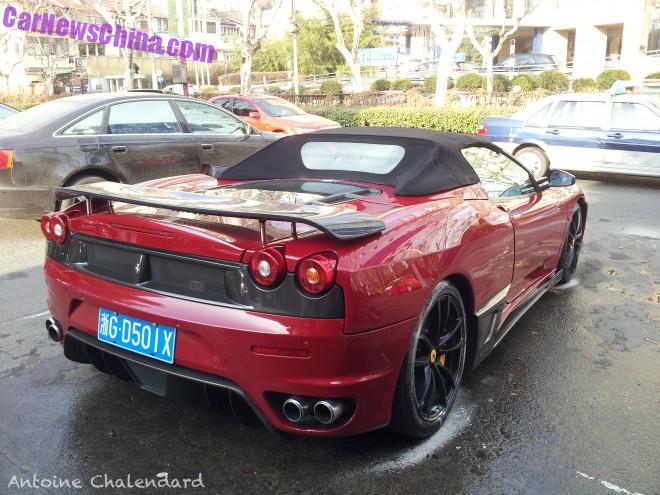 Wing stands on two pylons on each side, this good 16M is screaming speed!