A fantastic Ferrari F430 Scuderia supercar, Spotted in China on the Beijing Tuning Street. The speedy Ferrari is painted in fiery red and sped up even further with matte gray racing stripes with a black edge and a gray lower-lip in the front spoiler. The Scuderia was the hardcore variant of the manic Ferrari F430; lighter, faster, and much wilder!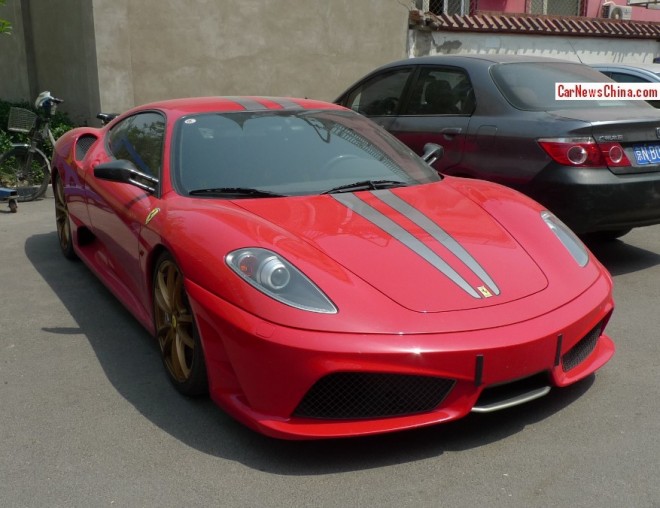 This particular example was fitted with shiny gold 10-spoke alloys, matching perfectly with the red body work. The Ferrari F430 was manufactured from 2004 until 2009, and the Scuderia arrived in 2007. The 'Scud' was powered by a screaming 4.3 liter V8 508hp and 470nm, good for a manic 325km/h and a 0-100 of 3.9 seconds.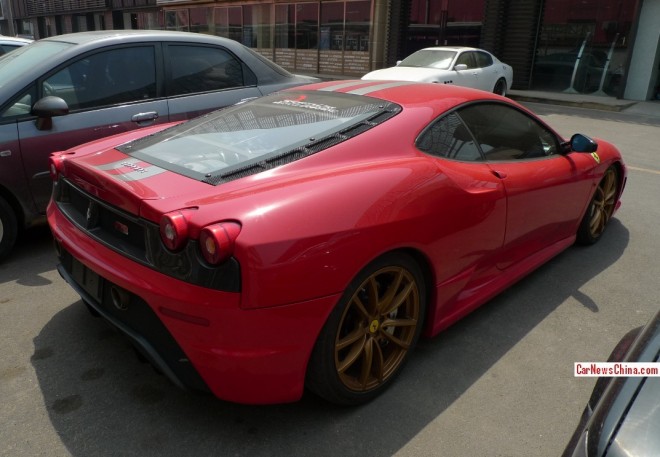 The Ferrari F430 was the first Ferrari that was officially exported to China. The few Ferrari's that entered China before 2004 came either gray, smuggled, or via the misty Hong Kong connection. Ferrari was just in time for the supercar boom and so is it that we have a giganticly Famous China-Ferrari F430 Collection™: double, shiny mint green, pink, with hottie, license (P430Y), license (FF430), black as the night (in Shenzhen too!), with FF, matte blue, matte black, with girls, matte black Scuderia, shiny red, golden alloys,   F430 Novitec Rosso, Spider 16M, matte-black-silver,  red, a red, matte-black and a Novitec Rosso 707.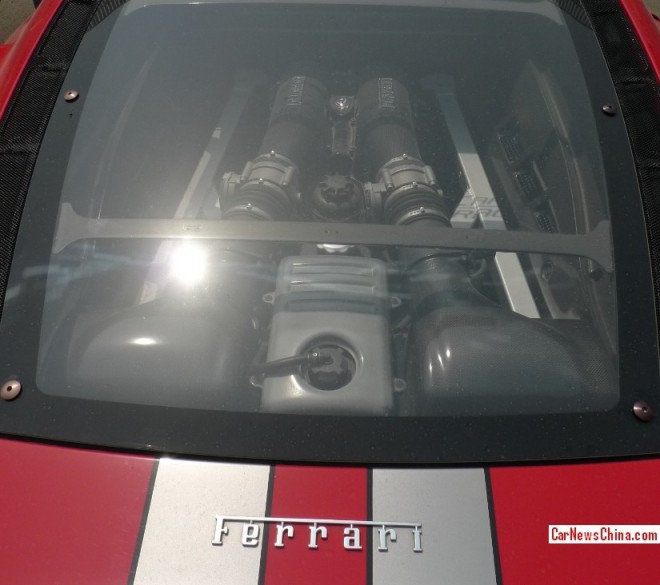 The monster engine.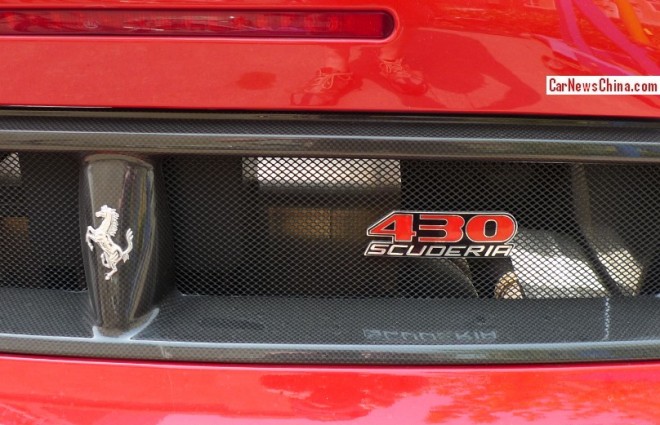 Horse on carbon