And here we have the first Spy Shots of the final production version of the Guangzhou Auto Trumpchi GA8 sedan for China, featuring a super sleek design with an impressive chrome colored grille. The Trumpchi GA8 is the new flagship of the Trumpchi range, it debuted as a semi-concept on the Shanghai Auto Show in April.
Base version on top with small wheels and a single sunroof. Top version below with big wheels, spectacular alloys, and a fancy panoramic sunroof.
The Trumpchi GA8 will be launched on the Chinese car market in September, with a price ranging from around 180.000 to 220.000 yuan.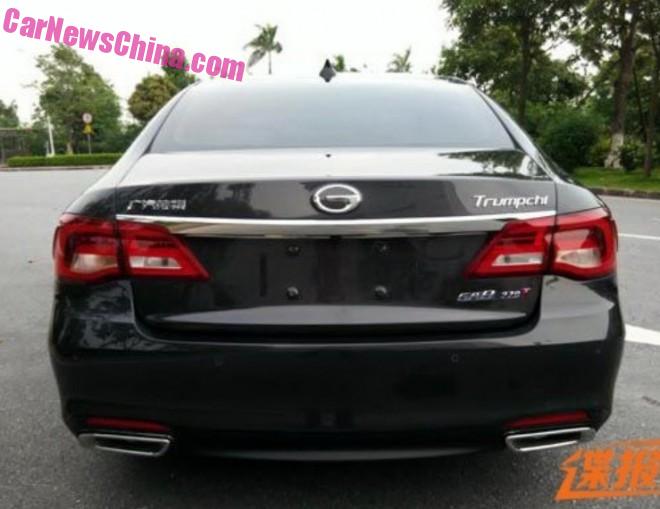 Fat chrome strip connecting the taillights and slammed-oval exhaust pipes.
The Trumpchi GA8 will be available with two four-cylinder petrol engines: a 1.8 liter turbo with 177hp and 242nm, and a 2.0 turbo with about 200hp and 280nm, both mated to a seven-speed DCT. The 1.8 will be called '270T' and the 2.0 '300T', with Guangzhou Auto joining the new Chinese trend of naming the various versions of a car to nothing.