The BYD Song SUV has been launched on the Chinese car market. Price starts at 96.900 yuan and ends at 146.900. First a word on names. Up until today we were lead to believe that the petrol powered variant of this new SUV was going to be called 'BYD S3', and the hybrid variant 'BYD Song', just like they go with the BYD S7 and the BYD Tang.
But no. BYD, in its undeniable brilliance, has suddenly decided to call the entire range 'Song', petrol and hybrid alike. And to make things even better: today's launch is for the petrol variants only, the hybrid will follow in early 2016.
No matter that mess; the Song is a fine looking car. Sleek and sporty lines, dual tone paint works fine with black and orange, trendy D-pillar, usable roof rails, and the wheels are of the right size.
There are two engines available: a 1.5 turbo with 154hp and 240nm, mated to a six-speed manual or a six-speed automatic, and a 2.0 turbo with 205hp and 320nm, mated to a six-speed DCT. Power goes to the front wheels only.
Car on the photos is a top-spec 2.0 turbo.
The plug-in hybrid will have a turbocharged 1.5 liter petrol engine mated to two electric motors, one on each axle, creating a four-wheel drive car. Transmission is the six-speed DCT. BYD says that the acceleration from 0 to 100 takes only 4.9 seconds.  In electric mode the Song has a range of 70 kilometer. No word yet on combined output.
Price of the hybrid will start around 280.000 without and 190.000 with green-car subsidies, making it about 40.000 yuan more expensive than the 2.0 turbo.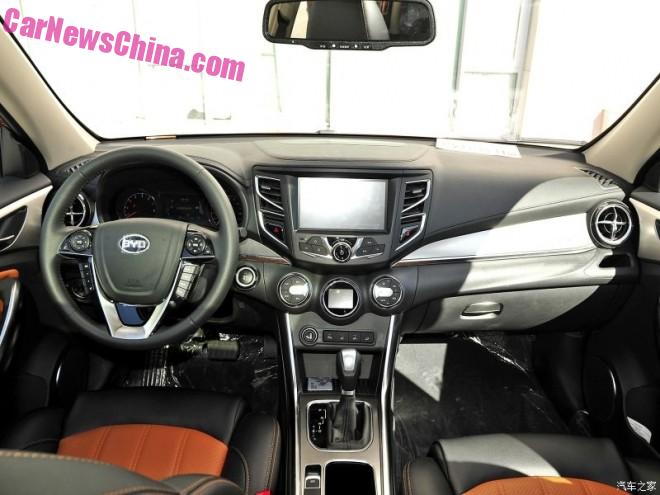 A nice interior with a rather busy design. Lots of lines and styles going everywhere and nowhere in true BYD style. Touch screen is surprisingly small in a time where 'Tesla-sized' seems to be the new minimum.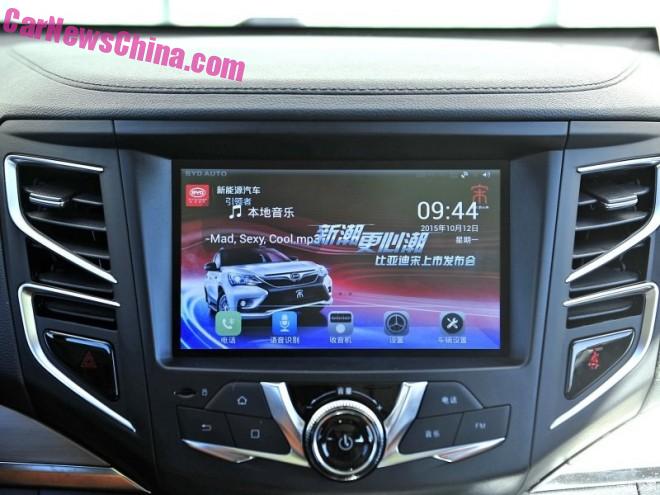 Not very big but certainly very clear. The system plays an MP3 song here called 'Mad, Sexy, Cool'. The infotainment system includes sat nav, telephone, the internet, e-mail, television, and Bluetooth and USD connectivity.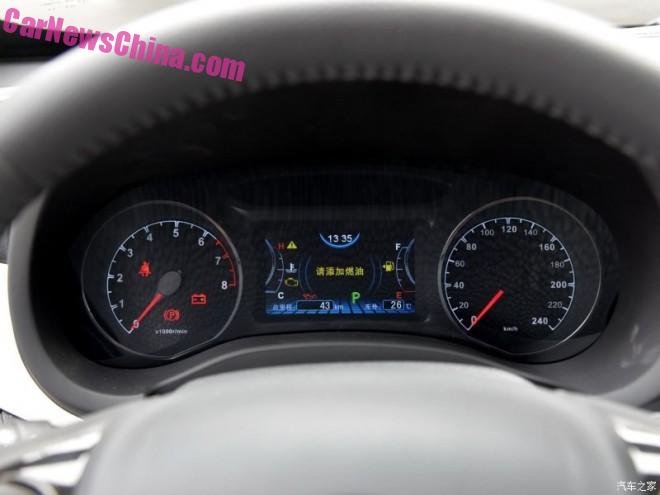 Another busy digital display in the center.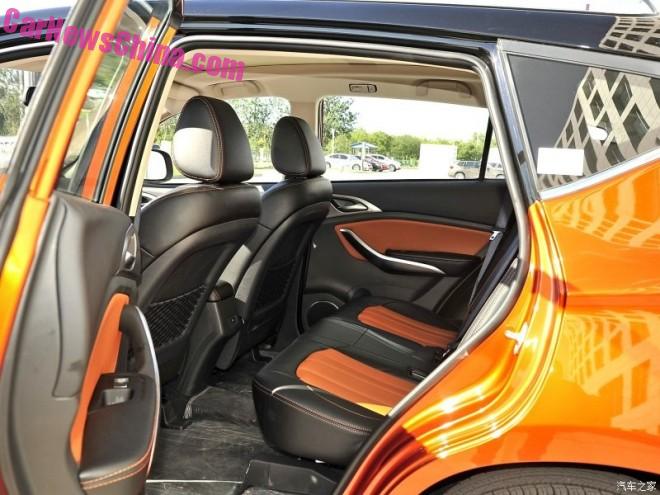 Seats in orange over black with orange stitching.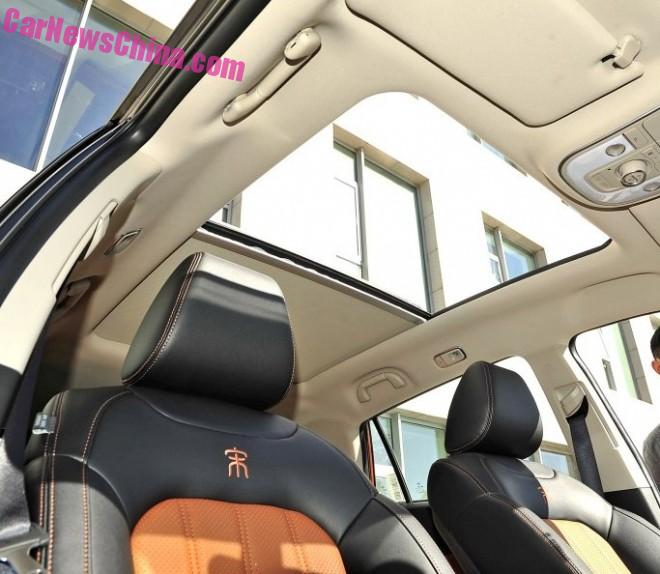 A huge panoramic sunroof, and the character Song on the seats.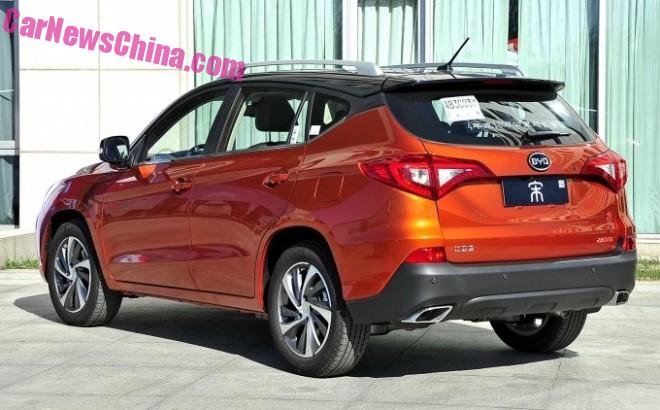 BYD continues to fit large taillights while most other Chinese automakers are going for small. Spoiler above the window integrates nicely with the roof. Square shaped exhaust pipes on each side of the bumper.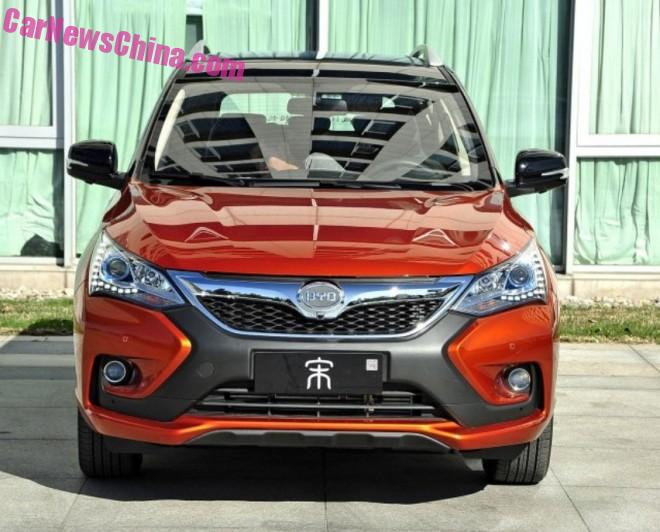 Huge chrome bar in the grille and a fat black cross over the bumper. Mirrors in shiny black.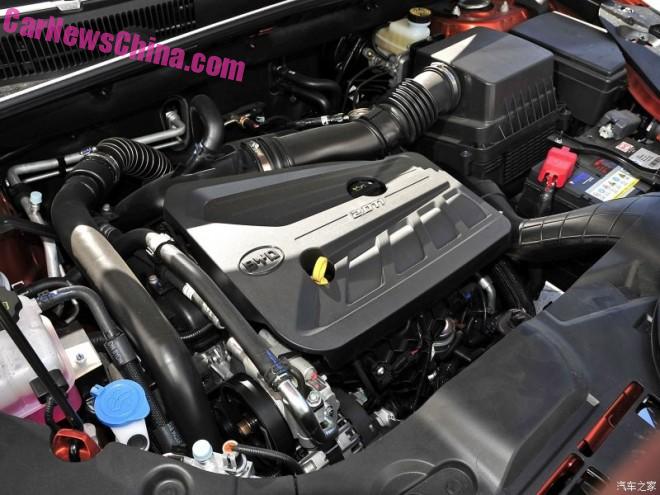 The 2.0 turbo.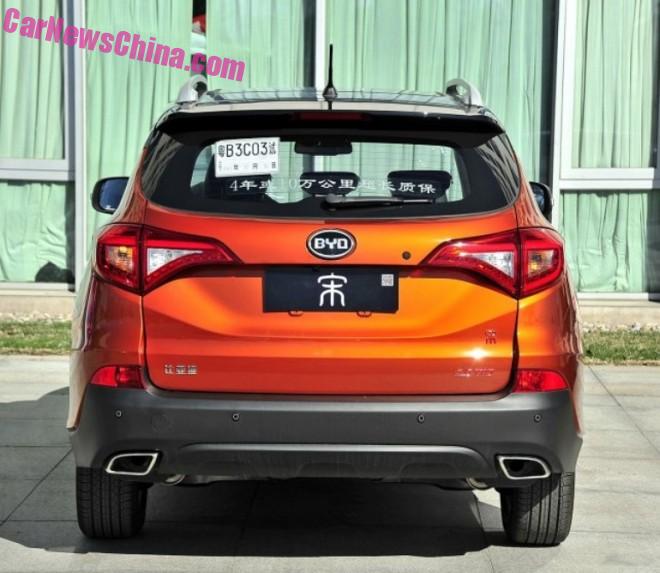 Antenna should be shark fin, but otherwise a fine looking ass.