Sensational Spy Shots of the all new Qoros XQ3 SUV, looking very impressive in fiery red with a heavily chromed grille topped by a large Qoros logo. The Qoros XQ3 will debut on the Guangzhou Auto Show in November and launch on the Chinese car market in early 2016.
The SUV will be the flagship of the Qoros range. It stands on a enlarged variant of the platform that also underpins the Qoros 3 Hatch, the Qoros 3 City SUV, and the Qoros 3 Sedan. The XQ3 will get the same 156hp 1.6 turbo that is also available in the other Qoros cars, mated to a six-speed DCT. However, we are hearing persistent rumors about an additional engine, most likely a 1.8 turbo with about 180hp.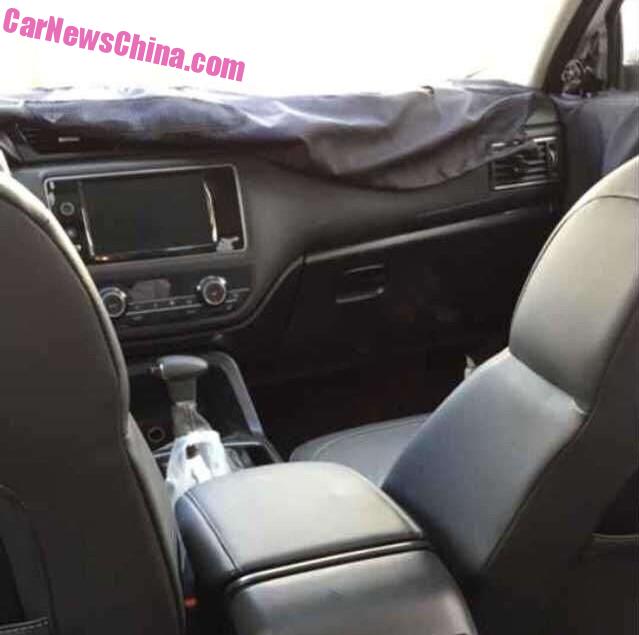 Interior very similar to the Qoros 3 trio.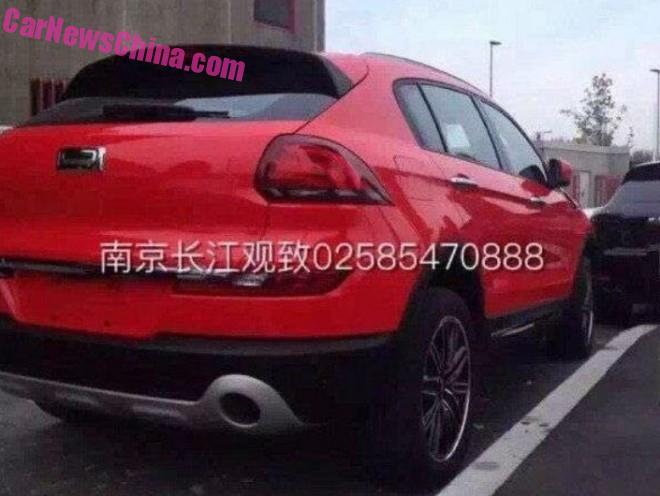 Taillights all red, looking great on this red car. Large spoiler above the window. Roof rails are sadly and badly completely useless. Large Qoros logo again. Chrome strip on the low end of the hatch connects the secondary light units. Great looking bumper section with the exhausts roundly integrated in the skid pad.