The new Qoros 3 City SUV has been launched on the Chinese auto market, giving the Qoros brand a sorta hip vehicle in the hyper competitive compact crossover segment in China. Price for the City SUV starts at 139.900 yuan and ends at 179.900 yuan ($22.470 – 28.900). The Qoros 3 City SUV debuted in November on the 2014 Guangzhou Auto Show.
The City SUV, formerly known as the Qoros 3 Cross,   is based on the Qoros 3 Hatch hatchback. It should not be confused with the larger Qoros XQ3 SUV.
Compared to the 3 Hatch, the City SUV stands higher on its feet, comes with black plastic over the wheel arches and below the doors, has a slightly extended window wing, and has roof rails. We will come back to the latter a bit later. Now for comparison: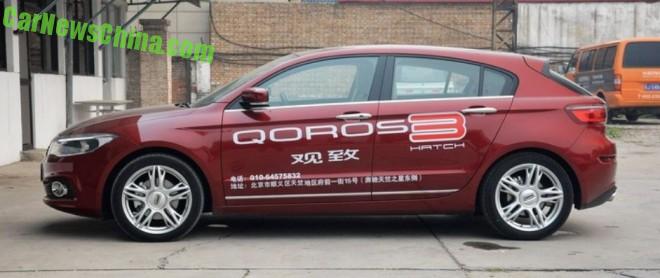 The Qoros 3 Hatch hatchback. It was launched in China in July. Price starts at 119.900 yuan and ends at 171.900 yuan.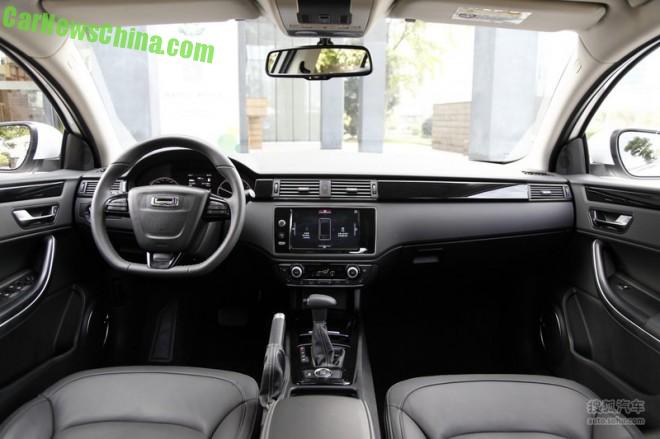 Interior perfectly designed, albeit a bit somber with all that gray and black. Touch screen a thing of beauty and Qoros managed to get rid of almost every button. Engines as in the Hatch: a 1.6 with 126hp and 155nm and a 1.6 turbo with 156hp and 220nm, both mated to a six-speed manual or a 6-speed DCT, sending power to the front wheels. No extra horses to make up for the weight of the extra plastic.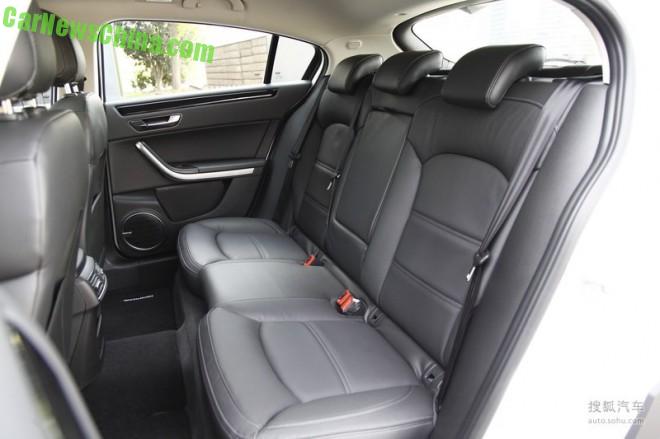 Chrome bits on doors like a sun breaking through the clouds; much needed light(ness). Enough space for two and a child but the heads can't be too high.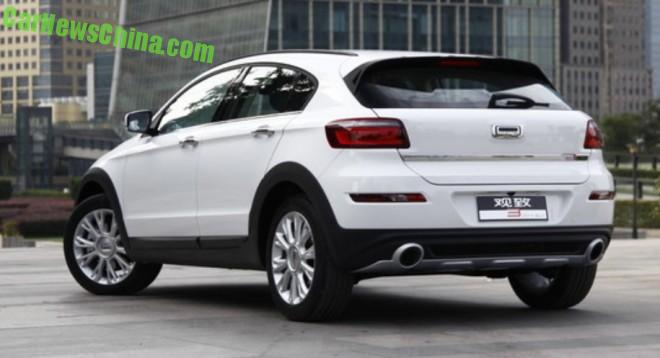 That extended wing looks really cool from the back, and so do the round exhaust pipes that are integrated in the lower part of the bumper. Subtle rear lights are just the right size. Skid pad for the going-to-the-mountains feeling.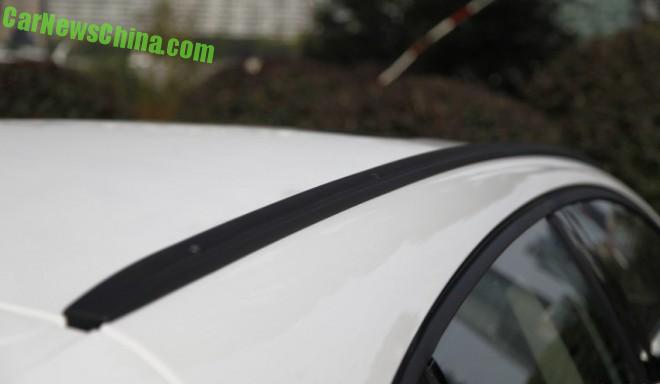 Back to those roof rails. Almost all crossovers and SUV's in China are fitted with standard roofrails. Roof rails are intended to work as a base frame for connecting to, for example, a bicycle rack or a luggage rack.  In other words, a roof rail is functional.  Not so on the Qoros 3 City SUV. This roof rack is marketing. It is completely useless, and causing extra drag in the process. Bad Qoros bad. Here is how it should be done, on the C3-XR by Citroen.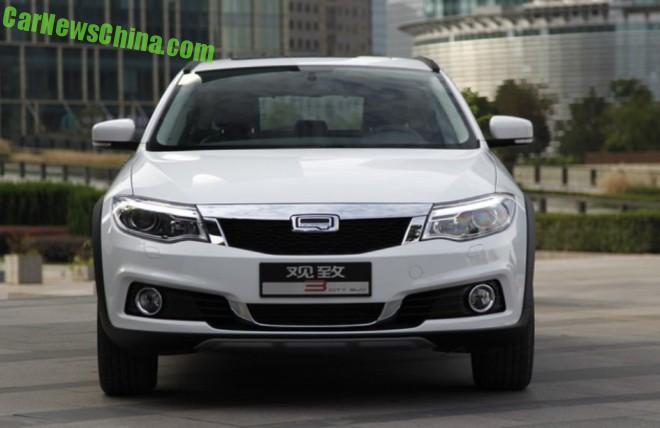 Another skid pad here, sitting so low stones and dirt have barely enough space to skid up and hit the pad.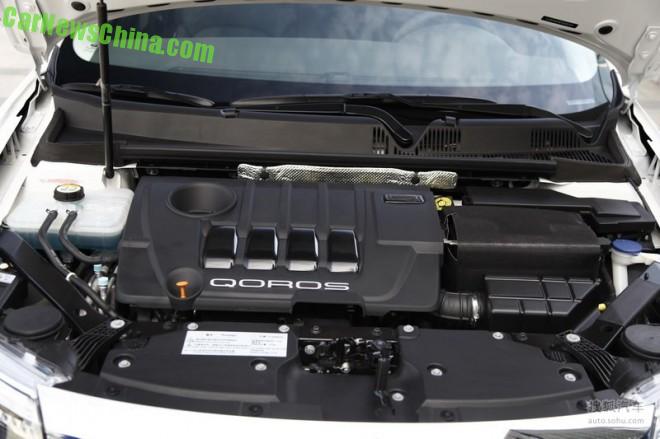 The 1.6 turbo.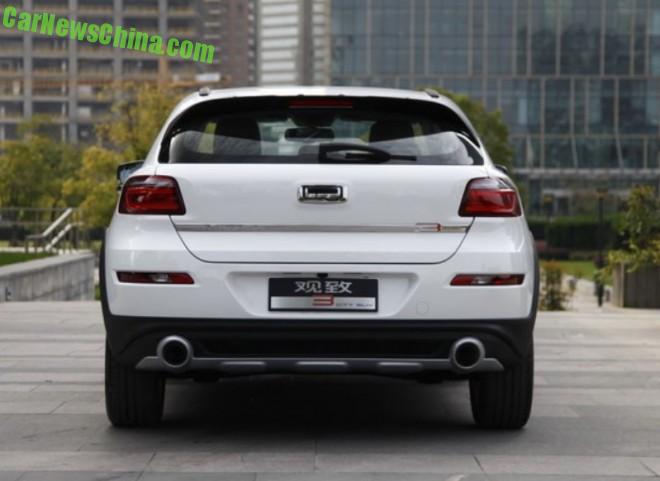 Check those roof rails again! Glued on rubbish. But fortunately it will only take a pocket knife to take them off.