The China-made Land Rover Discovery Sport has been launched on the Chinese car market. Price starts at 368.000 yuan and ends at 518.000 yuan ($58.000 – 81.800). The Chinese Disco-Sport debuted in September on the 2015 Chengdu Auto Show.
The Discovery Sport is manufactured by the Chery-JLR joint venture that also makes the Range Rover Evoque, and will make several more Land Rover and Jaguar branded cars in the future.
The China-made Discovery Sport is the same inside-out as the U.K. variant, nothing is stretched or extra big in any way. Lone engine is the Ford-sourced 2.0 turbo with 240hp and 340nm, mated to a nine-speed automatic gearbox.
This engine is set to be replaced by a newly developed JLR engine, but when exactly is unclear. Earlier on we also saw photos of a Chery engine in a Freelander, but it seems that project hasn't made much progress yet. The Discovery Sport is the successor of the Freelander 2.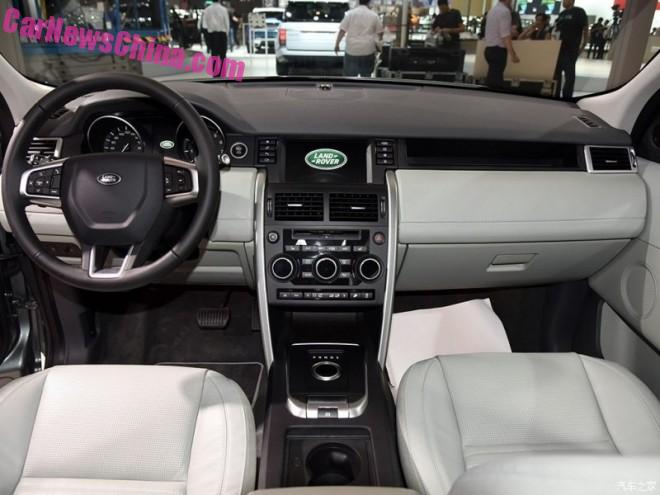 Infotainment screen is tiny for Chinese 2015 standards. Even the much cheaper Chery Tiggo 5 got a much bigger screen! Land Rover should ask their partner whether they can borrow some…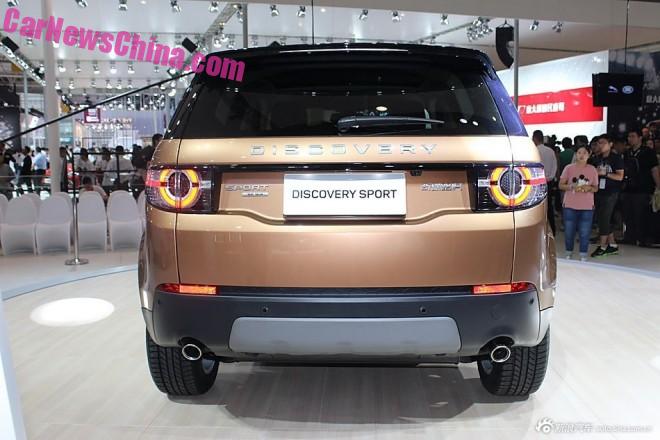 Badge on the left: 'Chery Land Rover', which is a bit fuzzy since that is not the name of the joint venture, but it sure sounds and looks better that 'Chery Jaguar Land Rover' or 'Chery-JLR'.