The China-built Range Rover Evoque has been officially launched on the Chinese car market. The Range Rover Evoque is manufactured in China by the Chery-JLR (Jaguar Land Rover) joint venture. The Evoque is just in time as its evil Chinese clone is expected to launch in April.
Price starts at 448.000 yuan and ends at 582.800 yuan ($71.600 – 93.017). Power comes from a 2.0 turbocharged four-cylinder engine with 237hp, mated to a nine-speed automatic.
For comparison; price for the imported Range Rover Evoque starts at 528.000 yuan and ends at 668.000 yuan ($86.300 – 109.200). Imports are expected to stop as soon as sales of the locally-made Evoque are coming up to steam.
Interestingly, Chery-JLR is also working to fit a Chery-built 2.0 turbo under the bonnet. This 'SQR484J' engine has an output of 196hp and will be mated to a ZF six-speed automatic. The engine will be added to the line-up late in the second half of this year. It is much cheaper than the JLR engine, and price of the Evoque could come down to 400.000 yuan.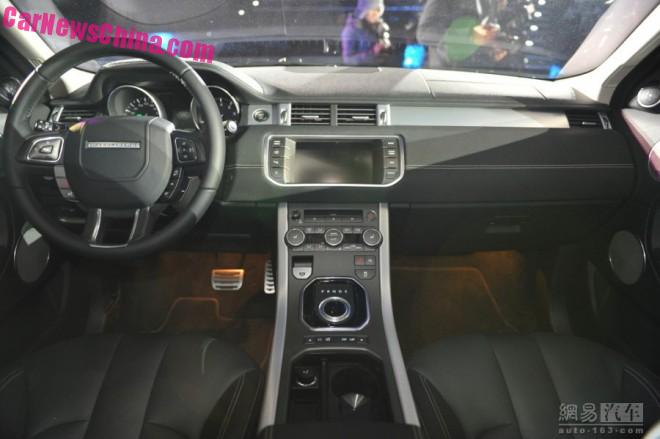 The Evoque is manufactured in a new factory in the city of Changshu in Jiangsu Province. Construction of the factory started in late 2012. The factory will only make the five-door variant of the Evoque, but the three-door variant will remain available as an import. The factory will also make the Land Rover Freelander, a stretched variant of the Jaguar XF, and most likely the future Jaguar C-X17 crossover SUV.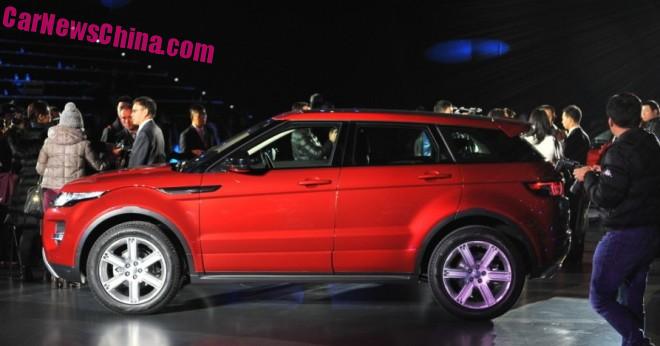 The Evoque is already a popular car in China, and the locally-made version will without any doubt push sales up by a lot.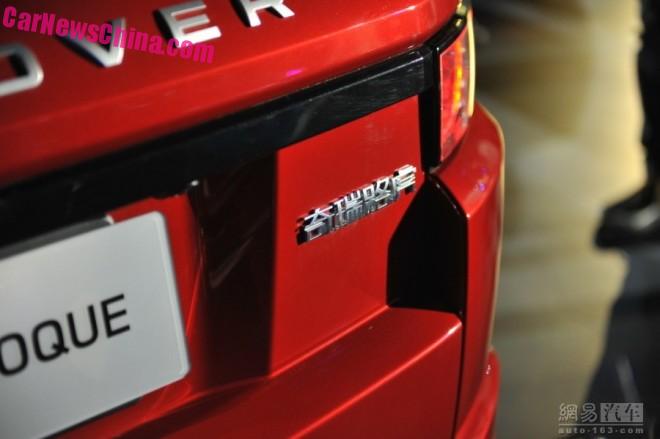 Chery Land Rover badge.