The new Guangzhou Auto Trumpchi GS4 EV debuted today on the Guangzhou Auto Show in China, looking all the green with a blue grille, blue stripe stickers, and blue wheels. The Trumpchi GS4 EV is a new electric vehicle for China based on the Trumpchi GS4 SUV, it will be launched on the Chinese car market in the second half of next year.
Wheels covers are aerodynamically shaped, and the blue color will be a real option on the production car.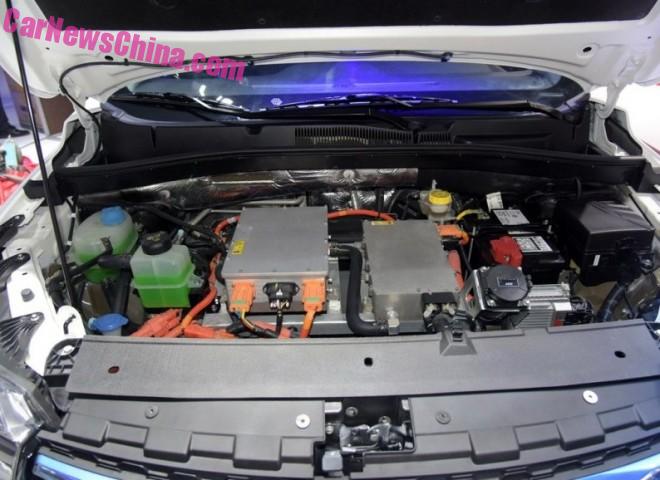 The GS4 EV is powered by an electric motor with 140hp and 250nm, range is claimed to be 240 kilometer. Top speed is 120 kilometer per hour and 0-100 is gone in 11 seconds. Charging takes 12 hours on 220V or 30 minutes for 80% battery on a fast charger.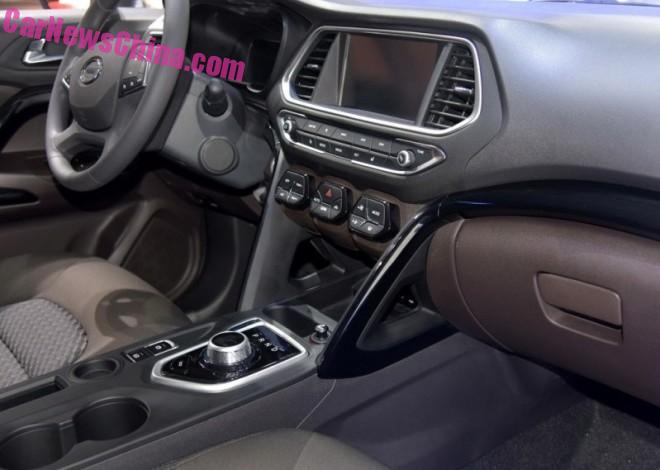 The interior is basically the same as in the standard car, bar for the drive selector unit, and there is no blue…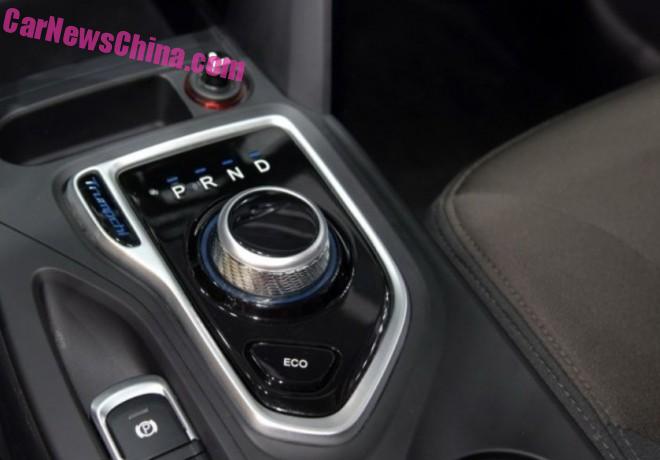 … but here is some! Eco button below the selector, and an electronic parking brake to the left.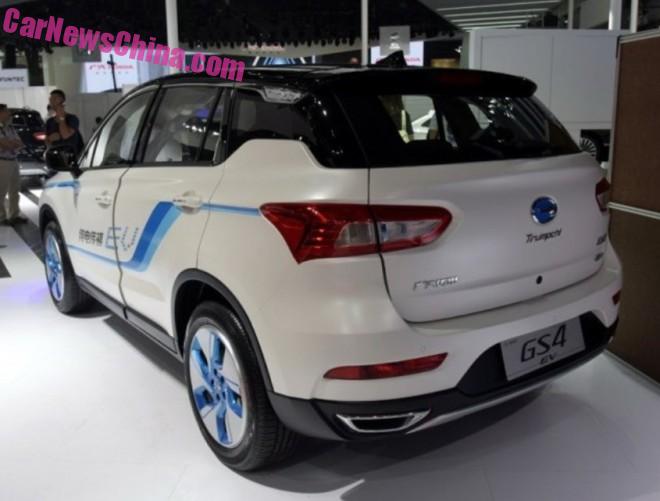 Interestingly, Guangzhou Auto didn't bother to remove the fake exhaust pipe tips. On the petrol-powered car is real pipe is hidden under the bumper. On the electric car there ain't no pipe at all. So shouldn't those tips be very gone and away? What an incredible stupidity.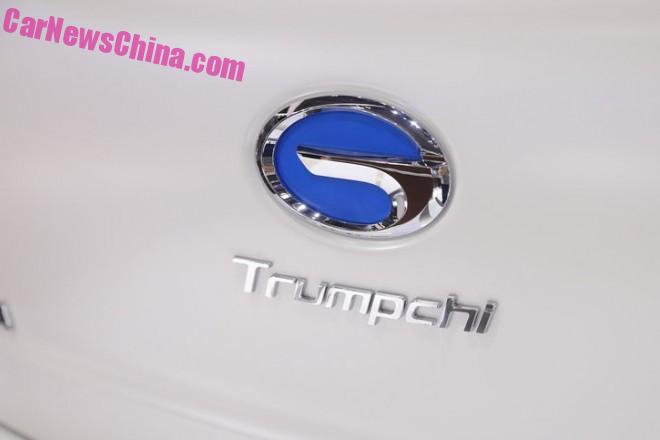 The logo in blue. No mistakes possible, this is a GREEN car.