The brand new Citroen DS 4S has been unveiled on the Guangzhou Auto Show. The DS 4S is a China-only premium hatchback that is set to compete with the Audi A3, the BMW 1-Series, and the Mercedes-Benz A-Class. Ambitious indeed, but the DS 4S sure looks premium, especially in this trendy 'Dark Fire' color scheme.
DS is a completely separate brand in China, with its own dealers, marketing, factory, and even joint venture; the DS models are manufactured by Changan-PSA, while the normal Citroen and Peugeot cars are made by Dongfeng-PSA.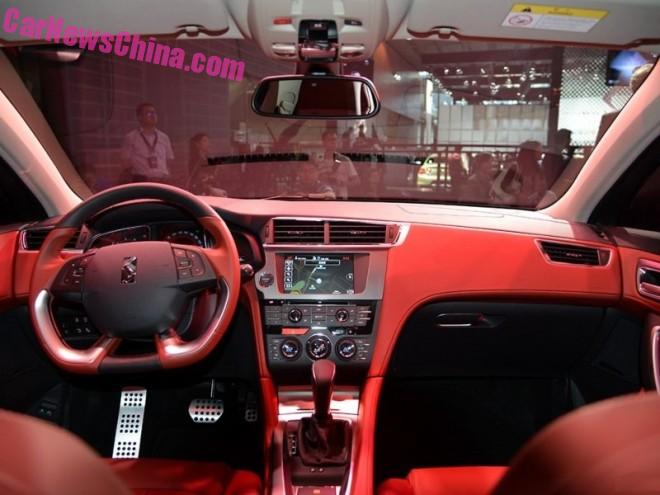 The DS 4S will be positioned between the DS4 and the DS5. It will be launched on the Chinese car market in early 2016. Price will start somewhere around 130.000 yuan.
The interior is, as always with DS, a manic French over-styled overdose of kitsch and luxury. Just look at the steering wheel in leather and wood, the red leather all over the place, the alu details, the dark foot wells, and the perforated pedals.
The DS 4Swill be available with three engines: a 3-cylinder 1.2 turbo with 130hp, a 1.6 turbo with 160hp, and a 1.8 turbo with 200hp. All will be mated to a six-speed automatic gearbox, sending power to the front wheels.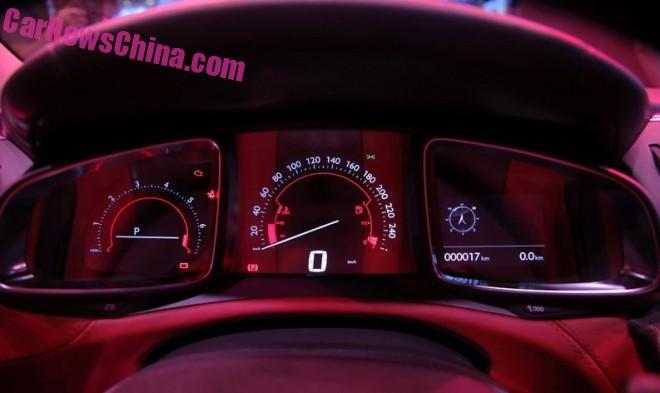 The dials are half digital and half analogue, design is in line with the other China-made DS cars.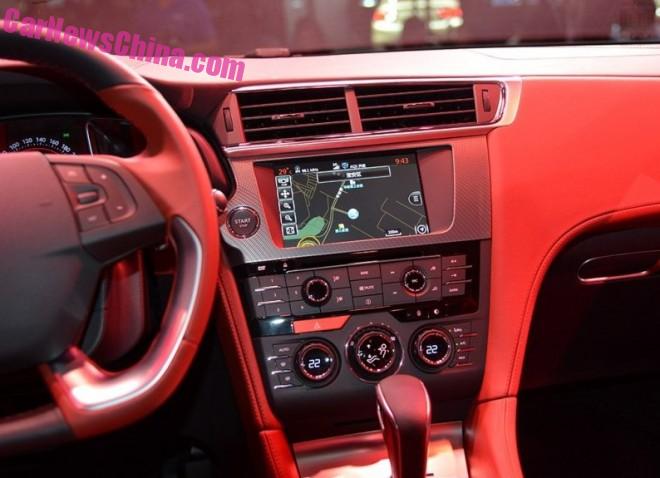 The rather small touch screen is housed in a fake carbon-fiber panel, mismatching completely with the rest of the materials.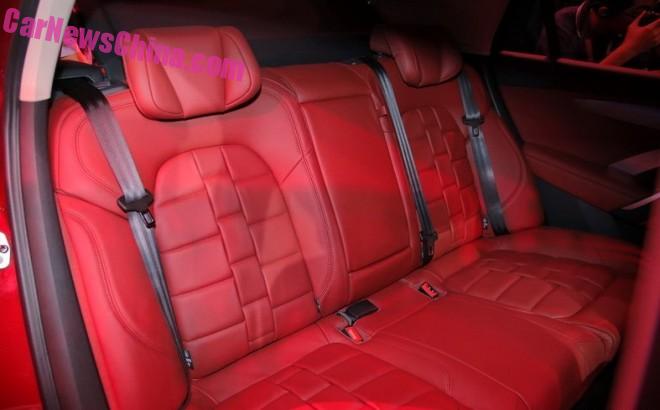 This just looks brilliant… But in a red car, the seats should be white. Leather is of the Nappa kind.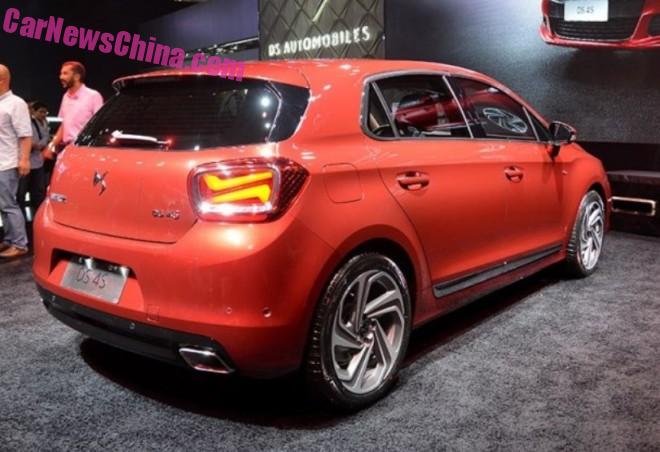 Rear lights with the DS logo inside, spoiler on the roof, square-shaped exhaust pipes, dizzying alloys, and the black window frames.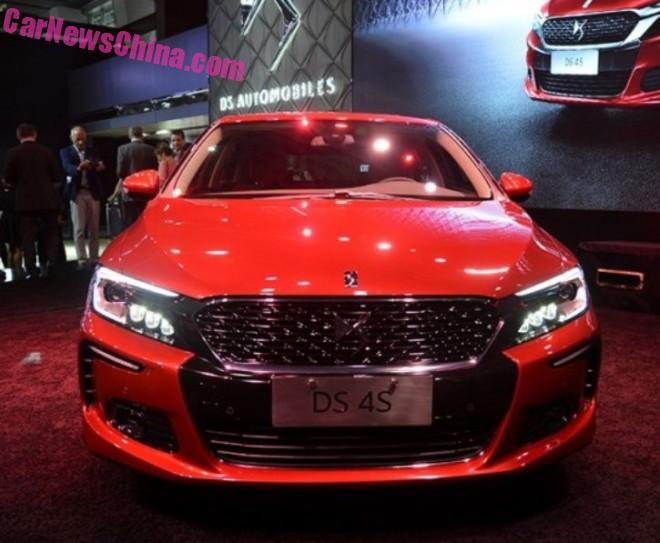 Will she succeed in battle? Difficult. The DS brand is going well but that is mostly due to the DS6 SUV and the DS 5LS sedan. The hatches haven't been very successful so far, but the DS 4S might be premium enough to be considered luxury, like the Mini, which could make it a hot seller. And if the hatch doesn't go, no worry; there is another DS SUV on the way.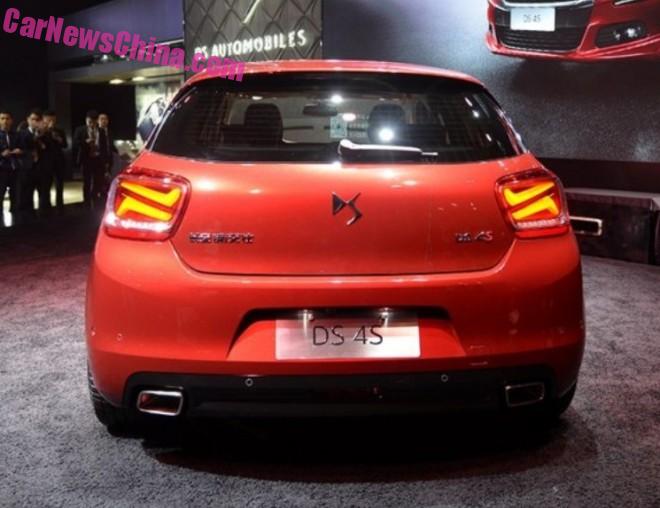 It is hard to imagine this clean ass was created by the same brand that did that interior… That's the new DS 4S for China.