The new Buick Verano hatchback debuted last week on the Guangzhou Auto Show, but the event was dark and hot so we didn't get the best of pictures. So today we deliver another flock of photos, crystal clear from the Buick booth.
The hatch comes in two kinds: a sporty variant called the Verano GS, the blue car, and a base variant simply called 'Verano'. The GS comes with a sporty front bumper, speedy alloys, a racy body kit, and go-fast touches inside.
This is the base version.
The Verano has been launched on the Chinese car market; price starts at 145.900 yuan and ends at 205.900 yuan ($22.800 – 32.200).
The Buick Verano hatchback is basically a rebadged fifth generation Opel Astra (Astra K). Only the front lights, grille, and badges changed to make the Astra a Verano. In China, the hatchback is the sister model of the Verano sedan. The Veranoos are made by the Shanghai-GM joint venture.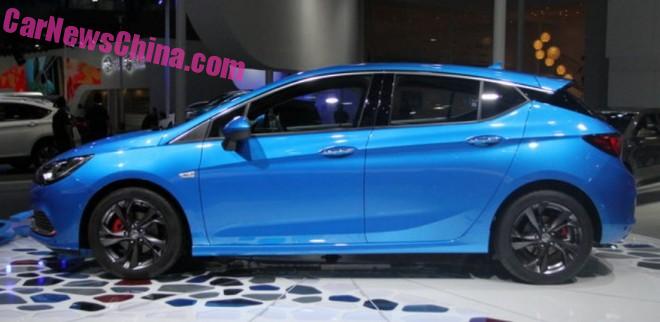 Power: the Verano GS is powered by a 1.5 liter turbocharged four-cylinder petrol engine with 170hp, mated to a sevens-speed DCT. The base version gets the non-turbocharged variant of the 1.5 with an output of 118hp, mated to a six-speed manual or six-speed automatic.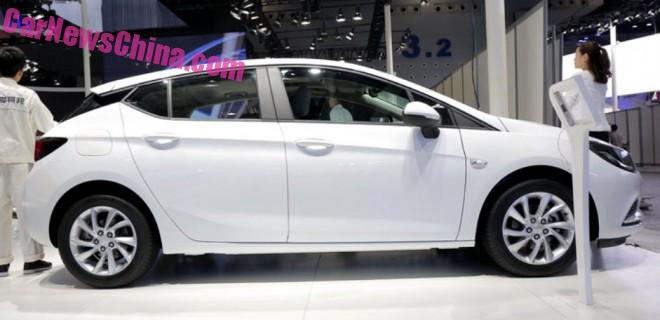 Non-sporty alloys but tire size is the same.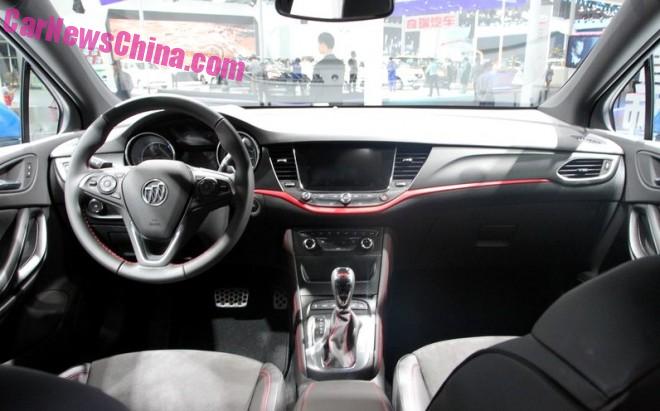 Interior of the GS. Red line over dash, center tunnel, and over the sporty seats. Steering wheel got a racy rim, and the pedals are perforated for that little bit if extra speed which you need.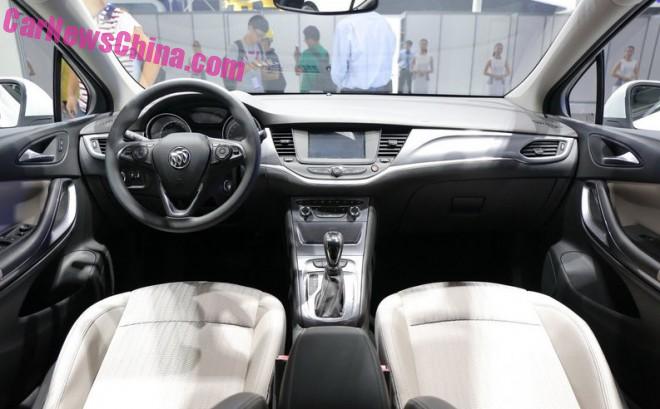 No racy stuff in the vase car. All very clean, all slightly boring.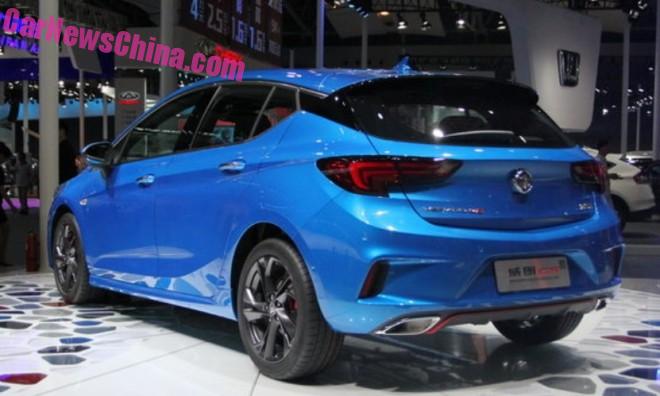 Sporty bumper, shiny pipes, and a red line connecting said pipes.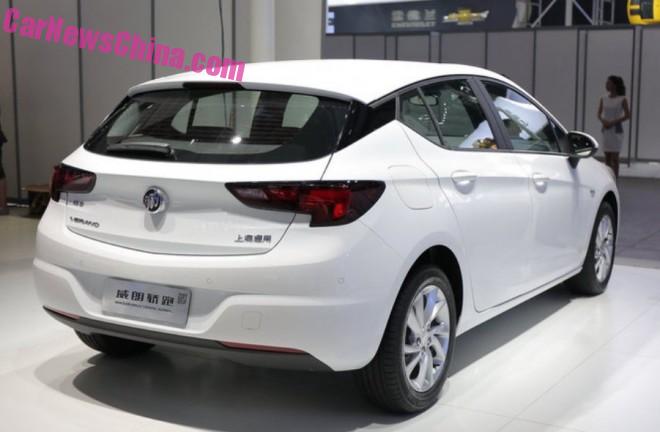 No visible pipes on the base car! Taillights are hooked.