The new Buick Verano hatchback has been launched on the Chinese car market, one day before the start of the Guangzhou Auto Show where it will have its public debut on Friday. Price starts at 145.900 yuan and ends at 205.900 yuan.
The hatch comes in two kinds: a sporty variant called the Verano GS, the blue car, and a base variant simply called 'Verano'. The GS comes with a sporty front bumper, speedy alloys, a racy body kit, and go-fast touches inside.
This is the base version, seen here on the double in white. Strangely, the launch ceremony was in a rather dark place and later on they only had the GS on display. For a full photo shoot of both cars please see our earlier post. We will also post another post later this week with photos from the show.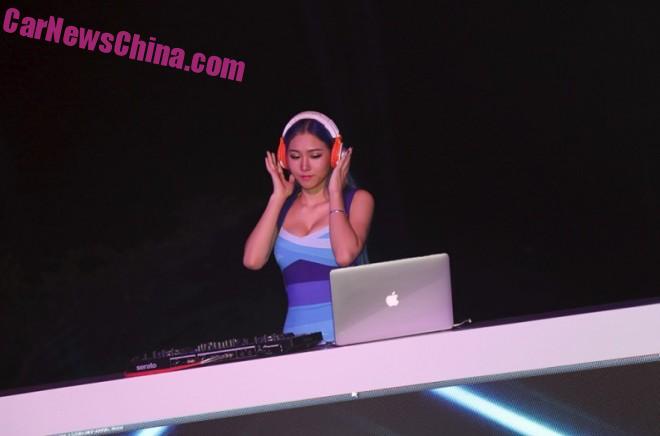 For now, we will have to do with a very pretty female DJ, who was perfectly lighted and visible, unlike the cars, and we dare not blame the light boys for that, because this DJ babe is so super duper cool. She got that huge red thing on her ears, a portable DJ board, a trendy Apple laptop computer, a vintage-retro style skirt, the way of looking like she ain't looking, and big airbags!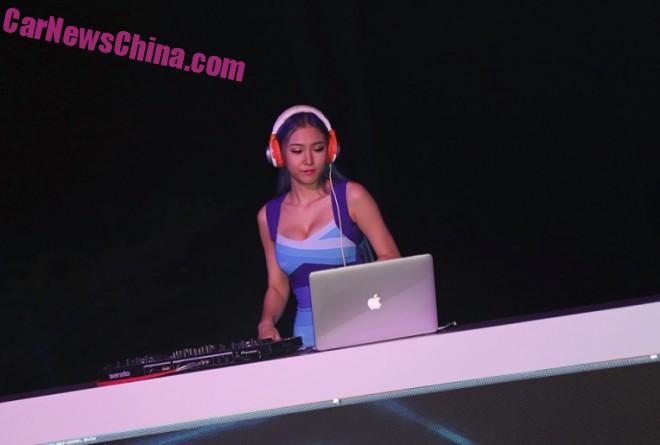 Dance dance.
The Buick Verano hatchback is basically a rebadged fifth generation Opel Astra (Astra K). Only the front lights, grille, and badges changed to make the Astra a Verano. In China, the hatchback is the sister model of the Verano sedan. The Veranoos are made by the Shanghai-GM joint venture.
I would love to see her drive.
Power: the Verano GS is powered by a 1.5 liter turbocharged four-cylinder petrol engine with 170hp, mated to a sevens-speed DCT. The base version gets the non-turbocharged variant of the 1.5 with an output of 118hp, mated to a six-speed manual or six-speed automatic.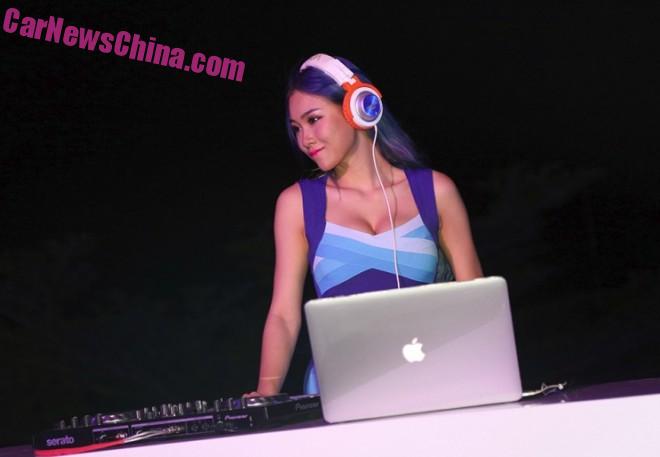 Looking at something.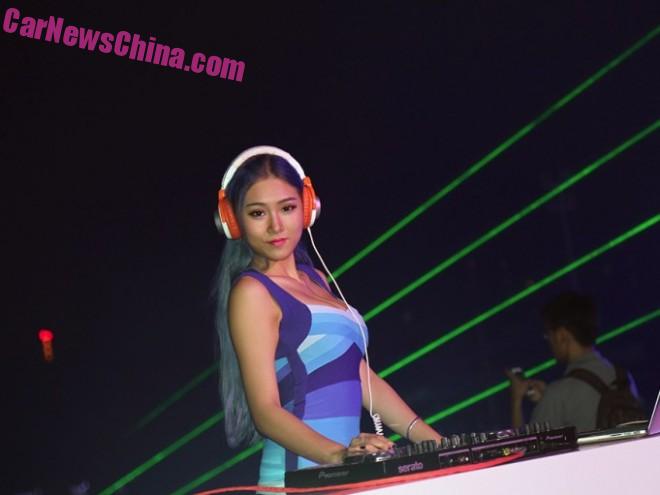 At us!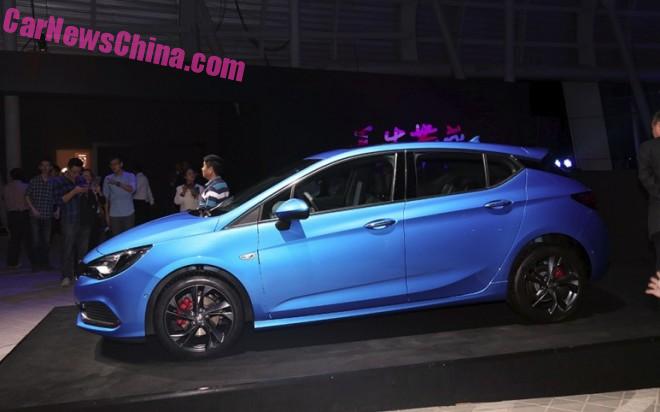 The GS, looking absolutely speedy in blue.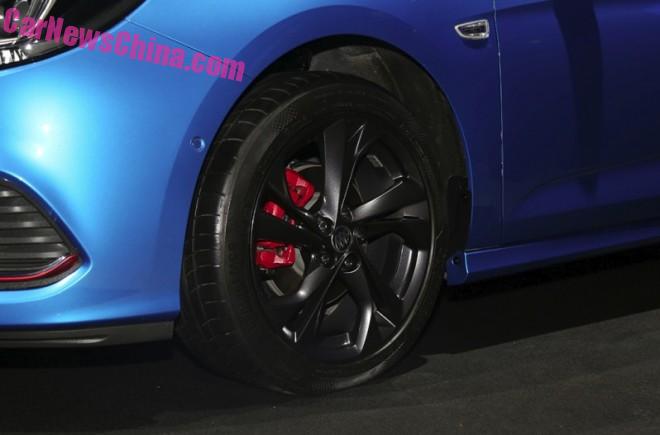 Black alloys with red brakes.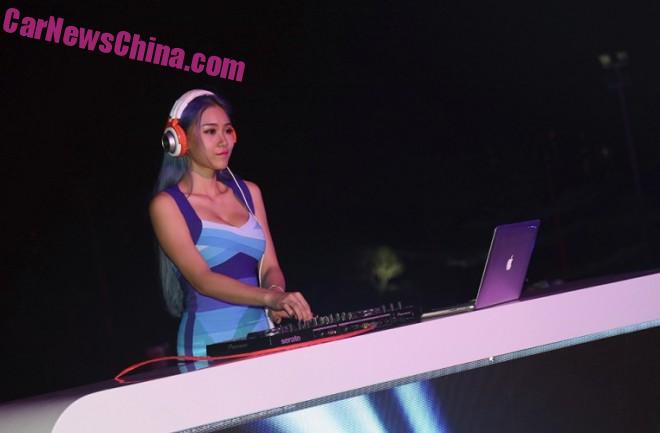 And the party lasted forever…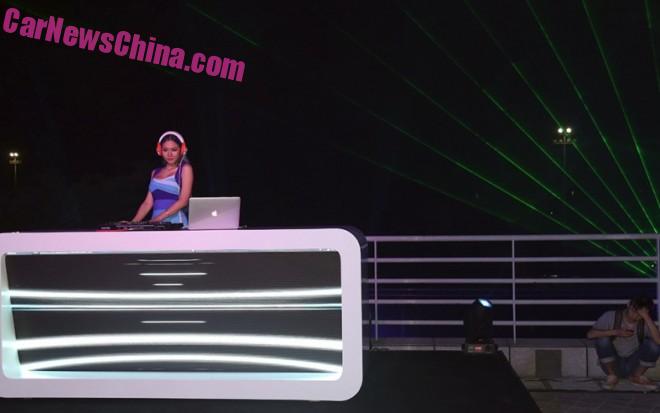 … enjoyed by all except by that guy on the right. Hmm.