Two manically manic Mazda  ɛ̃fini RX-7 sporty car in speedy dress, seen on the the FB-Show (intro) in Beijing. There was one in pinky purple and one in froggy green, both with a yellow front wing. The cars were parked just outside the main exhibition hall, and they looked very alone. Time for some attention!
Darkened windows, and extra air intake in front of the rear wheels, aerodynamic mirrors, racy air vents and slots on the bonnet, and an enormous wing on the back.
ɛ̃fini was a short-lived luxury-brand name under the Mazda umbrella, it operated from 1991 until 1997, and only in Japan and a few other RHD Asian markets. The third generation Mazda RX-7, which was made from 1991 until 2002, was marketed as the  ɛ̃fini RX-7. The ɛ̃fini brand had its own logo, marketing, and dealers. Earlier on we met a pristine black ɛ̃fini RX-7 elsewhere in Beijing.
These two drift cars are both ɛ̃fini's with the steering wheel on the right. They are not road legal, but that doesn't mean they never hit the road. Who cares about anything outside the Fifth Ring Road..?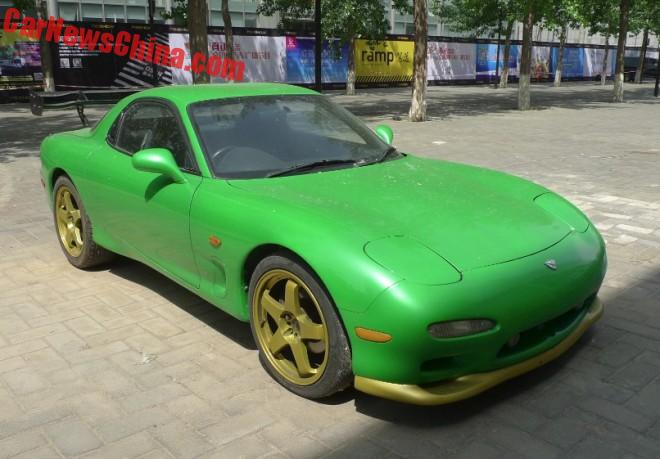 The green car with gold five-spoke alloys and a slightly smaller wing.
The RX-7 was powered by a somewhat bizarre twin-turbocharged 1.3 liter rotary engine. Initially output was 255hp but on the later Series 8 the engine pooped out 280hp and 314nm. Transmission was a five-speed manual or a four-speed automatic. The engine could easily be tuned up until 500 horses. Sadly we do not know what is under the bonnets here, but it sure is a lot.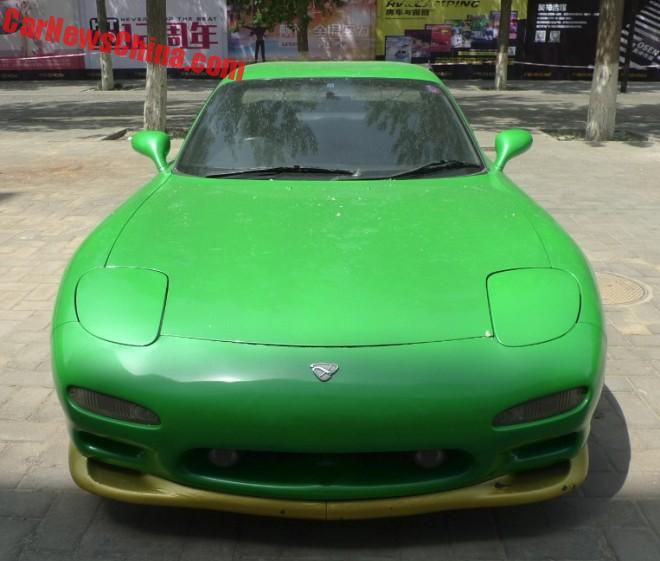 Fog lights in the grille and the ɛ̃fini badge on the bonnet.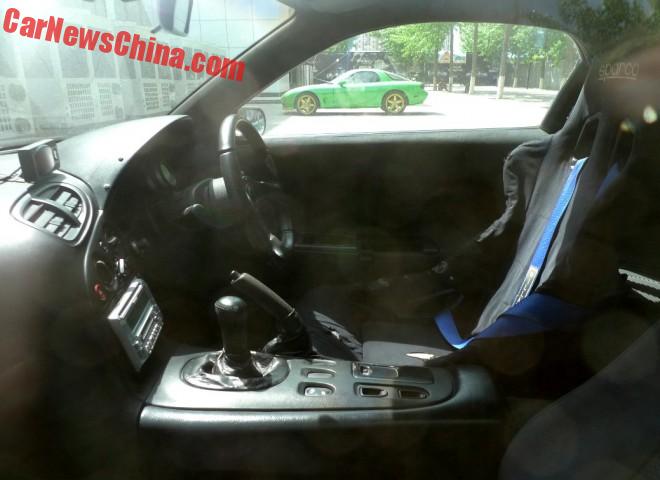 The interior of the pink purple car. Pretty much standard bar for the race seat, the lap timer on dash top, and the not-too pretty after-market radio-CD unit. Many of these RWD Japanese cars are used for drifting competitions, driven by JDM fanatics. There are several shops in Beijing that somehow manage to get these cars into China, while importing anything second hand if officially forbidden.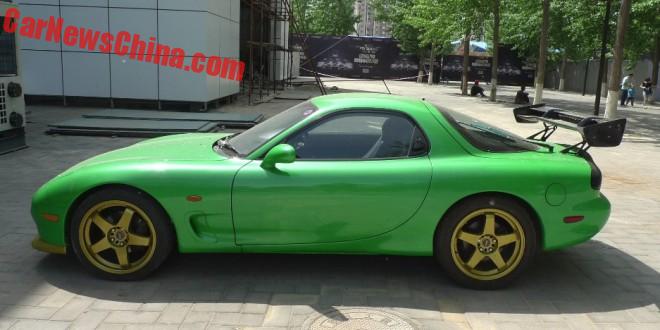 Adjustable wing with large side plates.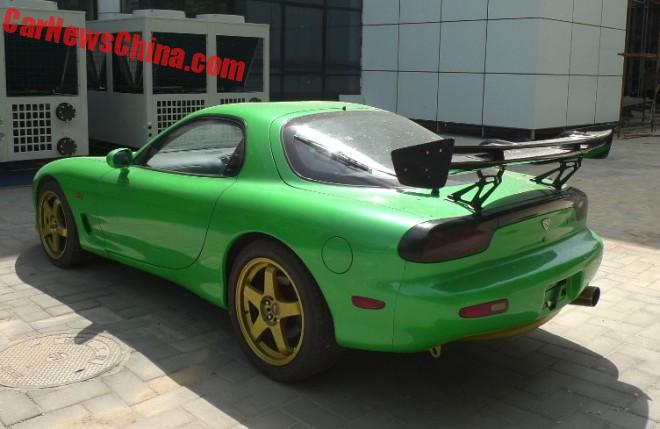 Some more yellow under the bumper and a big pipe on the right. ɛ̃fini badge in the center.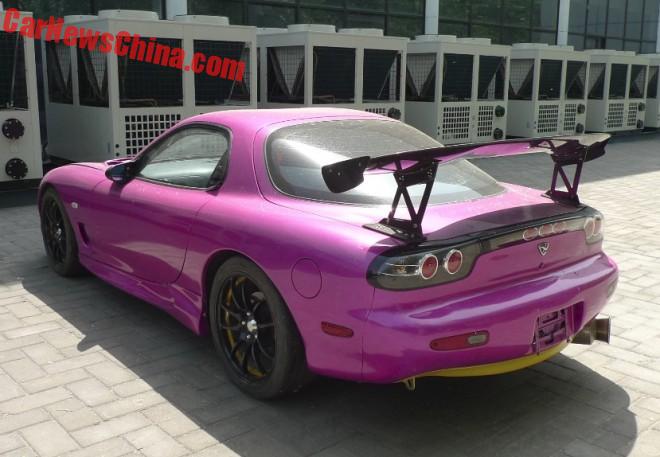 Yellow bumper too and a after market light unit. Wing and pipe are huge.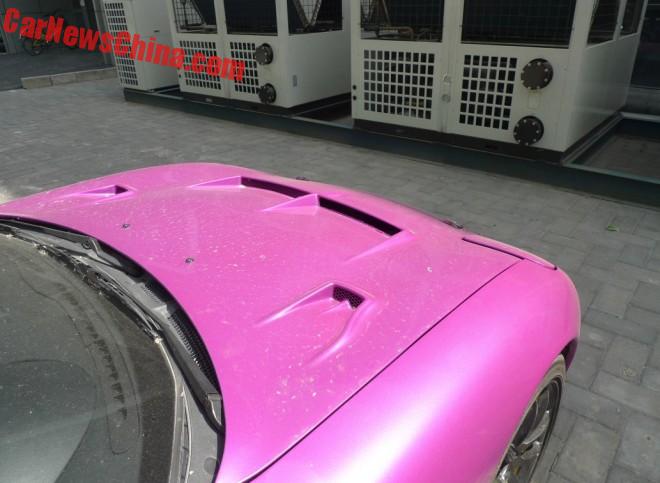 Say V for Vents!