A beautiful black Nissan Laurel Altima 2.4 GTS-R, , Spotted in China in the Beijing Tuning Street, parked next to a Nissan R32 Skyline GT-R V-spec II and a third generation Mazda RX7. The beastly Altima was set up for local drifting competition, with lowered suspension, a fatass body kit, slick-like tires, black seven spokes, and shiploads of Beijing dust.
Purely racing here! Rear bench has gone, front seats were replaced by Recaro's. and everything else was stripped to the bare minimum. Note over sized handbrake for the drifting business and the extra large three spoke steering wheel.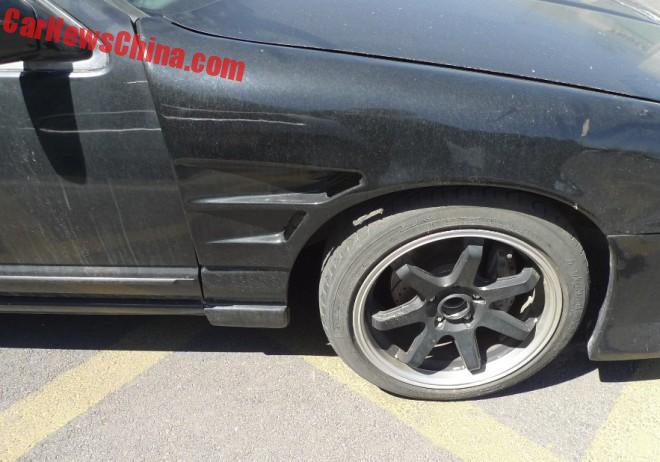 Functional air vents behind the front wheels to let out the hot air from breaking.
The Laurel Altima was a sleek and sporty sedan based on the A31 Nissan Cefiro. It was available with two four-cylinder petrol engines; a 2.0 with 102hp and a 2.4 with 141hp, both mated to a 5-speed manual or a 4-speed automatic, sending power to the rear wheels. Because of its strong engine and rear wheel drive the Laurel Altima became extremely popular among tuners, with some heating up the indestructible 2.4 to far above 300 horses.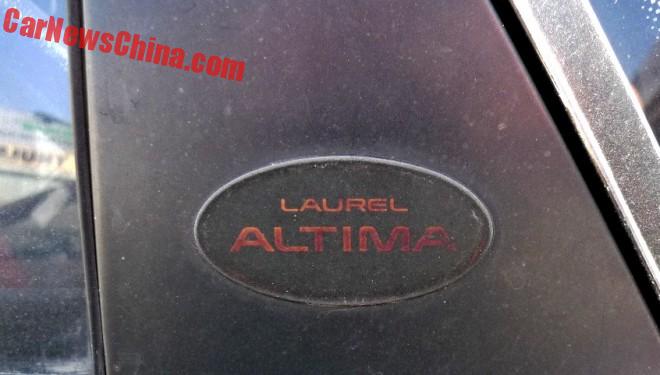 The original Laurel Altima badge on the D.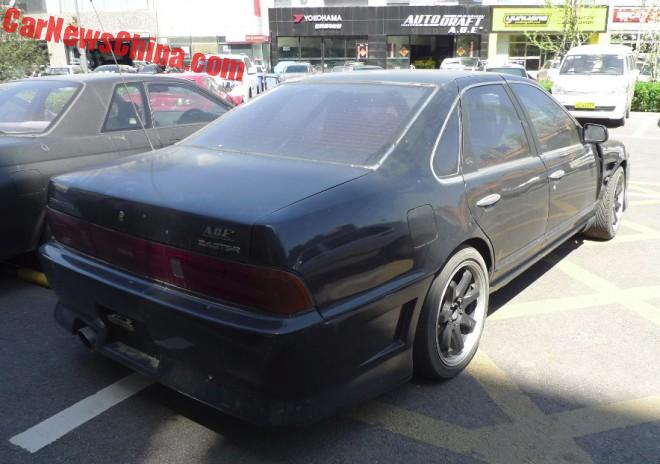 Big fat pipe on the left.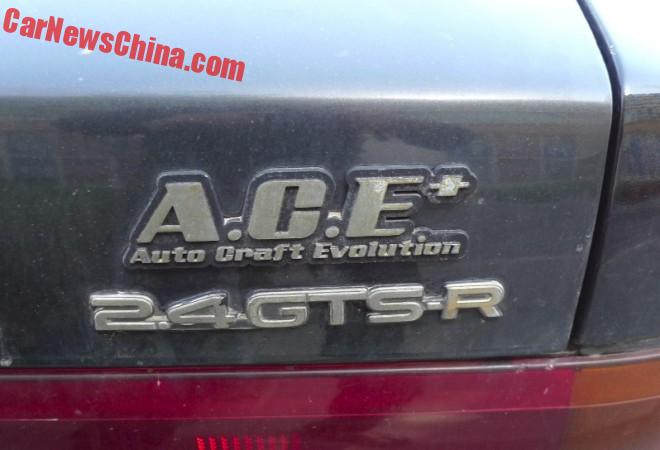 ACE Auto Craft Evolution is a tuning street-based company specialized in Japanese porn-car-ware.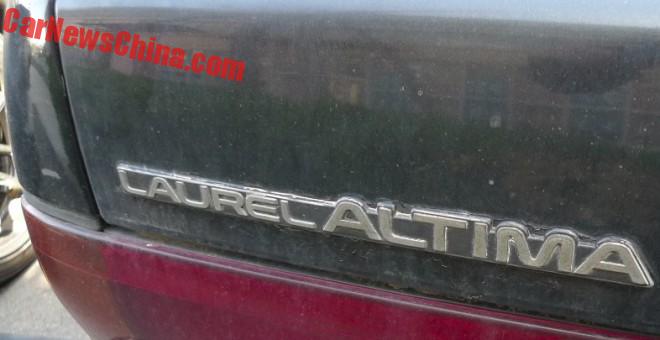 But underneath all the madness, she is still a rather mundane Laurel Altima sedan.