New Spy Shots of the upcoming Volvo S90 L, the extended-wheelbase variant of the new Volvo S90 sedan. The body is stretched behind the B-pillar for more space in the back. One black example was snapped on the road wearing almost no camouflage.
Another test car was seen up north in the snow, clearly showing the longer roof line behind the B-pillar.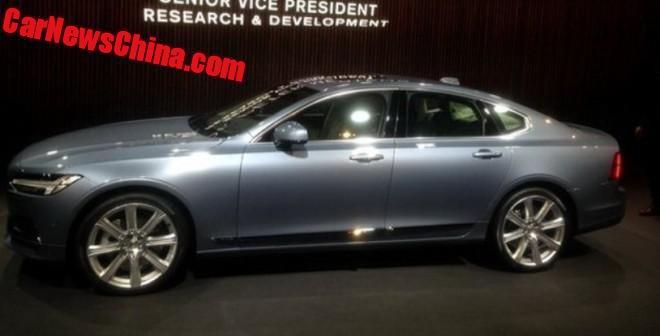 The base Volvo S90 for comparison. The difference is best visible by looking at the roof line from the B to the C/D pillar, the line is flatter and longer on the L version. By how much the L will be extended is yet unknown, but it will be somewhere between 8 and 12 centimeters.
The S90 L will compete with the Audi A6L, the BMW 5Li, the Mercedes E-Class L, and the new Jaguar XFL.
The S90 L will be available in three engine configurations:
T5: 2.0 turbo: 257nm and 350nm. Eight-speed automatic, front-wheel drive.
T6: 2.0 turbo + supercharger: 325hp 315hp and 400nm. Eight-speed automatic, all-wheel drive.
T8: Drive-E hybrid. 2.0 turbo + supercharger + an 80hp electric motor. Total output: 407hp and 640nm. Eight-speed automatic, all-wheel drive.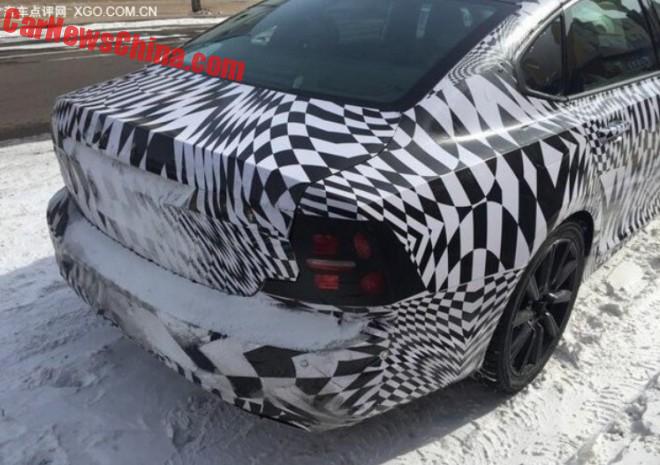 The Volvo S90 L will be manufactured in the Chinese Volvo factory in the city of Daqing in northeast Heilongjiang Province, it will debut on the Beijing Auto Show next week and launch on the Chinese car market in H2.