The new BYD e5 300 full-electric car has been launched on the Chinese car market. Price including all clean-energy subsidies starts at 120.800 yuan and ends at 140.800 yuan. The total subsidy for the BYD e5  is 109.000 yuan or $16.844.
The BYD e5 300 is basically a cheaper and less fancy variant of the BYD Qin EV300, which was launched on the same day. Both cars share the same electric drive train and are of the same size.
They are closely related in any way. The BYD e5 300 is based on the petrol-powered BYD Sui Rui sedan. The BYD Qin EV300 is based on the BYD Qin, which is a fancy hybrid version of the… very same BYD Sui Rui sedan.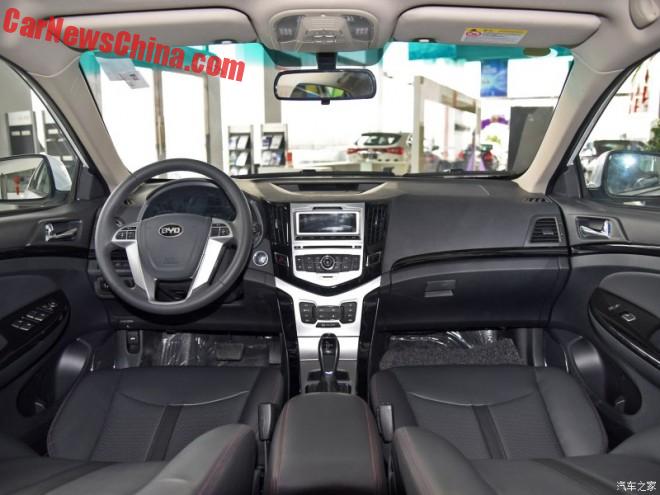 The difference in price is justified by the much more luxurious and tech-heavy interior of the Qin EV300, whereas the e5 300 has got to do with a rather basic inside. The Qin EV300 is for people who want to show off their electric-ness, and the e5 300 is for people who just want to drive an electric car.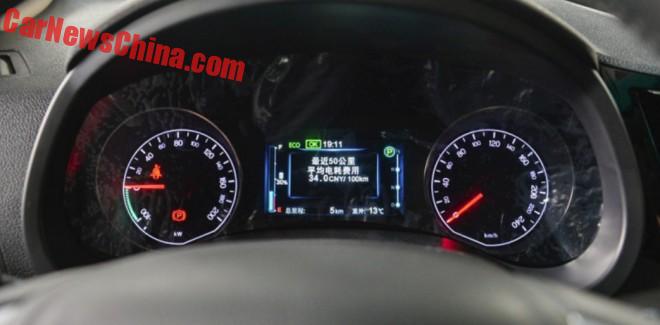 No high tech touch screen of graphics, all you need to know is between the dials.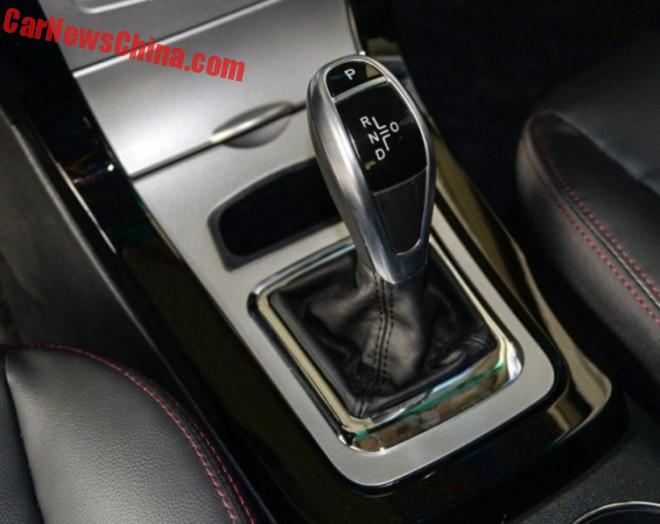 Nothing fancy here…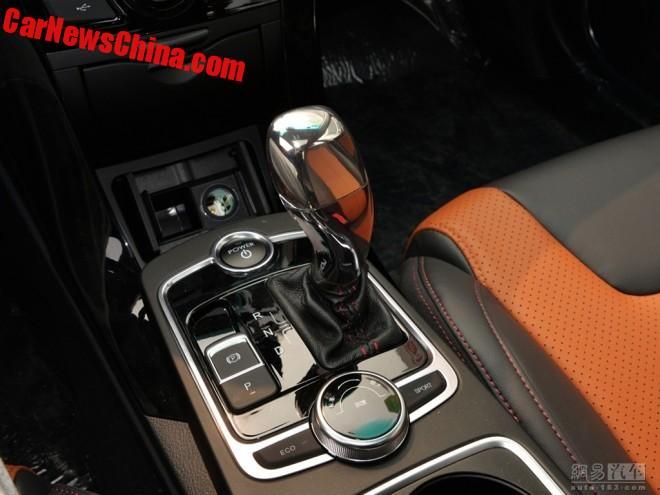 … but all is kinky in the Qin EV300.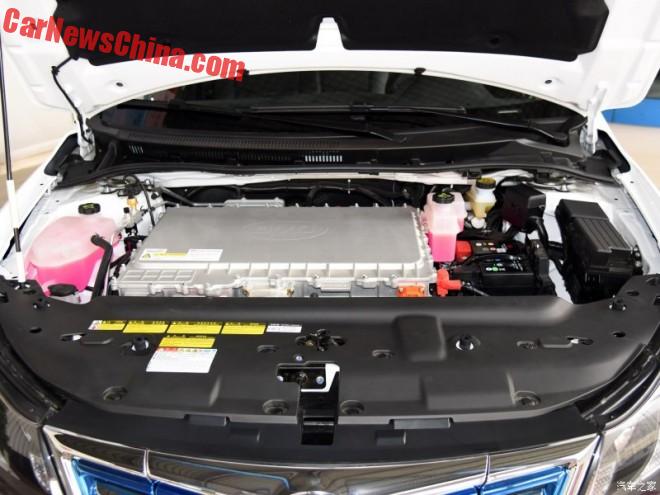 Drive train is the same: a single electric motor over the front axle powering the front wheels, with an output of 218hp and 310nm. Battery is 48kWh. Performance differs slightly: 130 km/h top speed vs 15o for the Qin EV300. Range of the e5 300 is 305 kilometer vs 300 for the Qin EV300.
BYD claims a range of 360 kilometer at an average speed of 60 kilometer, which is a Chinese metric aimed at showing the range for city-use only.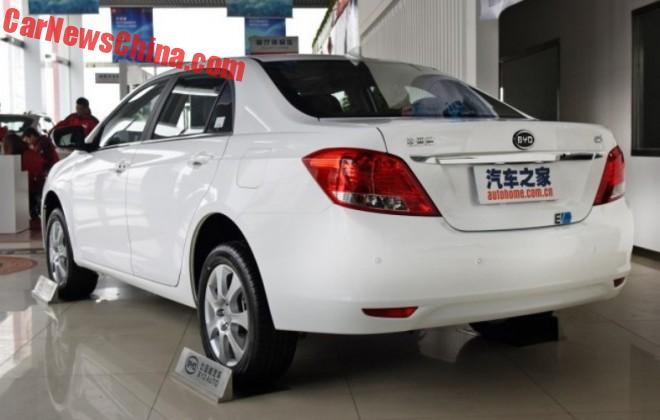 The BYD e5 300, an affordable electric sedan for China.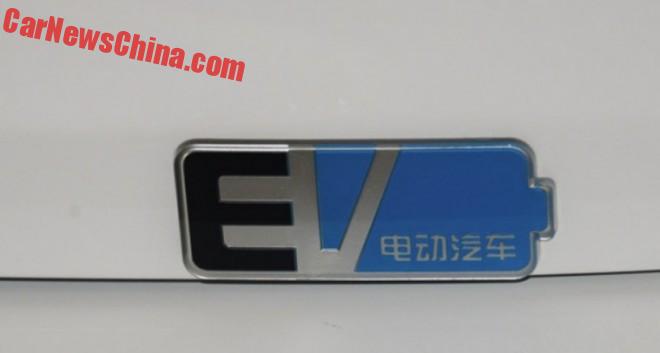 EV badge almost falls of the boot lid. Characters write dian dong che, meaning 'electric car'.