Spy Shots showing the new Audi A4L testing in China, completely naked in brown. The Audi A4L debuted on the Beijing Auto Show in April. At the time we heard it would be launched on the market in July, but that has been postponed to September.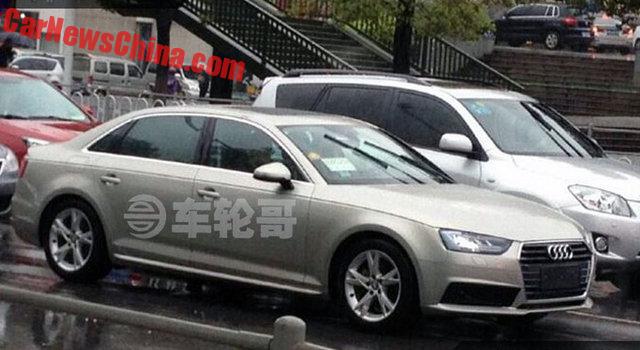 The Audi A4L is a China-only stretched variant of the Audi A4 sedan, made in China by the FAW-Volkswagen joint venture.
Weelbase has been stretched by 8.8 centimeter, all extra space goes to the passengers in the back.
Size comparison:
Standard: 4726/1842/1427, wheelbase 2820.
A4L: 4818/1843/1432, wheelbase 2908.
There will be two versions: a 40 TFSI powered by 190hp 2.0 turbo and a 45 TFSI powered by a 252hp 2.0 turbo. Both cars use a seven-speed DCT. The 40 is front-wheel drive and the 45 is four-wheel drive.
Price for all this pretty will start around 300,000 and end around 400,000 yuan. It mains competitors are the Cadillac ATS-L, BMW 3Li, the Mercedes C-class L, and the Volvo S60 L.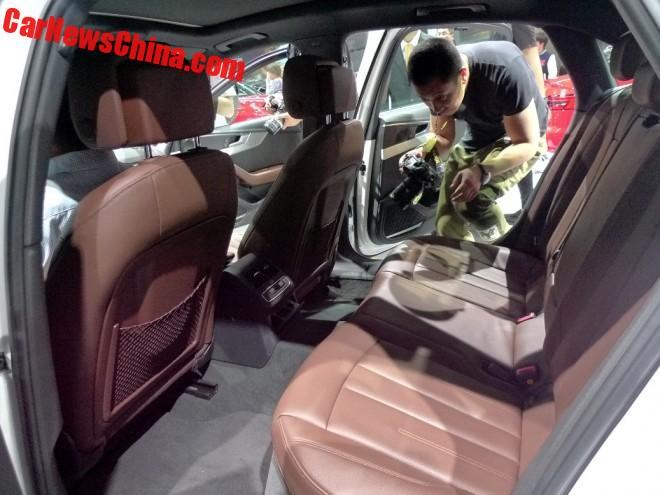 8.8 centimeter might seem not so much but it translates to a whole lot of extra room for the legs or for the kids, as seen on the A4L on display on the Beijing show.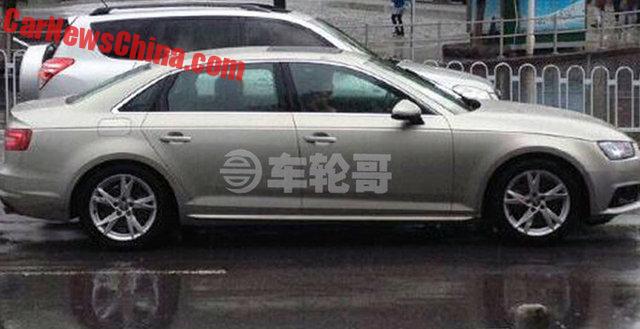 The extension is best visible by following the roof line from the B-pillar to the rear. The line remains straight much longer than on the standard car.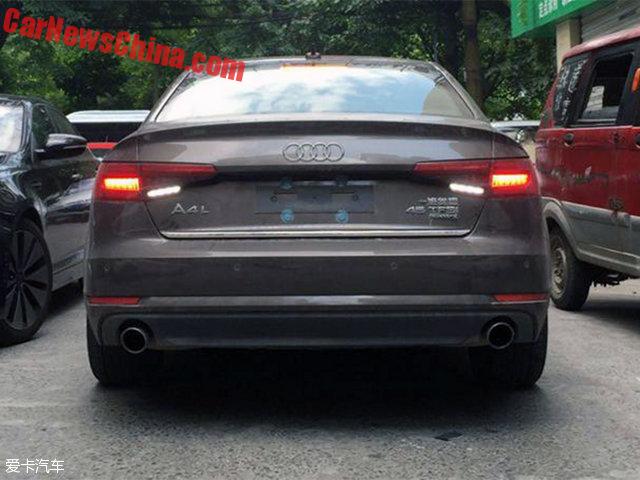 A4L badge on the left. FAW-Audi badge (Audi-branded cars have a FAW-Audi badge) on the right, below it s 45 TFSI badge, and below that a quattro badge.