The new Audi A4L debuted today on the Beijing Auto Show, with the new big grille, the lightning-lights, and Audi's 'digital cockpit' dashboard architecture. The Audi A4L is a China-only stretched variant of the Audi A4, it will be launched on the Chinese car market in July.
The Audi A4L's wheelbase has been stretched by 8.8 centimeter, all extra space goes to the passengers in the back and that translates to a whole lot of extra room for the legs or for the kids. The lone vehicle on the booth was nicely dressed up in brown leather.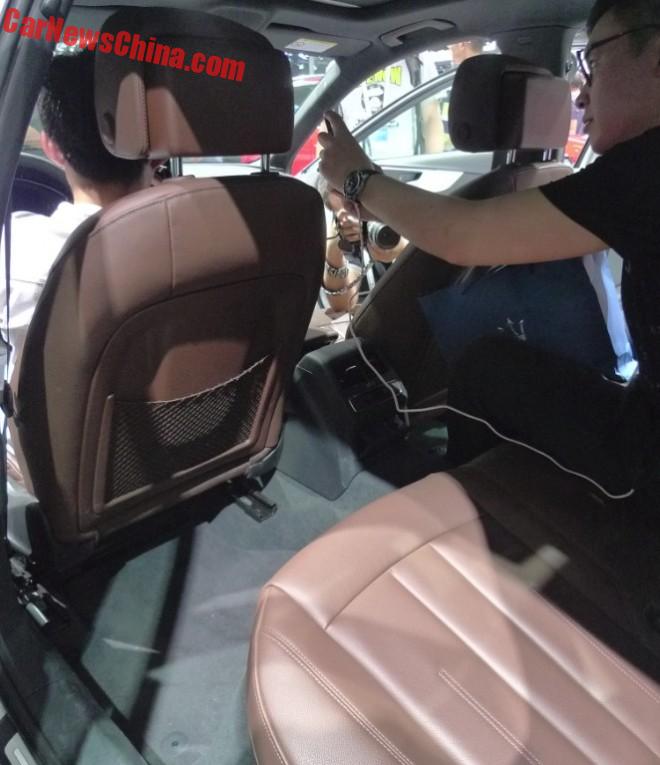 It was full house inside, with three fellow media people shooting away at every corner.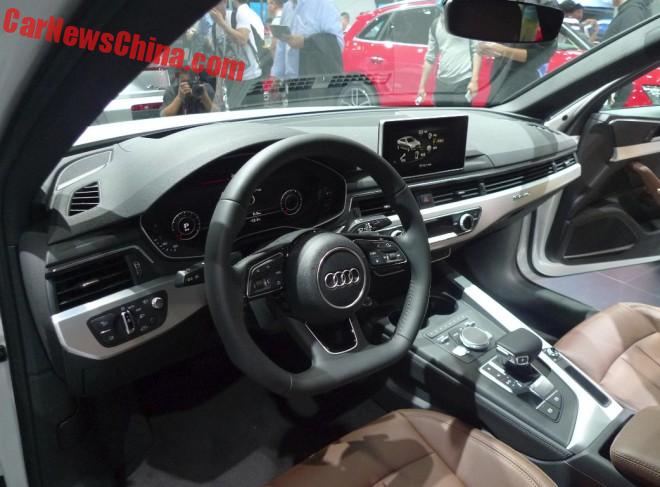 The new dash looks properly high tech, and the sporty flat bottomed steering wheel is every chauffeur's dream.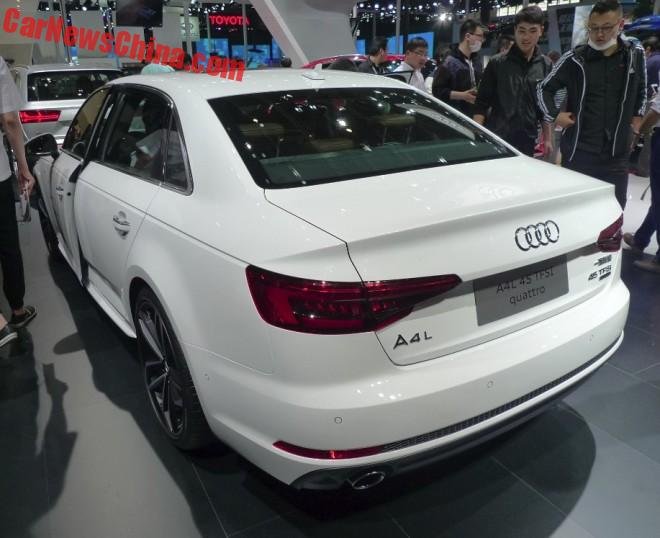 The A4L is made in China by the FAW-Volkswagen joint venture. There will be two versions: a '40 TFSI' powered by 190hp 2.0 turbo, and a '45 TFSI' powered by a 252hp 2.0 turbo. Both cars use a seven-speed DCT., and the 45 TFSI, like the white car on the photos, has four-wheel drive.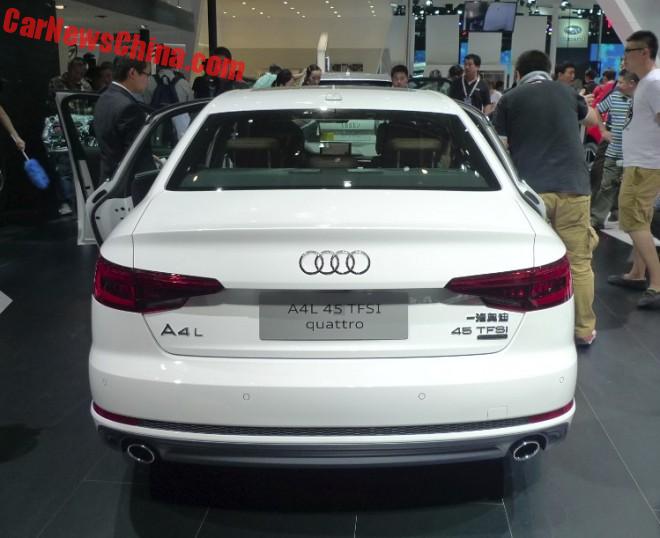 A very neat stretched-compact sedan for China. It mains competitors are the BMW 3Li, the Mercedes C-class L, and the Volvo S60 L.