Volkswagen keeps us busy today. Earlier on we saw the new long-wheelbase Tiguan and the Zotye Damai X7 CrossBlue-concept clone, and now we have the real production version of the Volkswagen CrossBlue.
Fun fact: the clone of the concept will likely hit the market before the real thing does. The Damai X7 will launch in September whereas the CrossBlue isn't expected before early 2017.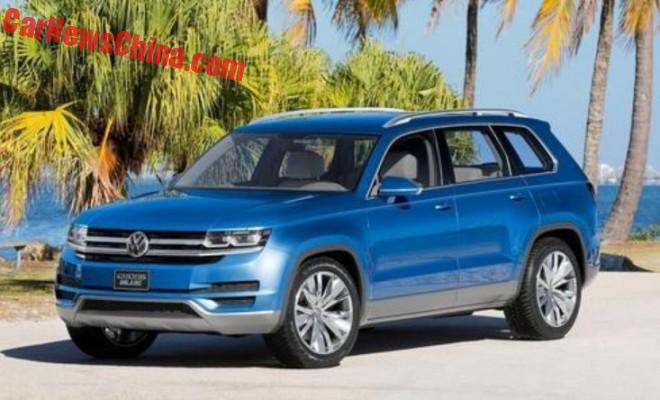 The CrossBlue concept.
The production version of the CrossBlue will be positioned between the Tiguan and the Touareg, and should not be confused with the T-Prime Concept GTE, which previewed an SUV that will be positioned above the Touareg.
The first rumors about Chinese production of the CrossBlue popped up in 2013, and the rumors were officially confirmed by Volkswagen in January 2014. However, at the time it was still unclear which one of Volkswagen's two Chinese joint ventures was going to build the CrossBlue, Shanghai-Volkswagen or FAW-Volkswagen.
The first rumors said Shanghai, but Volkswagen itself said FAW, but now it is 100% Shanghai again, and FAW will get the CrossBlue Coupe. It is very normal that the two joint ventures fight for new models that they consider to be potential best-sellers.
In this case they each get basically the same car. The CrossBlue is the seven-seater, and the CrossBlue Coupe is the five-seater with a sporty character. Both cars will be based on the Volkswagen MQB platform, and not on the new MLB-evo platform that will underpin, among others, the next generation Volkswagen Touareg.
In China, the CrossBlue seven-seater will be set to compete to successful full-size-but-not-overly-expensive SUV's like the Ford Edge and the Toyota Highlander. Power will come from 1.8 TSI, 2.0 TSI, and 3.0 TSI petrol engines. Price will start around 300.000 yuan and end around 450.000 yuan.
It is very likely that the CrossBlue and CrossBlue Concept names will be replaced by something harder to pronounce and write, but for the moment we will keep using what we know.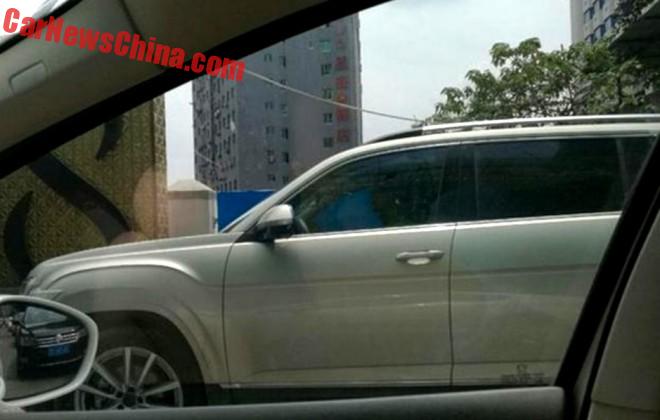 Fenders and wheel arches are very similar to the concept's.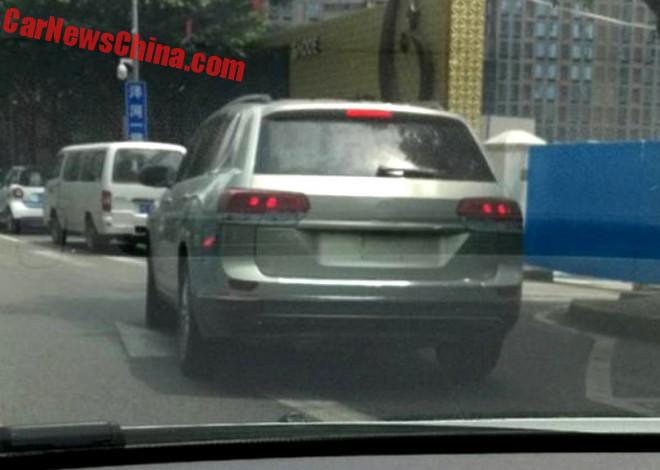 Rear lights are large for 2016 where small lights are the new trend. Wheels look a tad too narrow. Otherwise a fine and steady looking large SUV. Nothing daring, nothing special, just a proper Volkswagen people carrier.