The Volkswagen T-Prime Concept GTE has been launched on the Beijing Auto Show, looking like a Phaeton SUV with some Bentley sauce. There has been some confusion about this fine car. It is not previewing the new Touareg, it is also not previewing a new SUV between the Tiguan and Touareg.
Instead, it is previewing a brand new full-size seven-seat SUV that will be positioned above the Touareg, it will be manufactured in the United States and in China, and it is primarily intended for those markets.
The T-Prime is longer and wider than the Touareg. The concept has four individual seats. The production car will have seven-seats, but a four-seat luxury variant, like the Volvo XC90 Excellence, is a real possibility.
The concept is 'powered' by a plug-in hybrid drivetrain consisting of a 2.0 TSI petrol engine and an electric motor. Combined output is 375hp and 700nm. Electric range is 50 kilometer. Top speed is 225 km/h and 0-100 is gone in six seconds.
This hybrid system will be available on the production version, alongside several other petrol engines, including a base 2.0 TSI and a 3.0 TSI V6.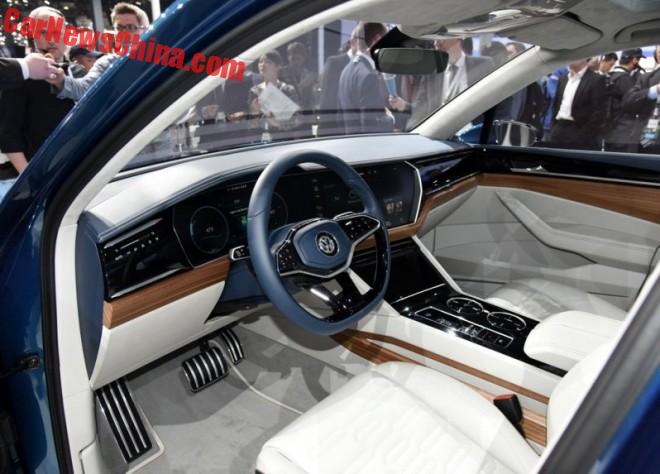 The interior is a world of beauty. The 12-inch instrument panel and 15-inch infotainment display are housed behind one continuous, curved glass panel.  There's a pair of 10.1-inch tablets in the back and a 9.6-inch display between the rear seats to adjust the climate control.
Even the transmission is operated by wire from a glass scroll wheel, leaving just the pedals, stalks, and steering wheel as the only conventional controls.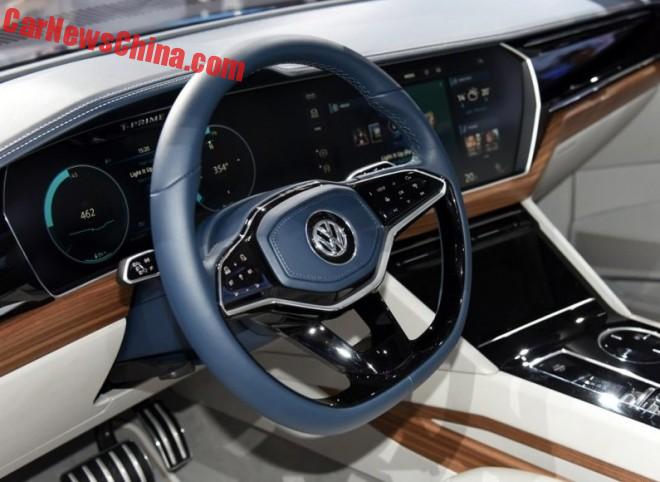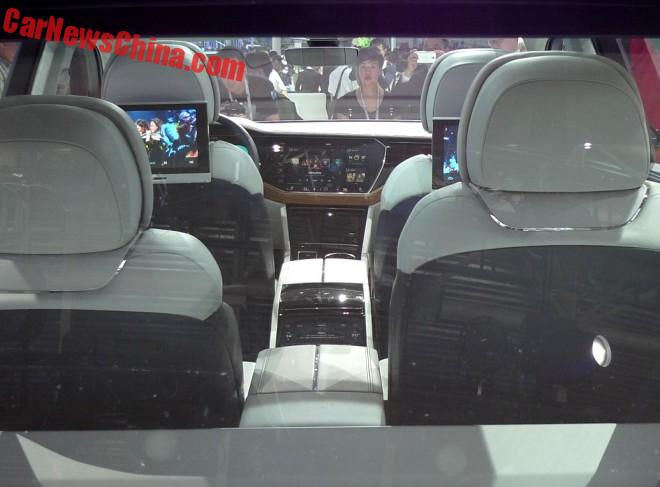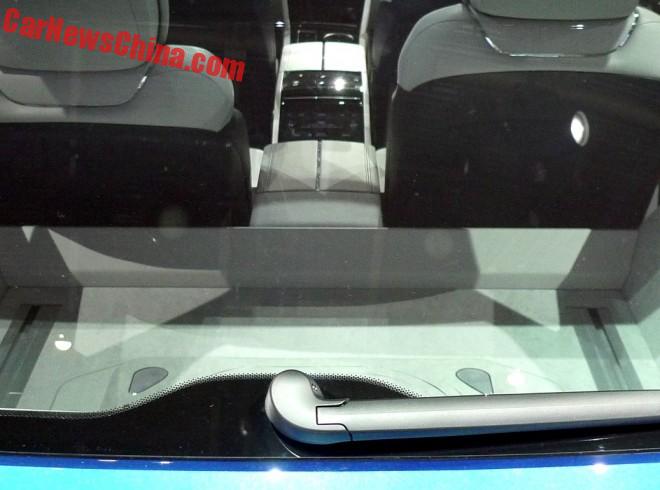 It already has rails for the third row of seats.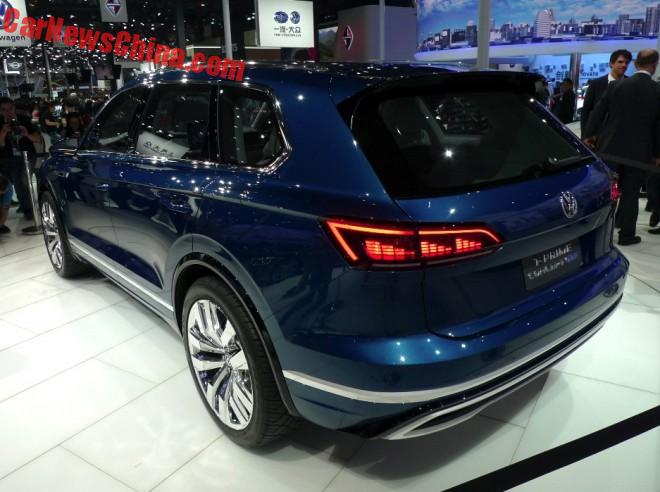 Design is looking very good, with a sharp crease over the rear doors and rear fender, ending up in the top end of the rear lights.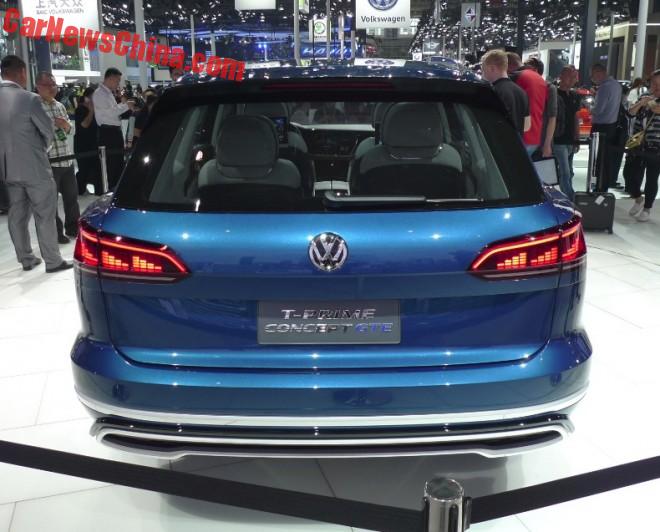 Bumper doesn't look that good, with the lower part seemingly loose from the upper part, but both painted in shiny silver.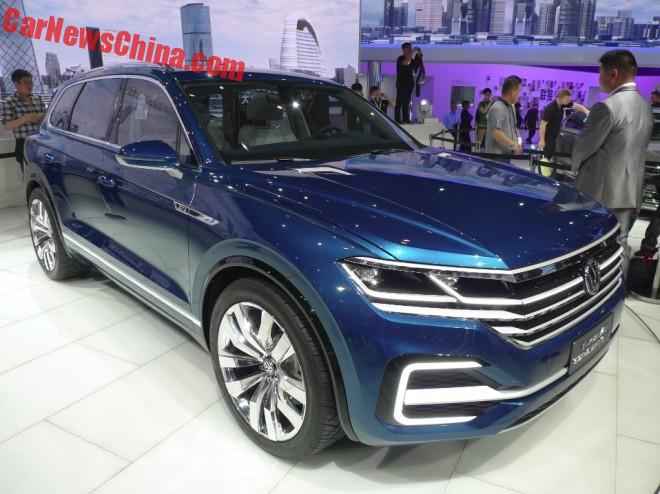 The production car will be launched late next year. At the same time Volkswagen is also working on that new Touareg, and on that model between the Touran and Touareg, which too will be only for China and the U.S., and on two smaller SUV's based on the Golf and Polo respectively. Volkswagen is finally taking the SUV craze seriously, but they are very late to the game, maybe a tad too late.