Spy Shots of the new long-wheelbase Volkswagen Tiguan testing in China. Debut is expected for the Chengdu Auto Show in September with a launch on the Chinese car market in October. Volkswagen has done a serious job. The Tiguan appears to be extended with at least 10 centimeters, the rear door is longer, and the third-side window has been redesigned. And best: the B-pillar will be chromed!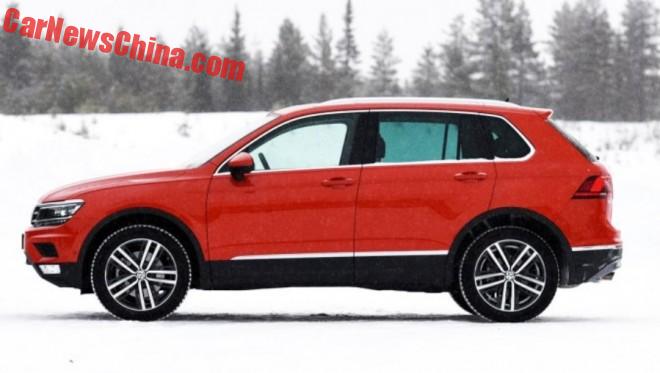 The base Volkswagen Tiguan. Note third-side window and roof line behind the B-pillar.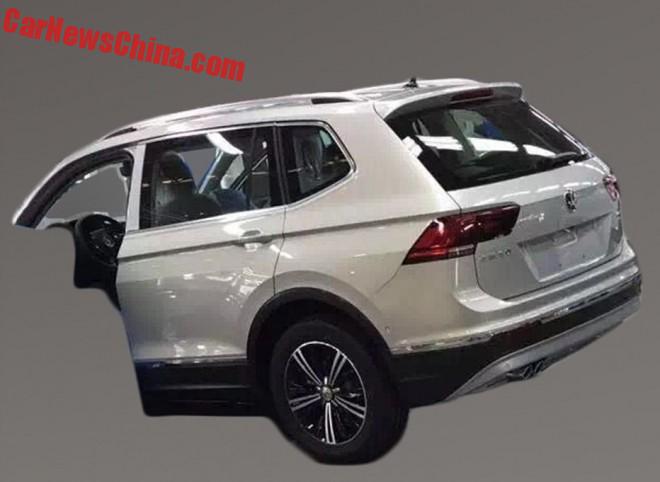 The LWB version will be a seven-seater. It will be made in China by the Shanghai-Volkswagen joint venture. They will also make the standard short-wheelbase car. The LWB version will likely be called Tiguan L or Tiguan XL. TSI engines: 1.4, 1.8, and 2.0. Price for the LWB version will start around 225,000 yuan.