Chinese media report today that the Volkswagen CrossBlue and CrossBlue Coupe will be made in China by the Shanghai-Volkswagen joint venture. Production will start in 2015 in a new factory in the city of Changsha in Hunan Province with a capacity of 300.000 cars a year.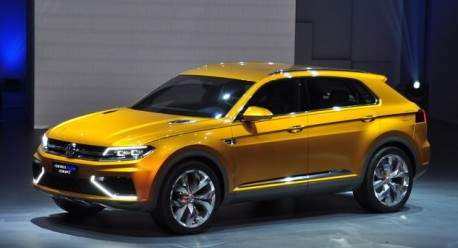 The CrossBlue concept and the CrossBlue Coup concept will merge into one SUV, with the CrossBlue becoming a seven-seat variant and the Coupe a five-seat variant. The production version will be based on Volkswagen's new MQB platform.
The CrossBlue is developed to satisfy China's ever growing appetite for bigger, faster and more luxurious SUV's. The CrossBlue Concept is basically the successor of the current Volkswagen Touareg, the Crossblue is moving into new territory for the Volkswagen brand.
The new Changsha factory will also build the much-rumored new Volkswagen sedan, code named VW511, that will be positioned between the Volkswagen Passat and the Volkswagen Phaeton. The latter will be succeeded in 2015 by an even more luxurious vehicle especially aimed at the Chinese market.