There have been rumors for a long time, and they are now confirmed by Volkswagen: the Volkswagen CrossBlue will be made in China from 2017 by the FAW-Volkswagen joint venture. The news was confirmed by Zhang Pijie, general manager of the joint venture.
The confirmed story is slightly different than the earlier rumors. The rumors said Shanghai-Volkswagen (the other Volkswagen joint venture in China)  was going to make the Crossblue, and FAW-Volkswagen the CrossBlue Coupe. The rumors also said production was going to start in 2015, but it is going to be two years later.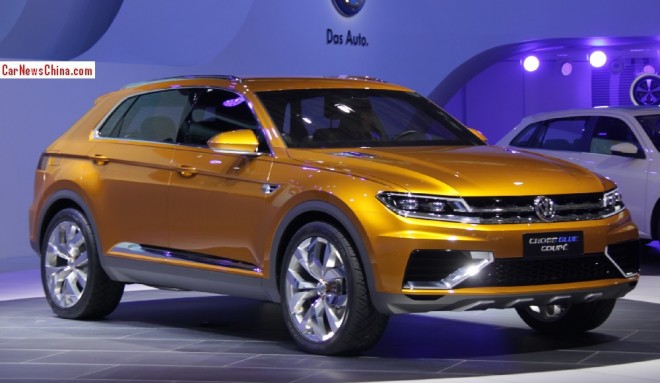 Shanghai-Volkswagen has not responded to the news yet but it seems likely they will get the CrossBlue Coupe.
The CrossBlue and the CrossBlue Coupe are basically the same car, the fist being a seven-seater and the latter a sporty five-seater. Both are be based on Volkswagen's new MQB platform. The CrossBlue will also be manufactured in the United States. There are no plans for production in Europe.
The base engine for the China-made Volkswagen CrossBlue will be a 2.0 TSI with 200hp. The fancy hybrid drivetrain that 'powered' the concept cars won't make it to production. The CrossBlue is set to compete with large but not-too-expensive SUV's such as the Toyota Highlander and the Hyundai Sante Fe, a segment that is very popular in China and very profitable for automakers.
---