A marriage in China's Guangdong Province started all the wrong way when a Ferrari 458 wedding car crashed tragically, right on a zebra crossing. The mirror is gone, the door is heavily damaged, and the front suspension is likely broken, look at the odd angle of the wheel. Happily, the driver came out unharmed, he can be seen on the right side, wearing black pants and looking kinda pissed.
The other car was a last-generation Volkswagen Polo, which was made in China by Shanghai-Volkswagen. The front damaged beyond repair. The passengers seem to be out of the car but we don't know whether they got hurt or not.
The Ferrari 458 is famous in China for crashing all the time and everywhere. But it had been silent for a while, the last crash we saw was in June 2015! It seemed the 488 was taking over the crash crown, but apparently the 458 won't let it go so easy.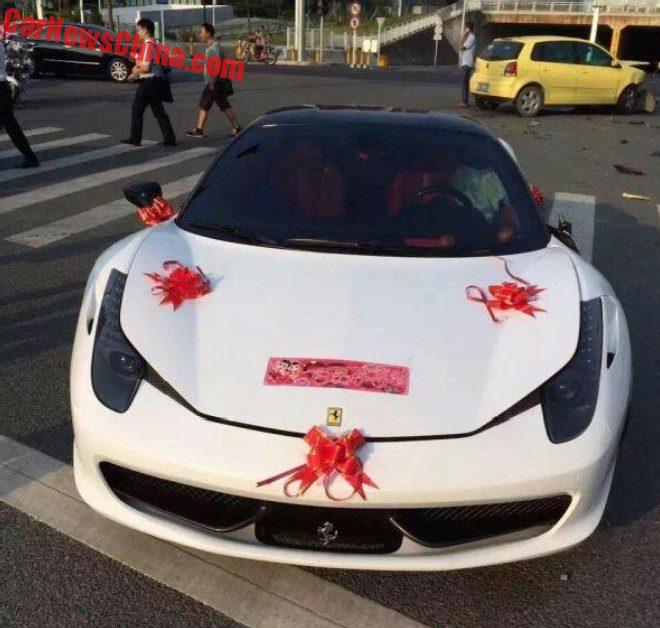 It is a nice example. White with a black roof and red seats. Happy couples often rent shiny supercars for their wedding parties to impress the guests and granny. The poor vehicles are always dressed up with all sorts of drapery supposed to bring good luck. Well, not today.