A dramatic supercar crash in China. A silver Ferrari 488 crashed into the left-rear of a white Ferrari 488, before crashing into a guardrail on a road in the great city of Lijiang in Yunnen Province. The crash, according to Chinese media, was caused by a dog suddenly crossing the road. The white 488 hit the brakes, and they silver one couldn't avoid a bang.
The dog survived and there were no serious injuries. But there are a few questions. Why were these two Ferrari's so close to each other on a busy road? And how fast did they go? The damage is huge. The bills will be huge too as Ferrari charges famously much for repairs. And it is not a cheap car to begin with.
The 488 costs 3.38 million yuan or 626.000 USD. Power comes from a 3.9 liter twin-turbocharged V8 engine with 661hp and 760nm, good for a top speed of 330 kilometer per hour and a 0-100 in 3 seconds.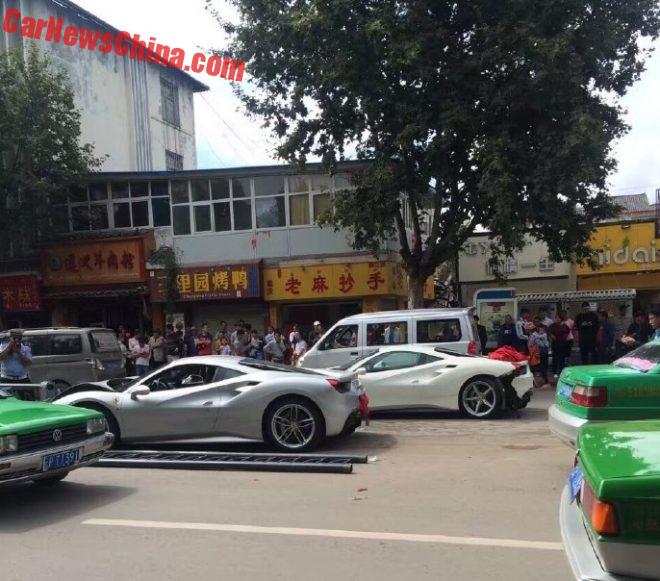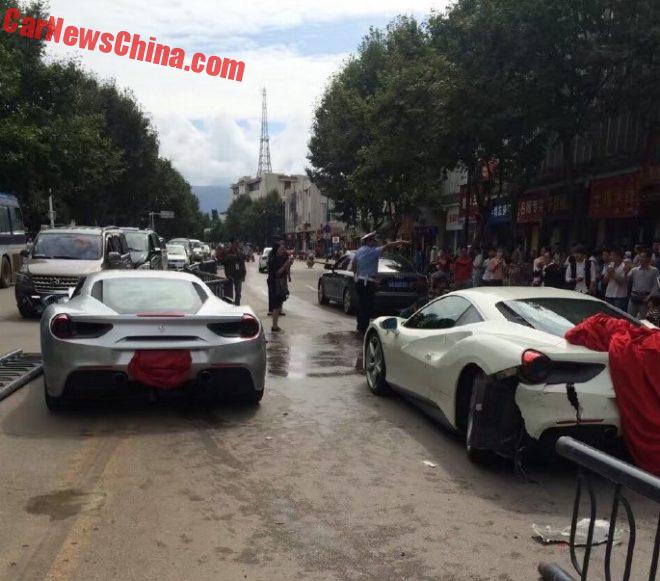 The drivers had their license plates covered up, and that could indicate they were actually racing instead of saving dogs. Left rear suspension of the white car looks dead and gone.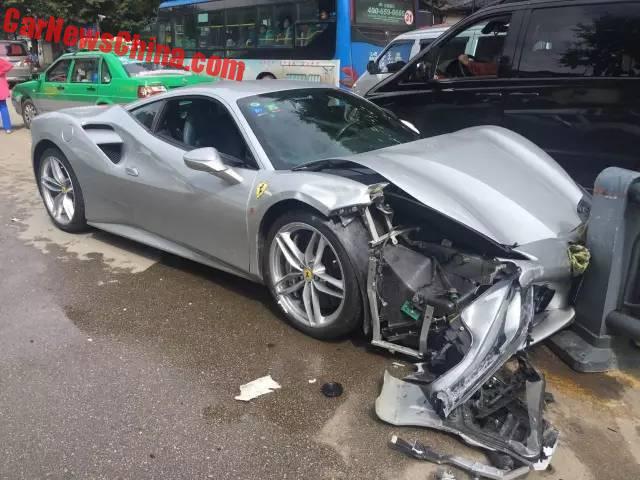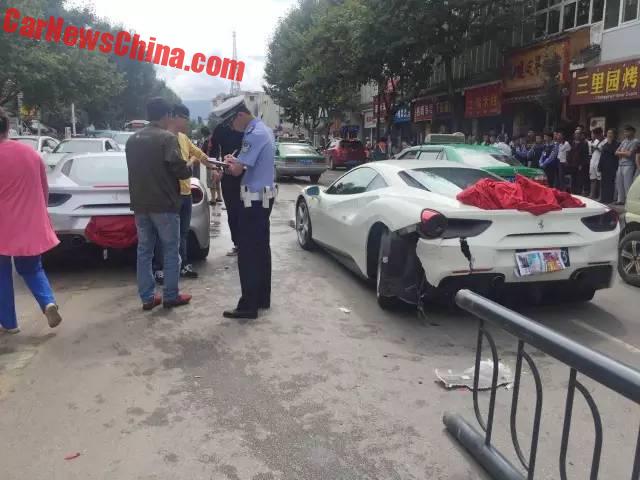 Police arrived at the scene. Without a dead dog there isn't much evidence that there was indeed a dog. Covering up license plates is very illegal. The drivers, who were friends of each other, do seem to have some problems.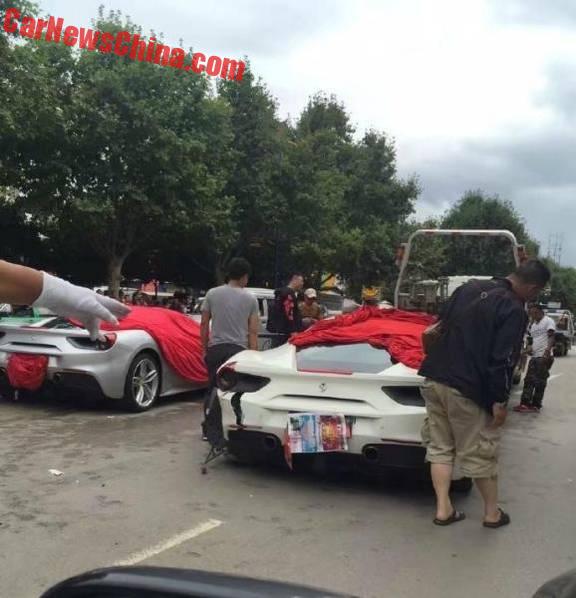 Bark bark.