A Ferrari 488 supercar has crashed in China, on the same night that a McLaren P1 crashed as well. The accident with the 488 happened in Kunming City in Yunnan Province. The driver lost control and smashed into a barrier, damaging the left-front side.
Happily, no one was injured. There were two persons in the car, the man in a red sweater and the girl with the white ankles, and it appears that she was driving.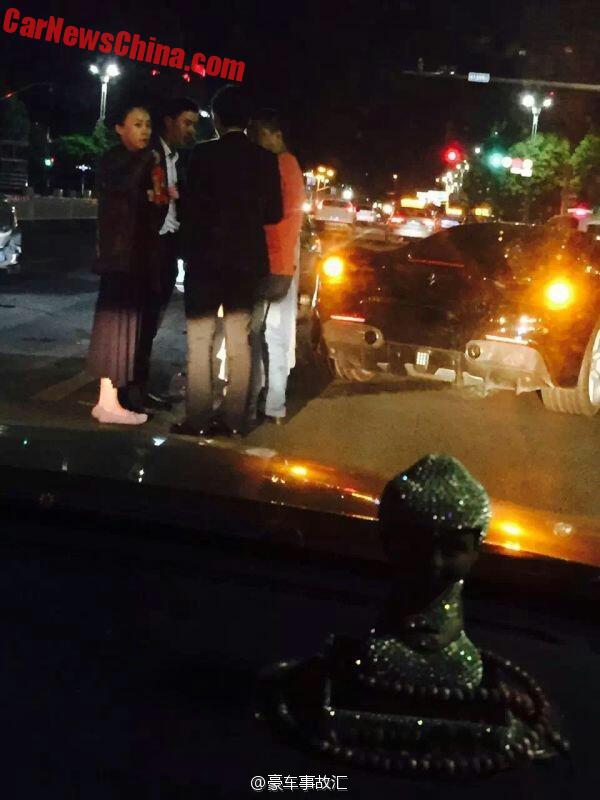 The other two people on the photo are wearing semi-hp party suits, but they do not appear to be very drunk. Nevertheless, the owner will have a hangover. The 488 costs 3.38 million yuan or 626.000 USD, and repairs are notoriously expensive. Power comes from a 3.9 liter twin-turbocharged V8 engine with 661hp and 760nm, good for a top speed of 330 kilometer per hour and a 0-100 in 3 seconds. And that indeed is probably just too much for a woman.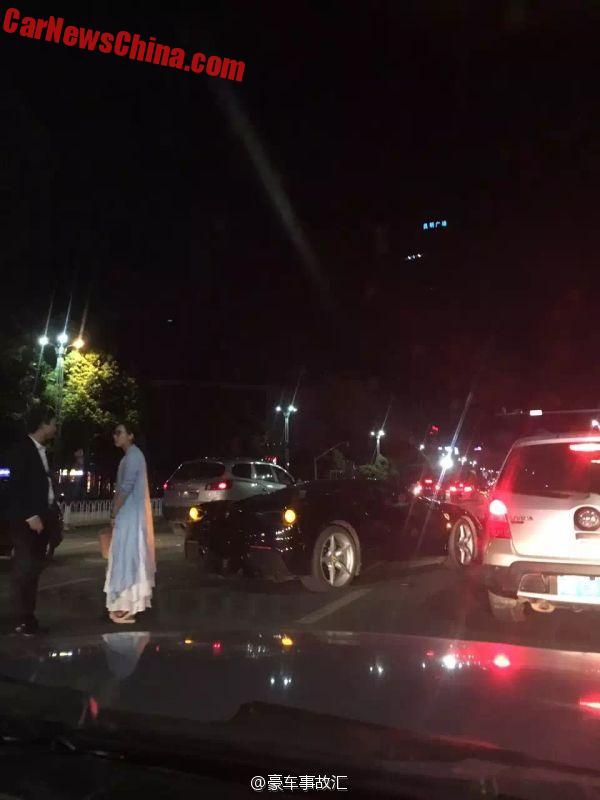 Another girl in such a hippie dress, talking to a suit.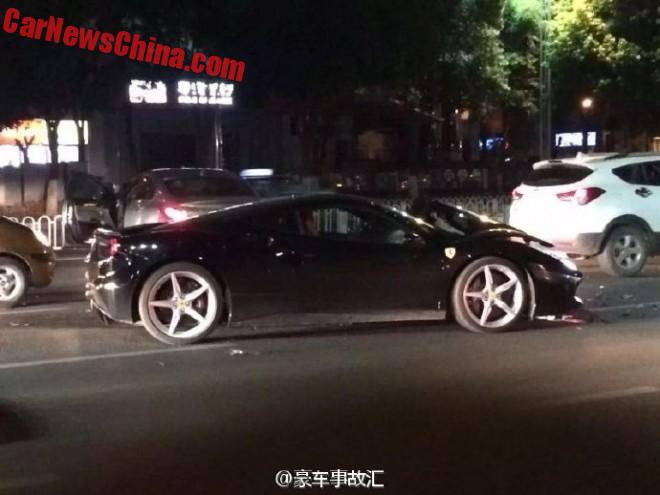 Front needs extensive repairs but the rest of the car seems mostly undamaged.