We finally can clear up some of the confusion surrounding Haval's ten trillion new cars. The car you see here was formerly known as the Haval F6. But it has now appeared as the "All New H6", the successor of the best selling Haval H6 which sells up to 70.000 units a month.
However, a car that succeeds a car would be too simple for Haval. The current H6 therefore will continue to be sold alongside the new one, it will even get a new 1.3 turbocharged engine. The new H6 will be positioned slightly higher than the current car.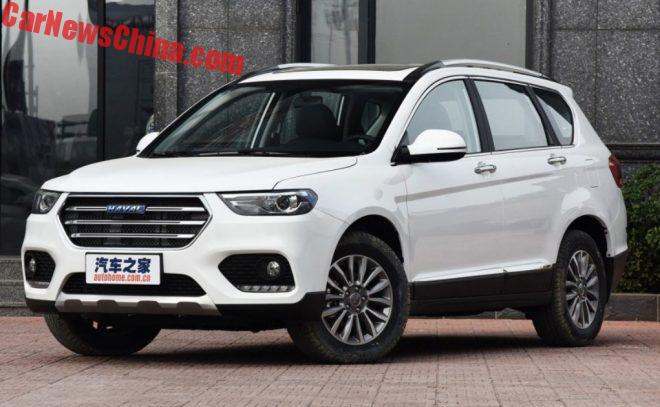 This is the current H6, the best selling SUV in China for many years. Price starts at 88.800 yuan and ends at 140.800 yuan. Engine is a 150hp 1.5 turbo. The upcoming 1.3 turbo will have an output of 138hp.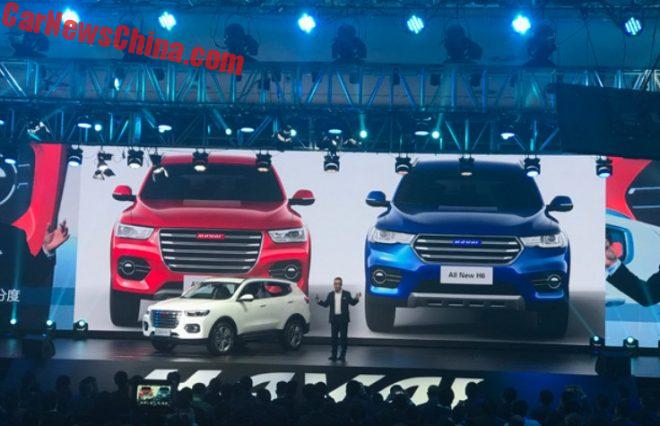 Back to the all new H6. Naturally, it will come in Red Label and Blue Label forms. Only the Red Label version was on stage, painted in white. The Blue Label version will debut at a later time. The All New Haval H6 Red Label will be powered by a 20.0 turbo with 197 horses, mated to a seven-speed DCT.
Size: 4600/1860/1720, and wheelbase is 2680.
And that is almost exactly the same size as the WEY 01, the new "premium" SUV. They look very similar too. The WEY 01 is basically a luxurious variant of this new H6, with a 230hp version of the 2.0 turbo under the bonnet. WEY is going to be big too, there will be short-wheelbase versions and long-wheelbase versions and sport versions and you name it versions.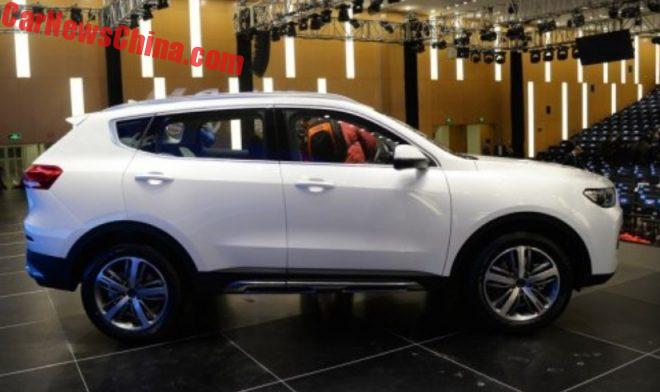 It is crazy really, I already hear about Haval dealers who can't cope with all the cars they have to sell now. And look what else is coming up: this is likely the new H6 Coupe, which will not entirely replace the current H6 Coupe, which will soon get its own Red Label version. And then there is the other H6. Haval has since confirmed they are going to make it, but where it will be positioned is still unclear. It is the same size as the current H6, so it will possibly be some sort of another variant.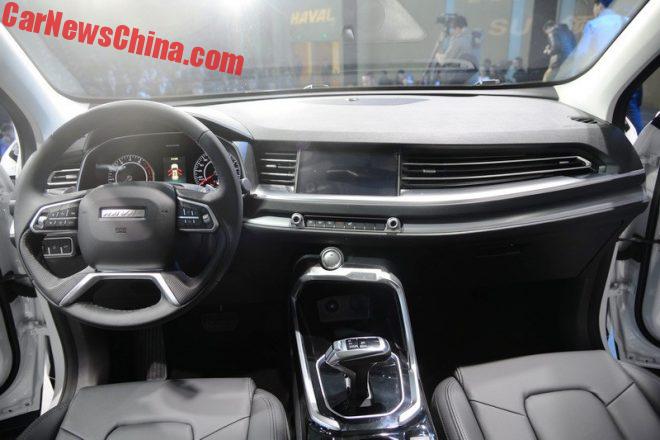 The interior of the All New H6. A disappointment really. The instrument binnacle is largely analogue and the touch screen is very tiny for a 2017 Chinese SUV. Haval is far behind here compared to other local car makers like BYD and Zotye. One day that is going to hurt.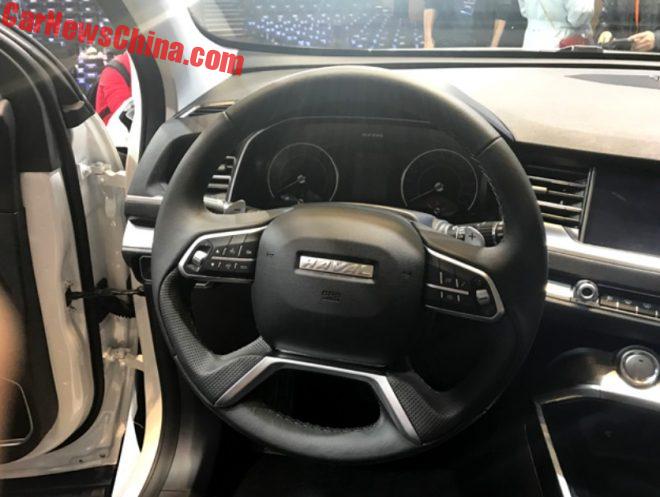 Dials with needles!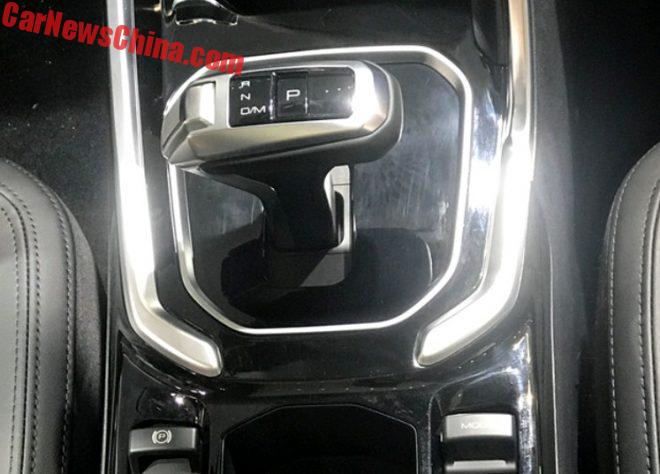 The T-shaped gear lever is cool, but we have seen it already in the Haval H2S Red Label and Blue Label.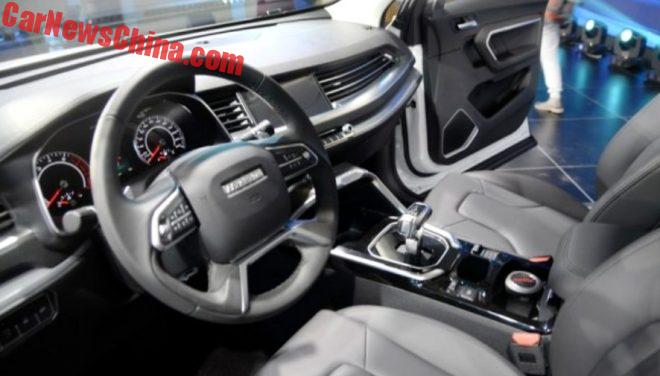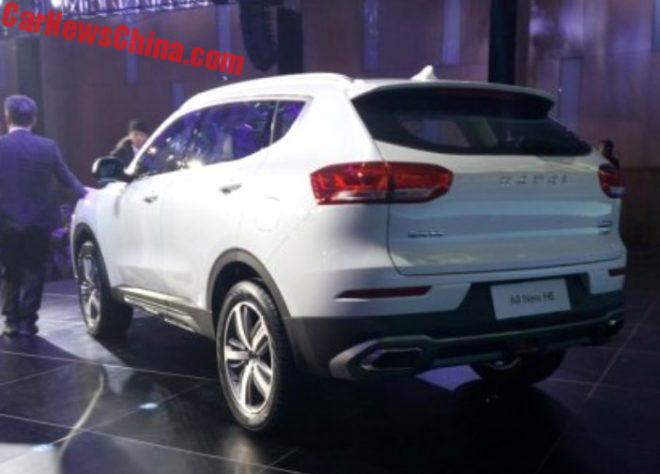 The bumper looks racy with oval-shaped pip tips.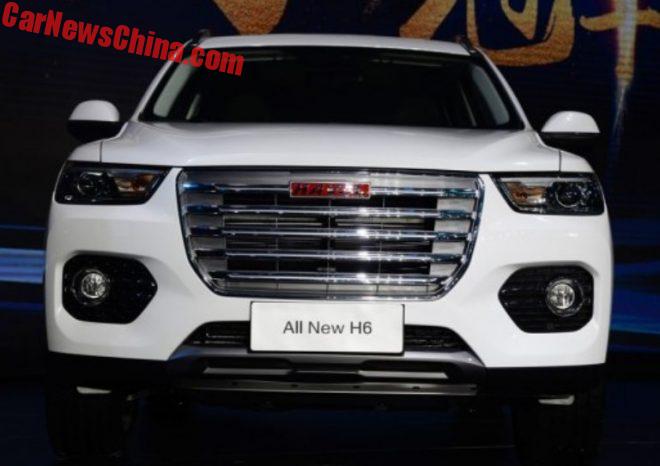 No mistakes; this is the All New H6. Red Haval badge for the Red Label car.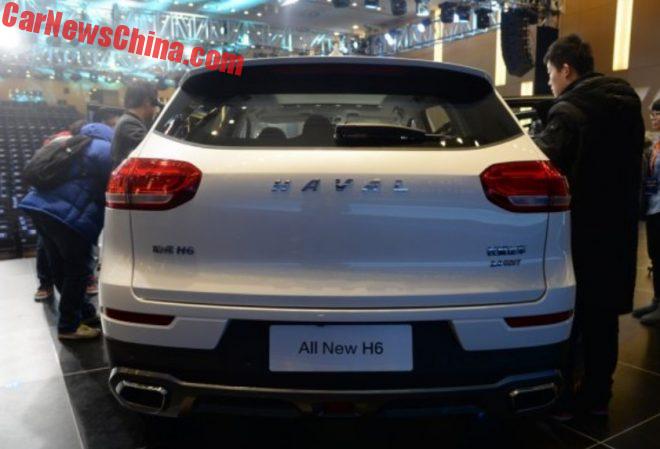 We expect better photos soon, we will post 'm as we get 'm. And just in: Haval is also working on a car called H4S. It will be positioned between the H2S and the current H6. Poor dealers…