China's electrification continues with the new Besturn B30 EV, a compact electric sedan that will hit the Chinese car market later this month.
Besturn is a brand under First Auto Works (FAW), making un-exciting and affordable mid-market sedans and SUVs.
The B30 EV is based on the petrol-powered B30. Power comes from an electric motor with 109 hp, mated to a 24.8 kWh batery pack. Range is 180 kilometer and top speed is 140 km/h.
Besturn also claims a range of 230 kilometers at a "cruising speed" of 60 km/h.
The 60 km/h marker is an unclear classification used by many Chinese automakers. The problem is that nobody knows exactly what it means. Some use an average speed of 60 km/h, some a maximum speed of 60 km/h, and some talk about cruising speed. In any case, the range is always up by some 50 kilometers.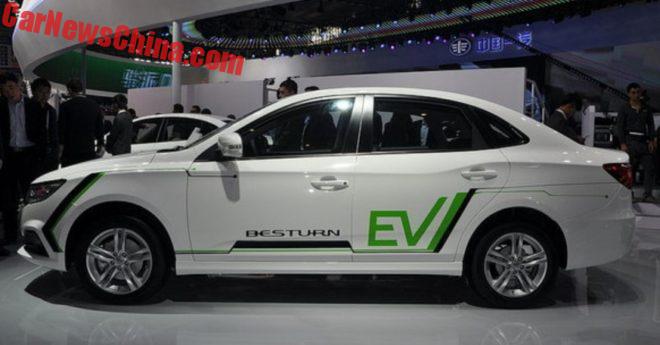 As always in China's EV land, the B30 EV will actually be available with the wild EV stickers. Some people just like to show off…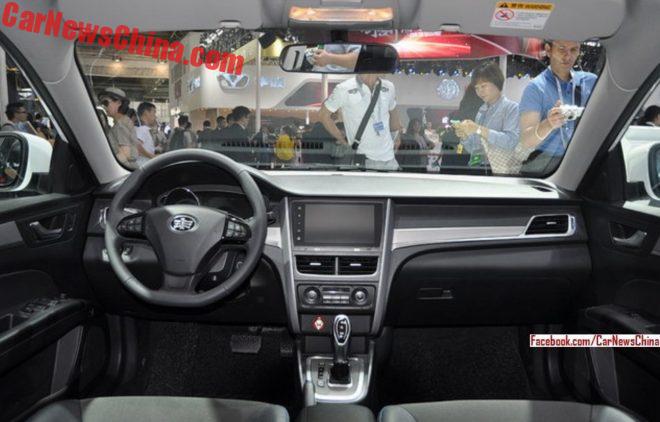 The B30 is aging, it was launched in 2015 and hasn't been updated since. This can clearly be seen inside, with loads of cheap black plastic and a messy design. This is not really what one would expect in a 'new' 2017 electric car from China. Besturn got to do better.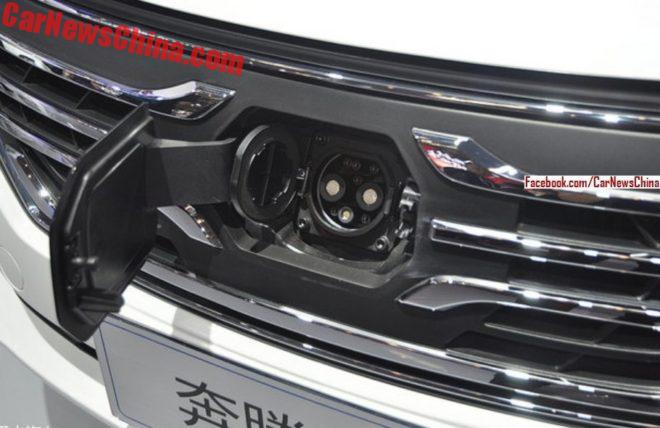 Juice goes through the front.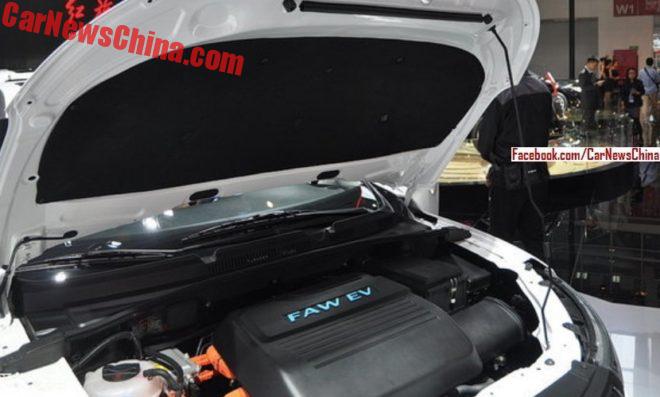 The motor with FAW EV lettering in turquoise. Kinky.