The Besturn B30 sedan for China has been launched on the Chinese car market, featuring an impressive blingeding grille and sporty five-spoke alloys. Price for the Besturn B30 starts at 69.800 yuan and ends at 92.800 yuan, and that is a bit more expensive than expected.
Alloys might be sporty but those wheels are far too small and far too narrow. There is enough space left in the arch for another sire of same width. It just looks ridiculous. Local Chinese automakers tend to fit small wheels in a bid to bring down fuel consumption on the cheap, without caring much about looks, ride, or safety.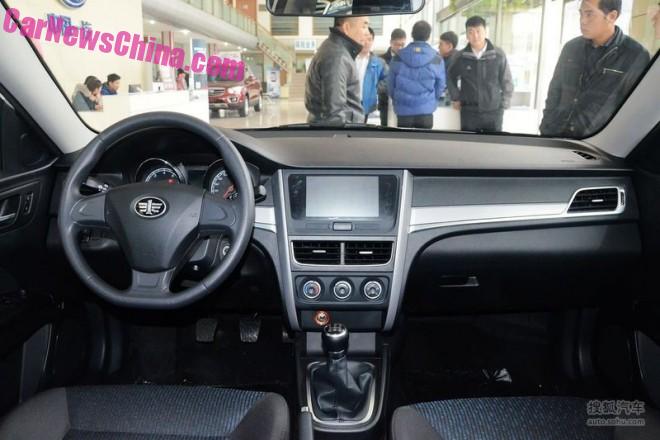 Dash is a very gray affair. Seats are gray too. Floor mats are black. A bit depressing. Steering wheel seems time-machined fro 2004.
Besturn is a brand of First Auto Works (FAW). The Besturn B30 has been under development since early 2013. Initially, we heard that the B30 was going to be based on the platform of the old Volkswagen Bora, which was made in China by the FAW-Volkswagen joint venture.
Besturn however now says the platform for the B30 is completely new, but it probably isn't.
The B30 is powered by an old Volkswagen-developed 1.6 liter four-cylinder petrol with 109hp and 155nm, mated to a five-speed manual or a six-speed automatic. This engine was used to power many China-made Volkswagens, but it has since been phased out and sold on to FAW.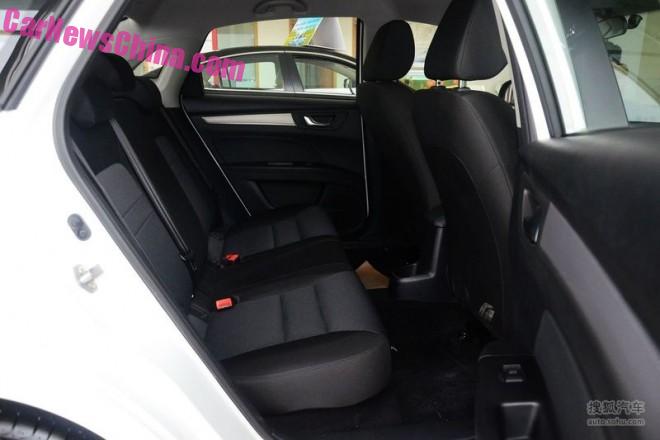 More gray in the back. But enough space for 2.5.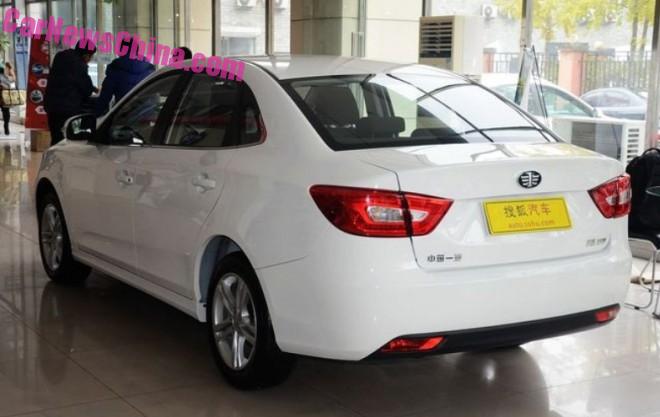 Rear lights are almost hip but the two parts don't seem to fit together very well on this particular car. Spoiler in the boot lid to keep those 109 horses on the road.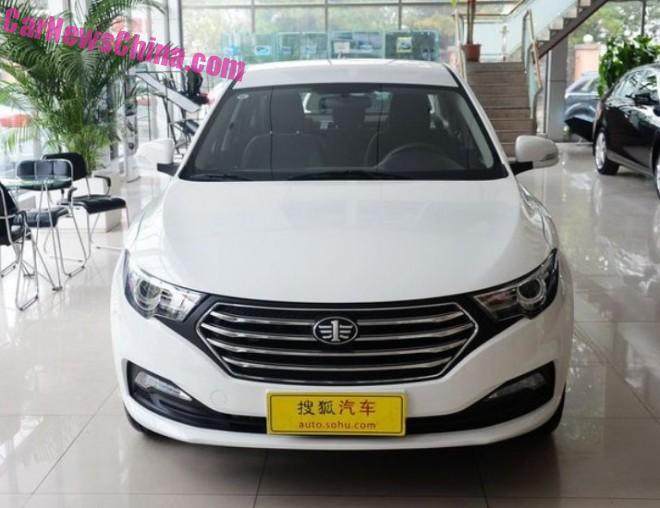 The grille looks good with loads of chrome and the FAW 'winged 1' logo in the middle.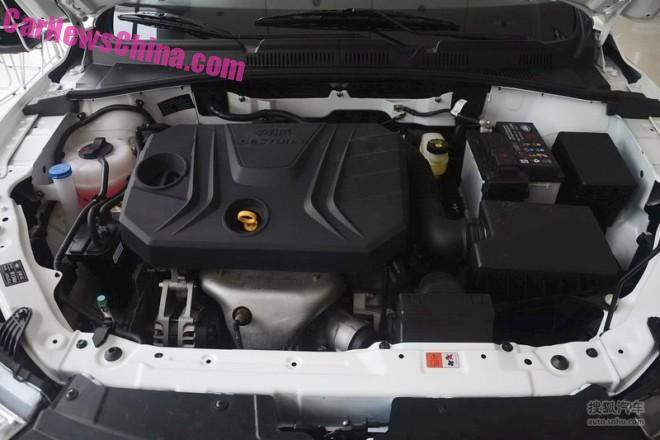 The old 1.6. The advantage of using such an old engine is that is can be repaired in every shed in China, and that is one reason why people in third and fourth tier cities like to buy this kind of car.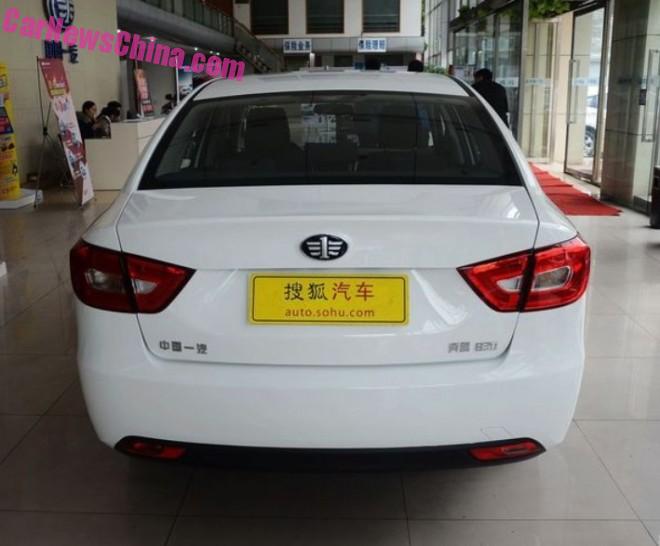 Lights look odd, otherwise a decent ass.