Nissan Sentra 1.8 Special Edition
This little white Nissan Sentra is rarer than a Ferrari 458, in China. The Sentra has never been sold here, but the 458 is all over the place. I found this Sentra 1.8 Special Edition in the Sanlitun area in Beijing.
The good Nissan was in a fine shape bar for some ugly stickers.
The fifth generation Nissan Sentra (B15) was made from 1999 until 2006 with a facelift in 2004. Our Beijing car is a facelifted example.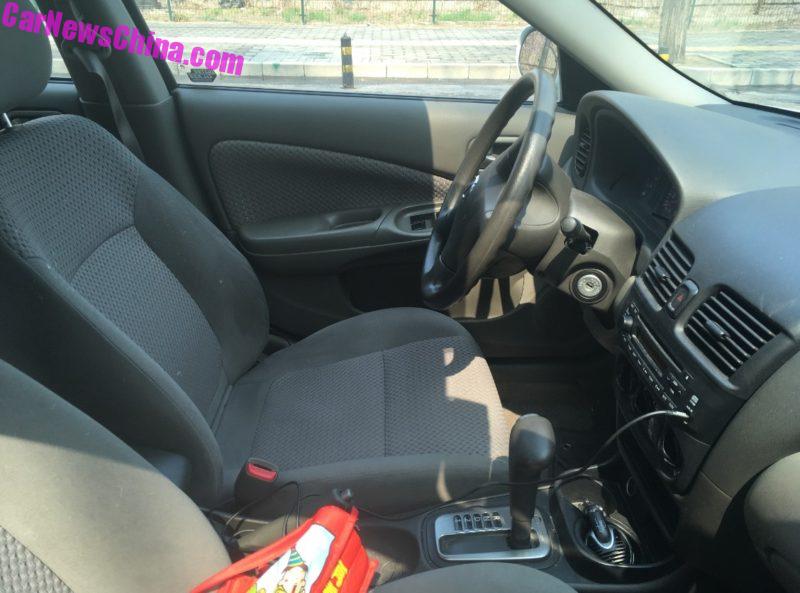 The interior was in good shape too, totally original down until the radio unit.
The Sentra was available with three engines: 1.8, 2.0, and even a rather large 2.5. This one has the 1.8 under the bonnet, good for 128 horses. The engine is mated to a 4-speed automatic, powering the front wheels.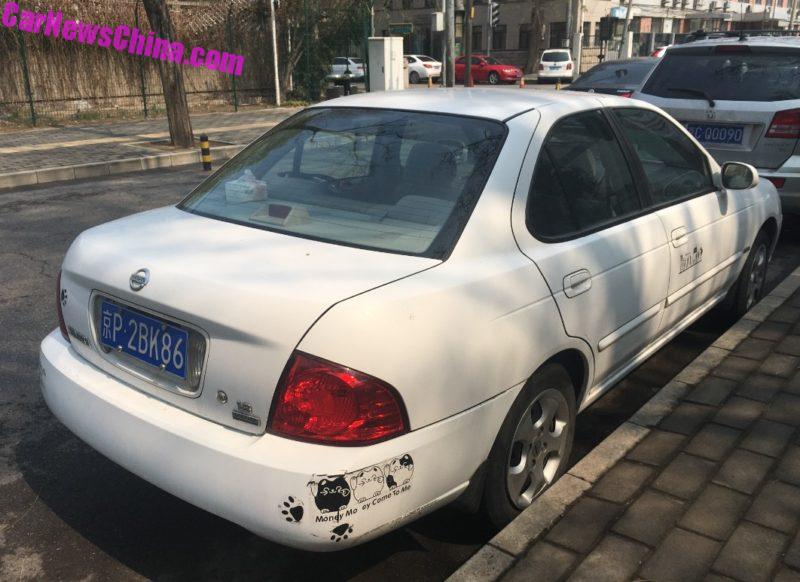 Very basic design, bland almost, but that keeps it fresh even today.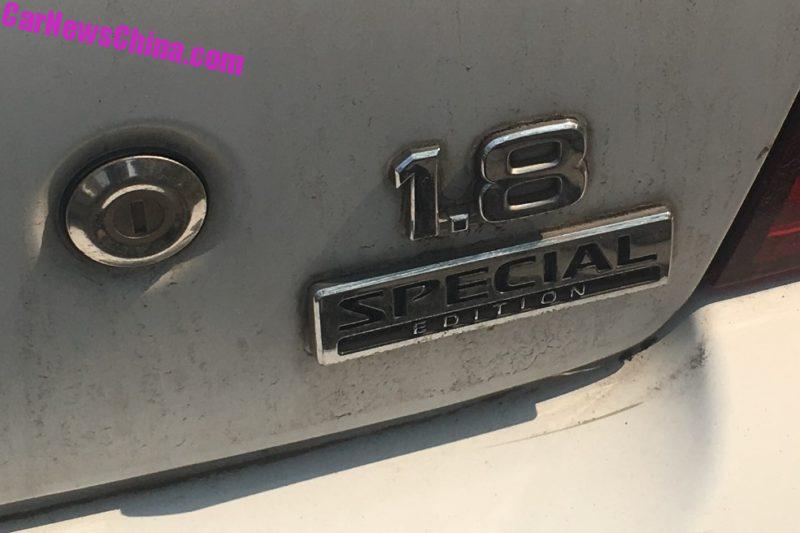 And this Sentra is not just any 1.8; it is a Special Edition. It was only produced in 2005 and 2006. It came with a sporty grille, fog lights, alloy wheels, and inside there was a nine-speaker sound system. Even more special was the 1.8 S Special edition, which had all these things plus a rear spoiler and a leather-clad steering wheel.
An ultra rare Nissan in the Chinese capital. May this Sentra ride a many long miles more.