Qiantu K50 Electric Supercar
After a long development process the Qiantu K50 is finally ready for the Chinese car market. Launch is scheduled for July. The K50 is China's first electric supercar.
The company has just opened their first shop, in Beijing's Sanlitun District (photo by Reader Lao Wei). I will try to pay them a visit next week. They have also launched a new website with lots of photos but without too much information.
The Qiantu Motor brand is owned by CH Auto, a Beijing based automotive technology company. The factory is located in Suzhou in Jiangsu Province.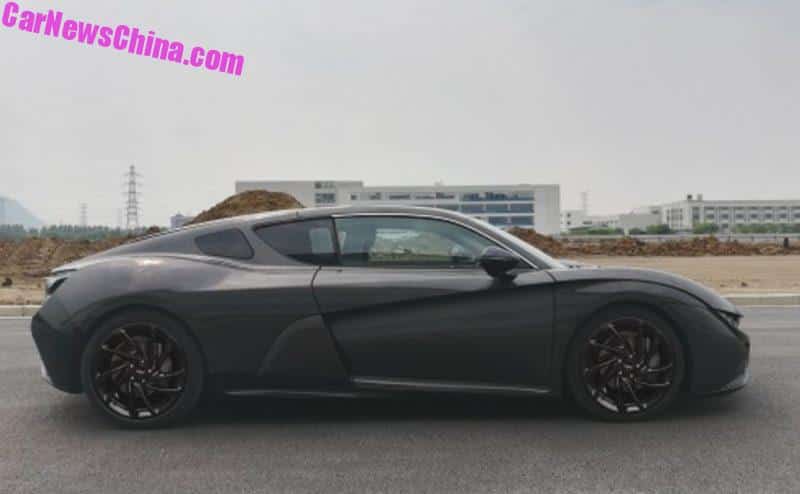 We also have the official specifications that the company has filed with the Chinese industry ministry: power comes from two electric motors, one over the front axle and one over the rear axle.
Each motor has an output of 188 hp, making for a total of 376 hp, and that is quite a bit less than the 428 hp that the company promised up until the Beijing Auto Show. Top speed is 200 km/h.
Size: 4634/2069/1253, and wheelbase is 2560. Curb weight is 1960 kilo.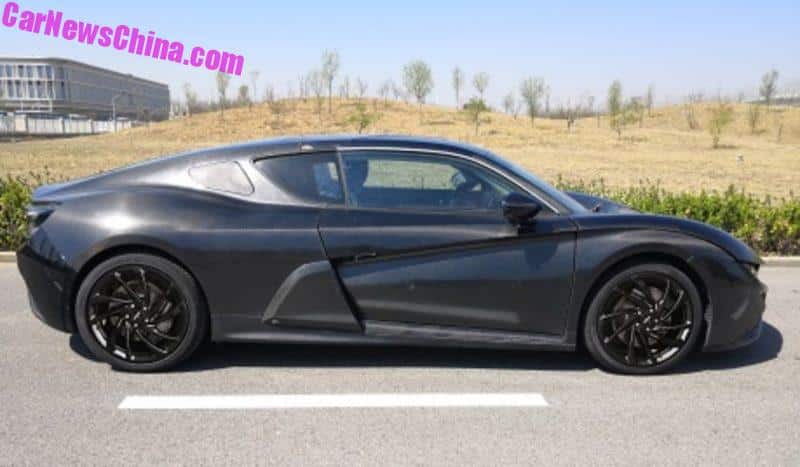 There are no other official specifications yet, so we have to do with what the company claimed earlier: 580 Nm torque, 0-100 in 4.6 seconds, range (NEDC) of 365 kilometers, and a battery of 60 kWh.
Price is yet unknown. Earlier on the company said it would cost around 750.000 yuan. New reports however indicate it will be closer to a million.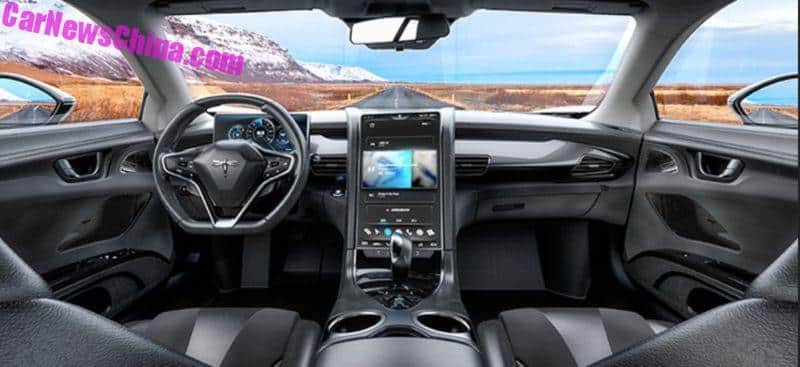 This is the interior of the production car. We see: a sporty steering wheel, a free-standing digital instrument panel, a 15.6 inch touch screen, and two exceptionally large cup holders.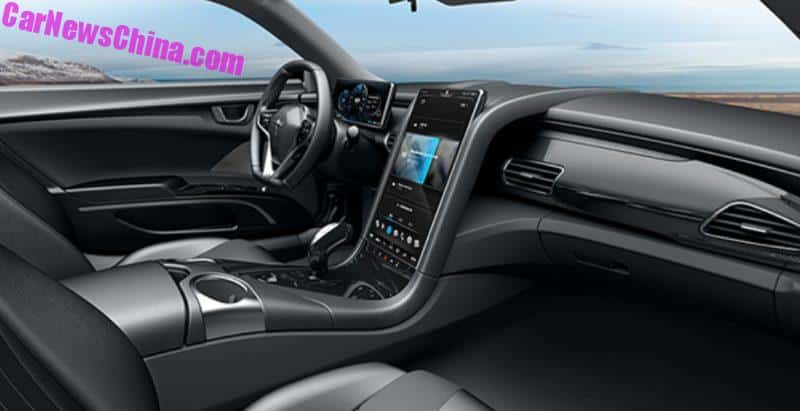 The lever for the drive selector is rather large as well. No trendy knobs for Qiantu!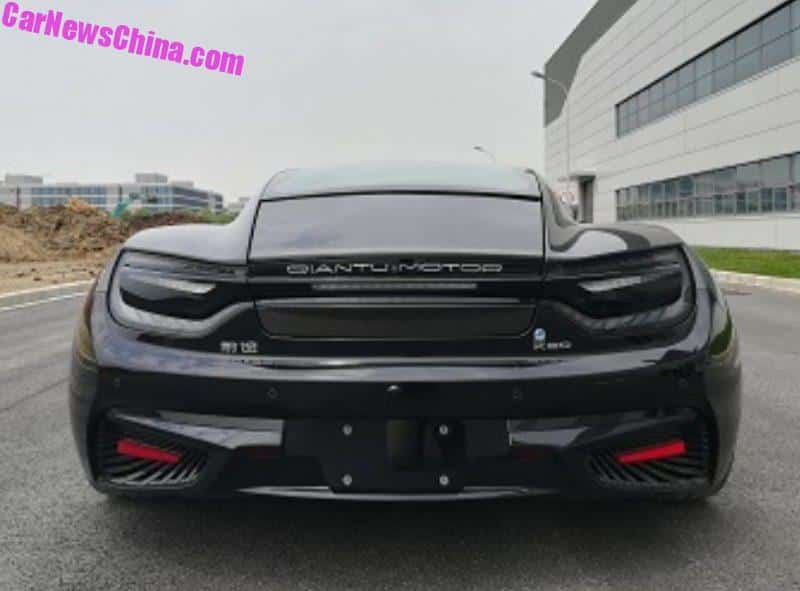 'Qiantu Motor' on the spoiler. The Qiantu name in Chinese on the left. The K50 badge on the right.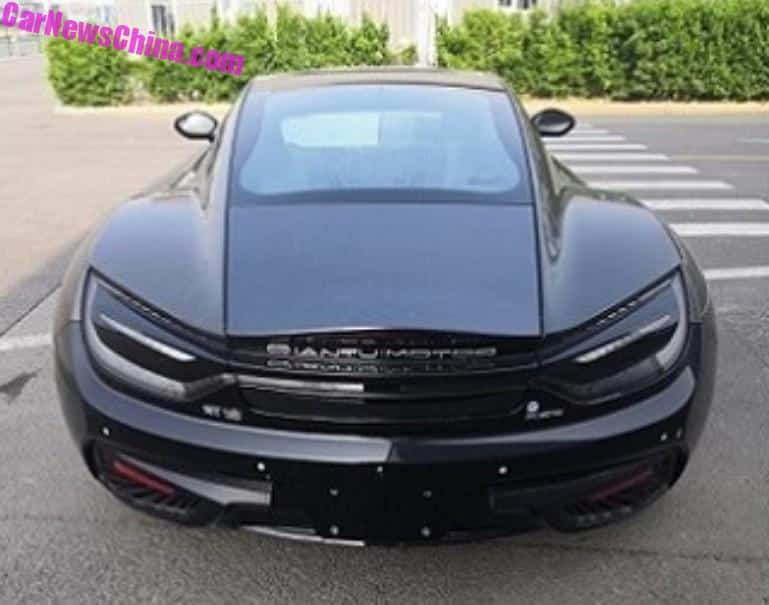 A very long rear deck.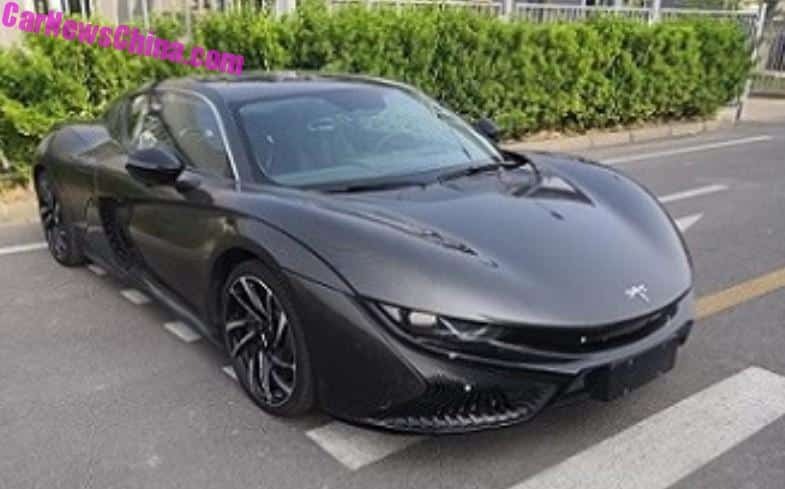 It is still a good looking car, but the original design dates back to 2014, and they haven't changed it a bit, bar for details like the lights and bumpers. I don't think it looks outdated, but a few more design updates would have done the K50 a lot of good.