Highlights Of The 2018 Beijing Auto Show Day 3 Part 2
Welcome to Part 2 of our coverage of Day 3 of the 2018 Beijing Auto Show. Starting with the Qiantu K50. Good news first: production has started, and it will be launched on the Chinese car market in July. It seems for real this time.
Qiantu had three examples on their booth, and another one in their almost-open dealership in Sanlitun, Beijing. The first car was a heavily dressed up with matte black paint, a red interior, and ultra cool wheels.
The second car was a very tasty blue example, and the third…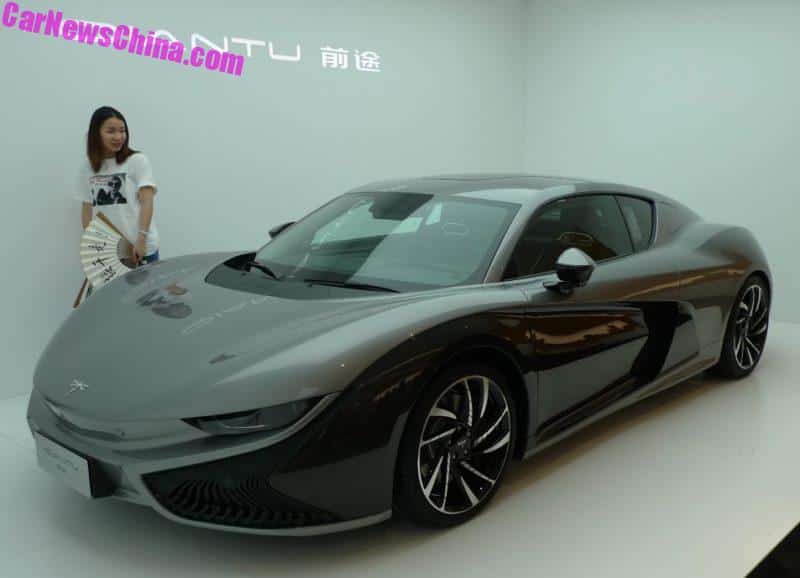 … a speedy gray-black one.
Qiantu says the K50 is powered by two electric motors, each with 214 hp and 290 Nm. These electric horses are good for a 200 km/h top speed and a 0-100 in 4.6 seconds. Range (NEDC) is 365 kilometers. Battery is 60 kWh.
Price is yet unknown. Earlier on the company said it would cost around 750.000 yuan. New reports however indicate it will be closer to a million.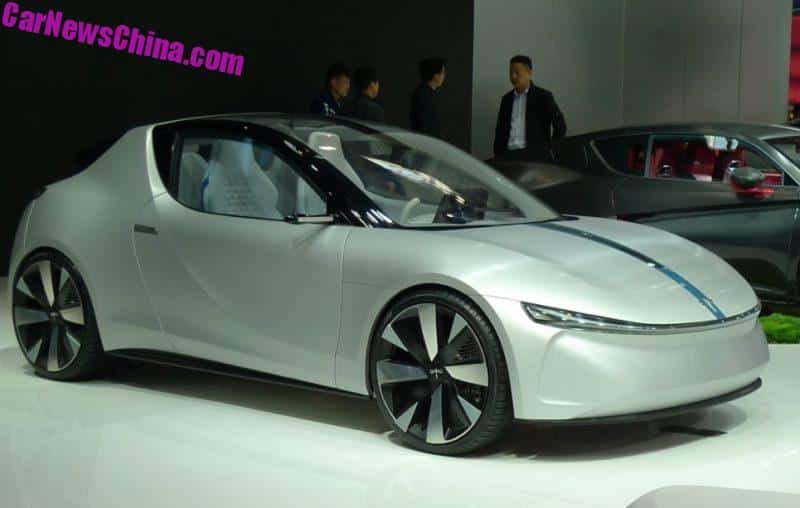 The K20 concept is a small electric sports car, especially designed for younger people, according to Qiantu. It has two motors, a 190 km/h top speed, and will do 0-100 in 6 seconds. No other specifications announced. It looks very cool, and I think a car like this will definitely sell.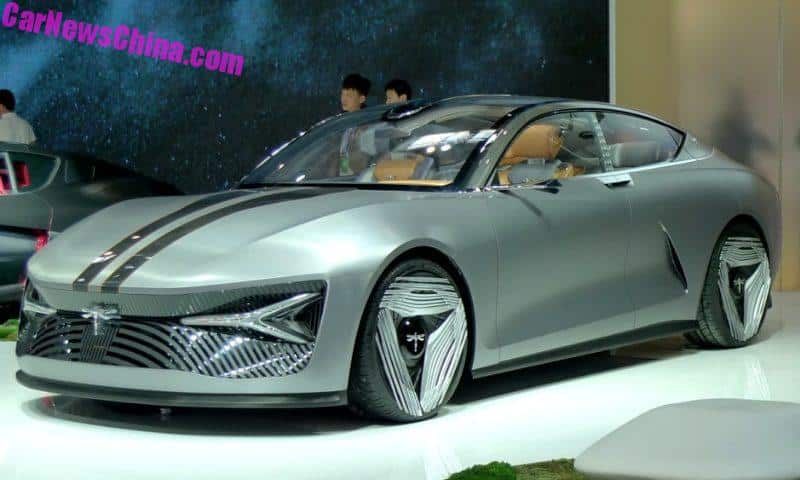 The Concept 1 is a sporty sedan, obviously aimed at the Tesla Model S. It uses the same electric power train as the K50. Think away the crazy wheels and it looks near-production ready. But whether it will indeed see production hasn't been confirmed yet.
The WEY RS7 is a concept previewing an extra wild variant of the WEY VV7. It looked great and very speedy. Sadly, it didn't have more power. WEY said it had 230 hp and 320 Nm, which is the same as the standard car. Come on, it should be possible to get a few more horses from that engine..?
And let's not forget that WEY is already selling a sporty variant called the VV7s. The VV7s also has 230 horses, and is also looks racier than the standard car. Perhaps WEY could use a powerful hybrid power train for the RS7? No. Because: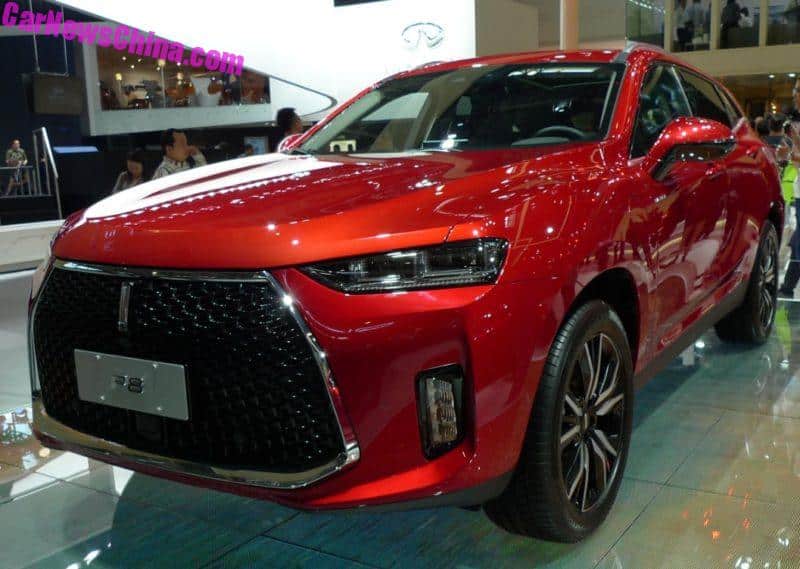 They already have the WEY P8, the PHEV version of the VV7. It is seriously powerful, with 340 horses and 524 Nm. It has just been launched on the market, price starts at 260.000 yuan.
WEY claims a 0-100 in 6.5 seconds, a 50 kilometer all-electric range, a 600 kilometer combined range, and a fuel consumption of 2.3 liters per 100 kilometers. Gearbox is a 6-speed DCT.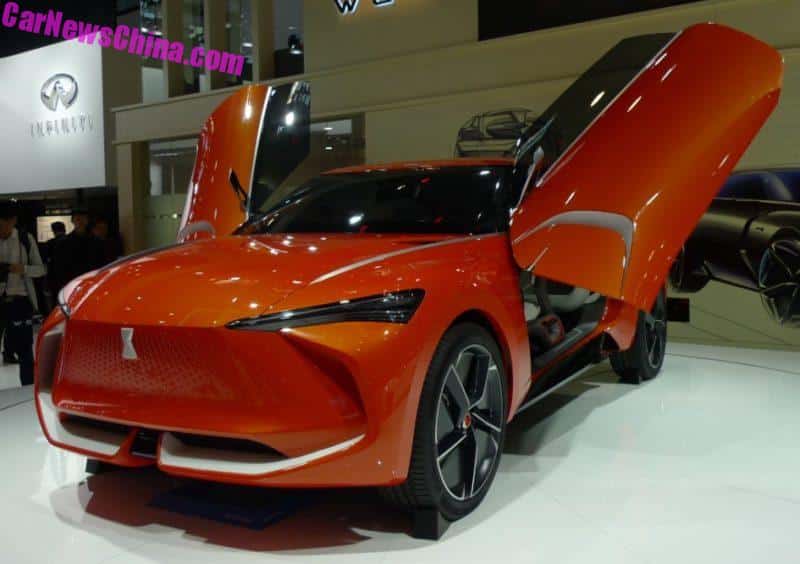 The WEY-X is a concept previewing a future full-electric crossover. It had the usual concept stuff like wireless charging, a trillion touch screens, Level 5 autonomy, and a 530 kilometer range. All nice, but more significant is the X-logo on the grille, totally different than the WEY logo. I wouldn't be surprised if this X will sire a new sub-series of sporty crossovers. We will keep a close eye on this WEY X situation…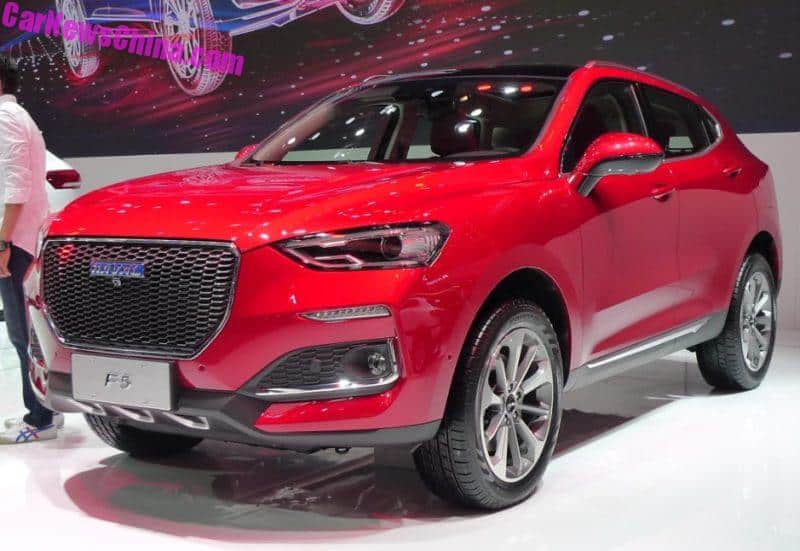 Haval had only one new car, which must be an all-time low record. Usually they have at least five. The F5 is the Haval version of the WEY VV5. And yes, that is as weird as it sounds. First Great wall launches WEY, a premium SUV brand. Then they launch the same cars at Haval. The F5 gets the same engines as the VV5 too; a 169 hp 1.5 turbo and a 197 hp 2.0 turbo.
VV5: 4462/1857/1638, wheelbase 2680.
F5: 4470/1857/1638, wheelbase 2680.
Why? Because Great Wall; that's why.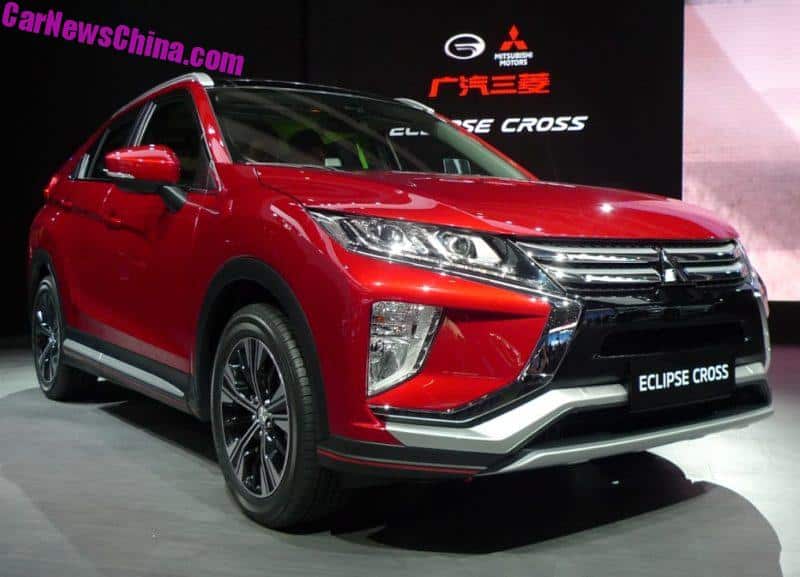 Mitsubishi showed the China-spec variant of the Eclipse Cross, looking less bloated than the sports car. It is made in China by Guangzhou-Mitsubishi.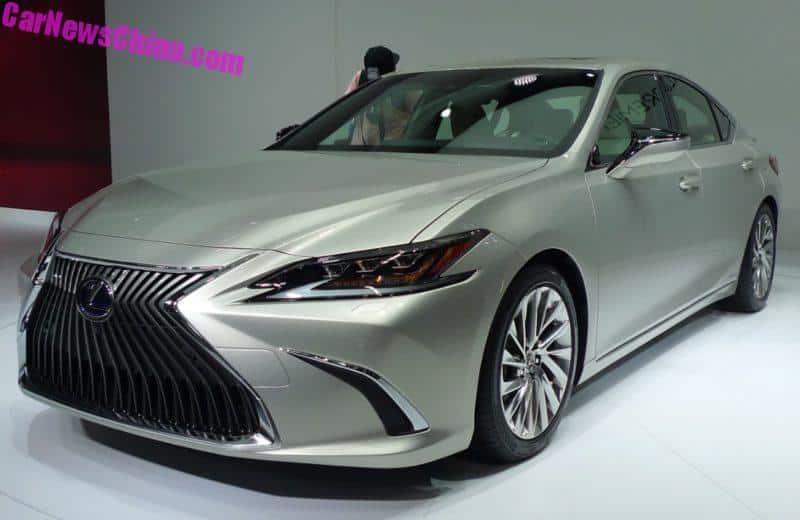 Lexus had the new ES on show, in hybrid and petrol forms. The crazy Lexus grille is growing on me, it looks brilliant on this car. The LS will be imported into China, launch is scheduled for Q3.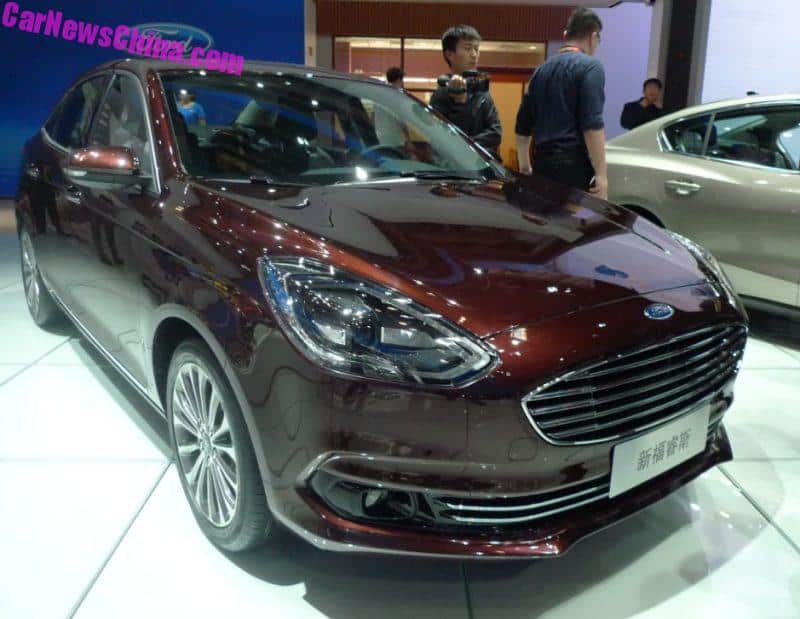 Quick stop at Ford for the facelifted Escort. The Escort name is still alive in China, used on a small sedan based on the second (!) generation Ford Focus sedan. It is cheap and sells very well. The facelift includes a new grille and giant new lights.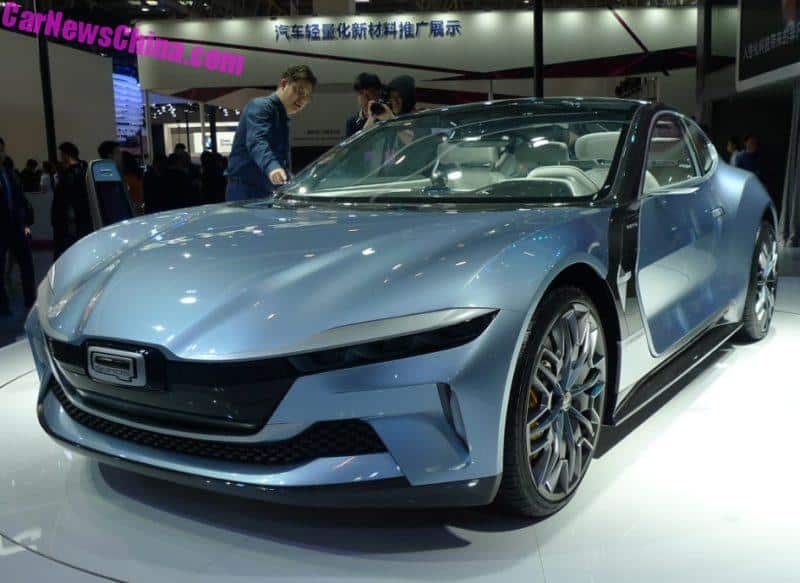 Qoros is in trouble. The largest shareholder is Chery and they don't really know what to do with it. They Chery brand is moving upmarket, and the new Exeed line goes up even further. Where does that leave Qoros? Nobody knows and there hasn't been any significant investment for years, so the cars are hopelessly outdated. It also seems that the Tiggo-based Model Young won't see production after all.
The Qoros Mile 1 however looks the business, a cool electric sports car concept with a long bonnet. It had wireless charging and a range of 700 kilometers. Sadly, the change we will ever see it on the market is exactly zero.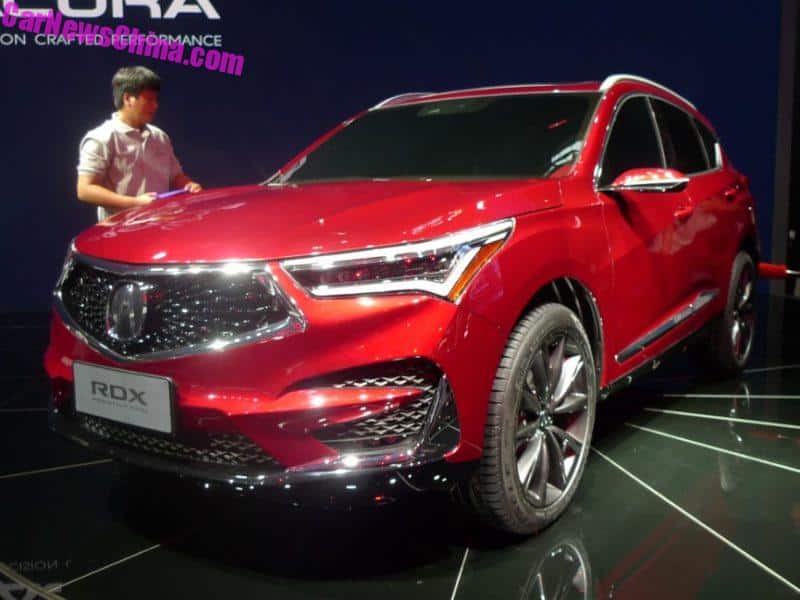 Acura had some new metal. The RDX Prototype is nothing more than the China-made version of the Acura RDX SUV. IT will be made by Guangzhou-Honda, with production scheduled to start later this year. It is the third China-made Acura after TX-L and the…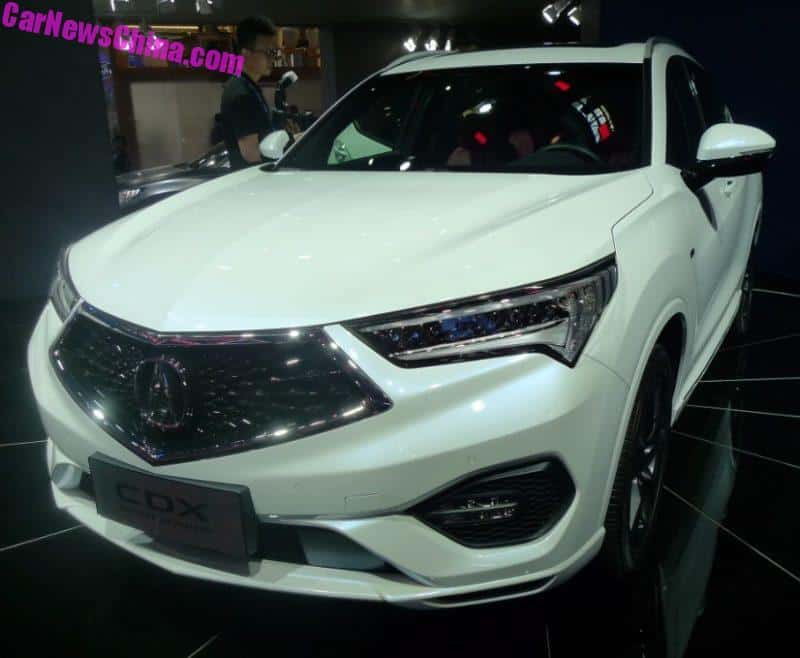 … China-only CDX. It received a small facelift and there is anew 'Sport Hybrid' variant, powered by the same hybrid system and the Honda Accord Sport Hybrid we saw earlier on; an old-school 2.0 mated to an electric motor. Total output is 215 hp and fuel consumption is 5 liter per 100 kilometers. It is not a PHEV, but a HEV.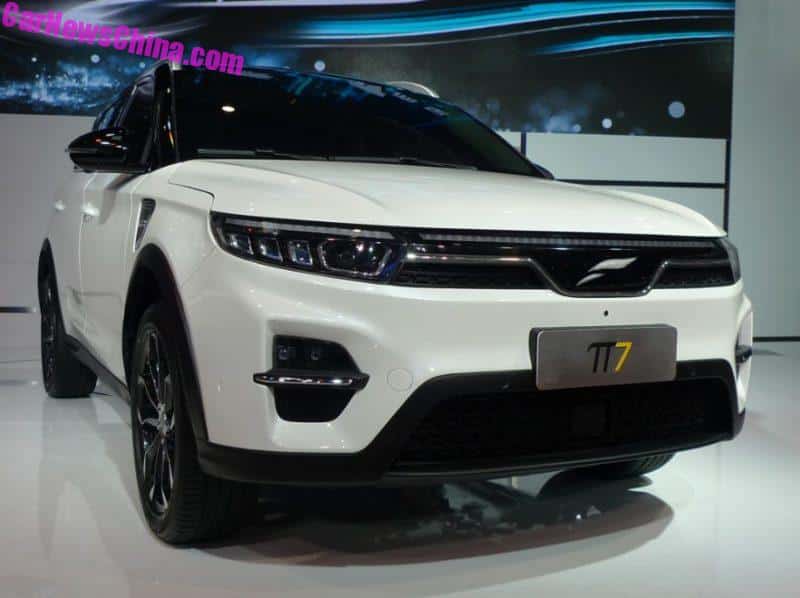 Yudo is working hard to expand their electric SUV lineup. The Pi 1 and Pi 3 have since launched on the Chinese market, they will be followed by the Pi 5 and Pi 7. And the latter was shown in concept form on the show, the production car will launch in 2019. Yudo says it will have a range of 400 kilometers and do 0-100 in nine seconds.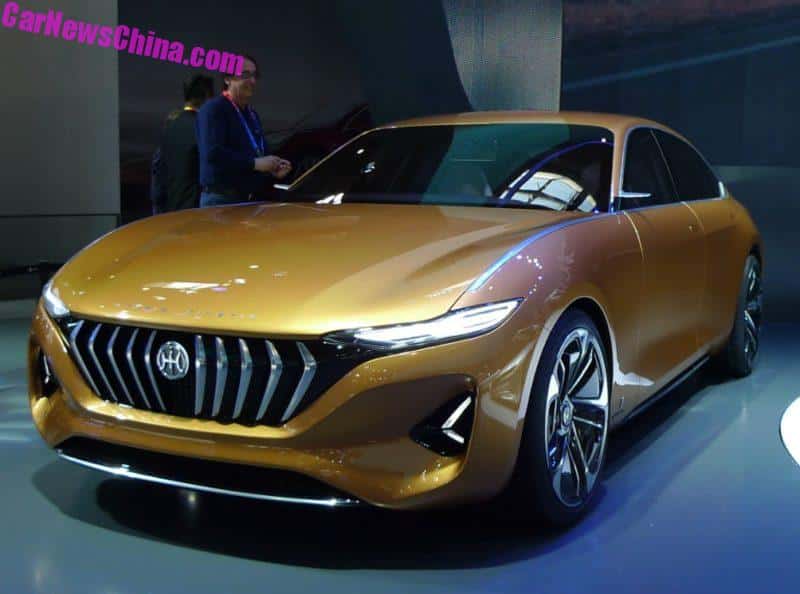 Hybrid Kinetic had two new electric concept cars on show, the H500 sedan and the K30 SUV. The two new concepts bring the total Hybrid Kinetic concept car tally to six, after the H600 sedan, the K550 and K750 SUVs, and the GT sedan coupe.
The Hybrid Kinetic brand is owned by a Hong Kong based company called Hybrid Kinetic Group. The cars are developed and designed by Pininfarina. Production of the first cars is set to start in 2020.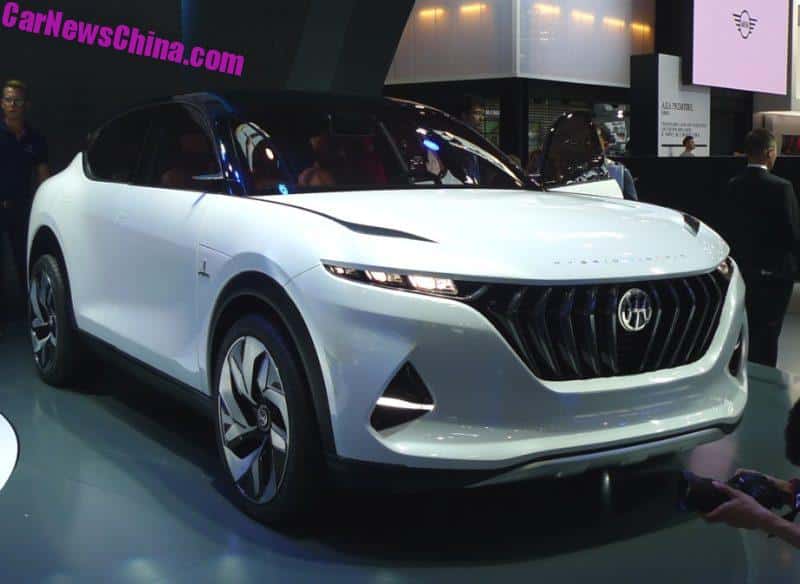 The H500 sedan and K350 SUV use the same electric power train, good for 403 horses. The sedan sprints in 4.5 second to one hundred, and it has a 1000 kilometer range. The SUV does the sprint in 4.7 seconds and has a 250 km/h top speed. They are good looking cars, let's hope the company succeeds in bringing them to the market.
More highlights soon!