The beautiful CH Auto Event Concept debuted on the 2014 Beijing Auto Show. CH Auto is a famous Chinese design studio based in the capital Beijing. In 2010 they surprised with the CH Auto Aculeus and in 2012 they launched the electric CH Auto Lithia.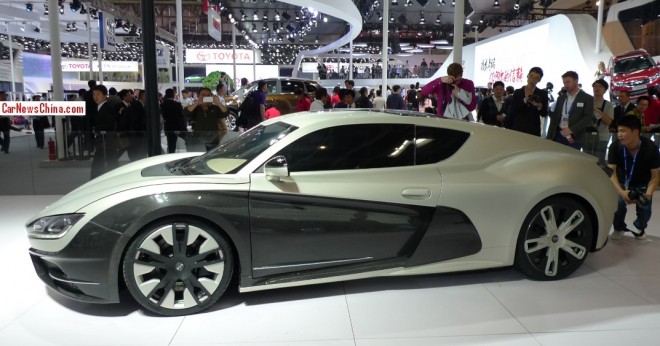 Wheels differ for extra emphasis on the powerful front-forward stance. The Event is a full-electric supercar, powered by an electric motor with an output of 400hp and 650nm, sending power to the rear wheels. Top speed is limited to 200 kilometers per hour and o-100 is gone in five seconds. Range is 200 kilometer. Juice comes from a 41.1kWh lithium battery. Charging takes only six hours on 220V. Curb weight is 1685 kilo.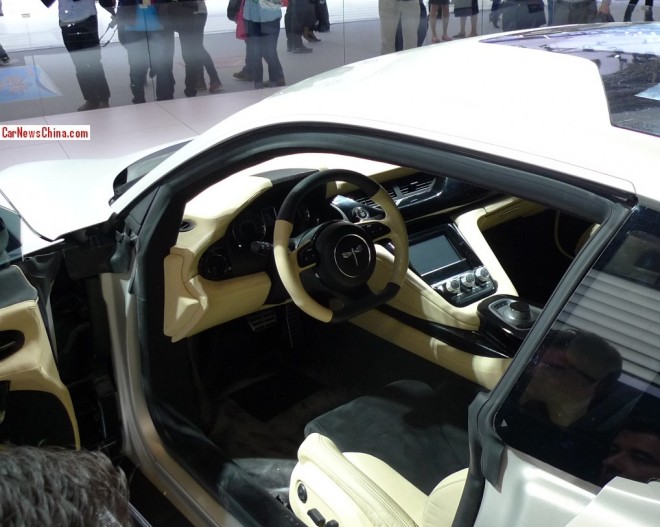 Flat-bottomed steering wheel for sporty. The Event is a fully functional vehicle and designed to showcase the abilities of CH Auto. Chances for production thus are sadly very small.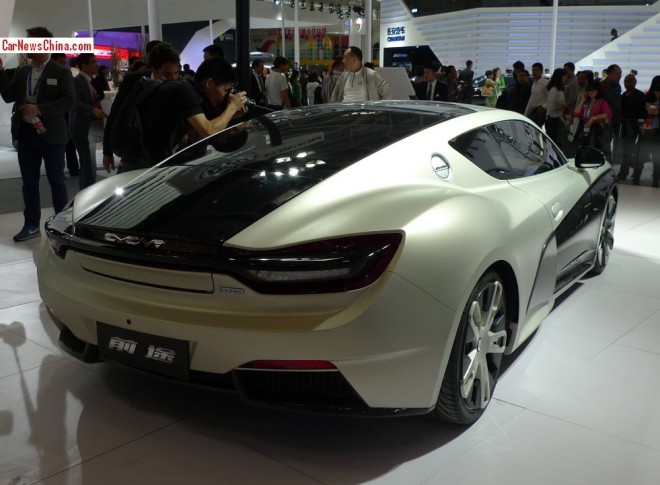 Darkened window morphing seamlessly into black rear deck.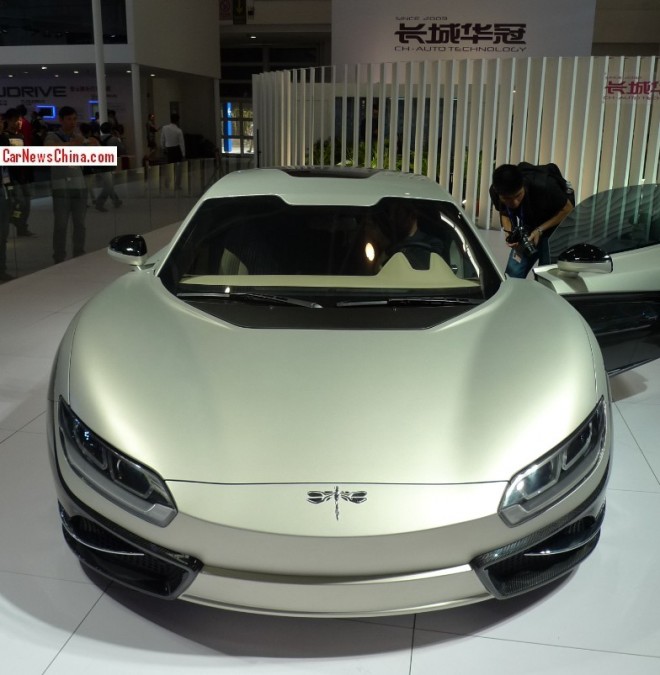 If all electric cars looked as good as this Event people might actually start buying some.
---