You can buy Aiways U5 in 7 European countries.
The media were recently flooded with information about Chinese EV startups entering Europe. Xpeng delivered the first batch of 100 SUV G3 to Norway last year and another 100 in February. Next was Nio. They also chose Norway as their first destination. Deliveries of their 7 seater SUV ES8 will start in September this year. Nio declared no sales targets. Last was BYD who wants to deliver 1500 EVs to Norway by the end of the year.
Aiways U5 being shipped to France.
Even with 2500 EU deliveries, Aiways manage to keep hidden from wider media attention. They started selling their very first car, the U5, in China in December 2019. In May 2020, they got the EU homologation of their U5 model and shipped the first 500 pcs to Europe. A year later, Aiways claims the total number of exported vehicles is 2500. Not to be confused by their stats magic – it's not a number per 2020, but a result per the last 12 months. Still pretty stunning, comparing with any other Chinese EV startup.
Almost half of the deliveries happened in Q1 when Aiways shipped 1056 vehicles overseas.  Aiways stated their goal per 2021 is to export 10 thousand vehicles.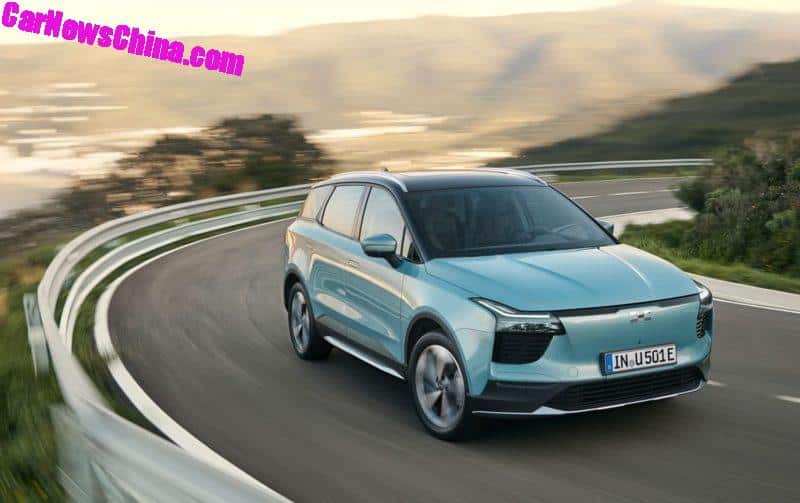 Aiways also claim they are the first Chinese EV manufacturer who obtained EU certification for large-scale exports of passenger cars. They are also the only Chinese EV startup you can find in Euro NCAP rating, though three stars for U5 are not that impressive. Nio ES8 reportedly took Euro NCAP with a perfect rating, but they are not mentioned on the Euro NCAP website for some reason. Edit: They took only C-NCAP, the Chinese version of a car safety assessment program, but with Euro specification standards. I would be much happier to see them taking a proper Euro NCAP.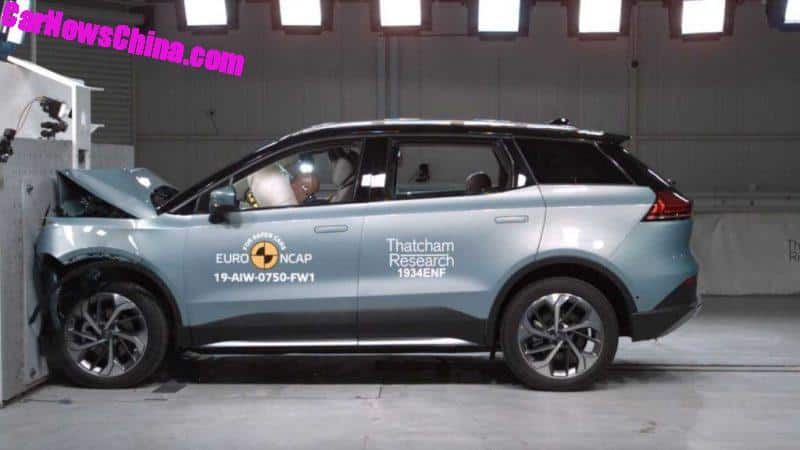 What I love about Aiways is their 'punk' style. Where Nio, Xpeng, and even BYD are extremely cautious, choosing their first European destination very carefully and safely (Norway, of course), selling just a small testing batch of cars and then observing, learning, and enhancing its service and aftersales operations, Aiways just jumped in and starts selling in Germany, France, Denmark, Belgium, Netherland,.. pushing their sales to thousands. Not slowing down, Aiways officially claimed they want to expand its market in eastern, northern, and southern Europe this year.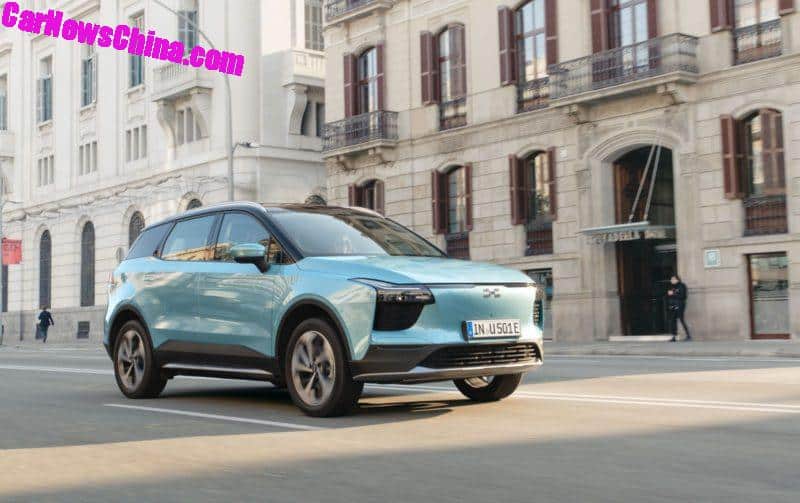 Yes, it will probably bring lots of difficulties soon, but this courageous strategy – Move fast and solve problems only when they come – might prove successful. I'm very sure many eyes at Nio and Xpeng are observing Aiways, ready to learn. We can already see their sales strategy is a bit puzzled. They officially claimed their EU expansion would rely only on modern direct customer sales, but for example, in Belgium, they announced their exclusive sale partner Cardoen, a dealer established in 1949.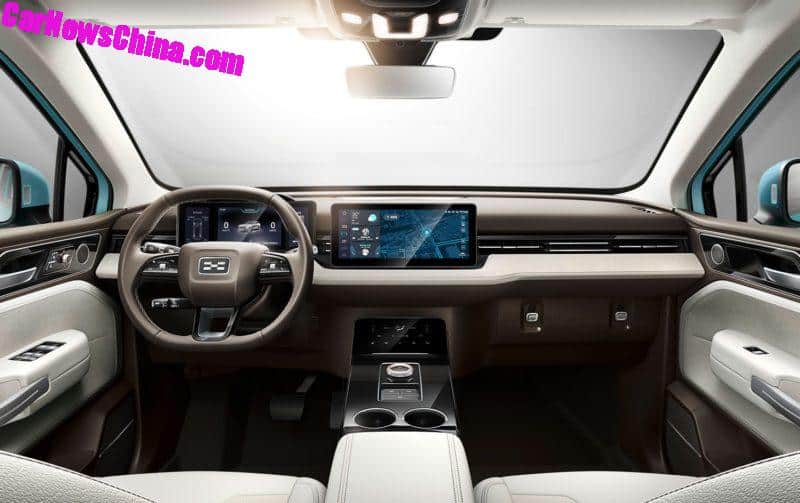 As Norway is not a Union member, Aiways is the first Chinese EV startup selling cars in the EU. Aiways also exported part of their production to Israel, but they didn't disclose exact numbers.
Their U5 model is a mid-size SUV with 150kW power, 310 Nm, and a battery 63kWh which provides an NEDC range of 503km. It's equipped with AI-Pilot intelligent driving system, and the price is 200 000 yuan (31 000 USD).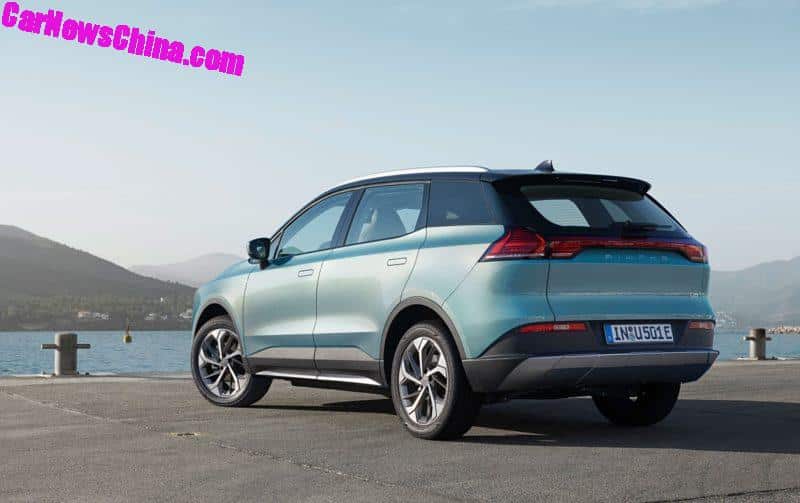 Last month Aiways announced its new model, U6, will start mass production with first deliveries at the beginning of 2022. The design team behind U6 was led by a true legend – Ken Okuyama – a Japanese automotive designer who supervised the creation of Ferrari Enzo, Porsche 911, or Maserati Quattroporte. We really like its interior. U6 will also export to Europe.
Last month Aiways got investment from Tesla battery supplier CATL. Earlier, they received a 1.2 billion yuan (190 million USD) investment from tech giant Tencent. Their other investor is Didi Chuxing. Aiways also runs its own ride-hailing business called Winways. Last week, they started trial operations of its battery swap stations as they received orders for 600 U5 with swappable batteries for the ride-hailing industry. Yicai Global recently reported Aiways wants to go public this year at the Shanghai STAR stock exchange.
In China, Aiways aims at young folks, their car showcase can't miss any single music festival, and their marketing materials are full of "young hearted design." and "full of fun" slogans. Let's see how this will work in Europe. We will closely watch Aiways adventure there. Hopefully, they will do better than in the Chinese market, where their sales struggle.