A few days ago, a Chinese News agency obtained a set of catalog images of various Dongfeng Fengguang MINI EV models. From the pictures, it is clear it is the rebadged DFSK Sokon Candy we saw earlier. DFSK (Dongfeng Sokon Automobile) is not a very known brand as it focuses mainly on affordable commercial vehicles. That is probably the reason Dongfeng decided to launch Candy under a more familiar Fengguang brand.
As another micro electric vehicle market product, the new car will become its main competitor with Changan Benben E-Star. In the future, it will also rival Chery QQ Ice Cream and its namesake, the Wuling Hongguang MINI EV.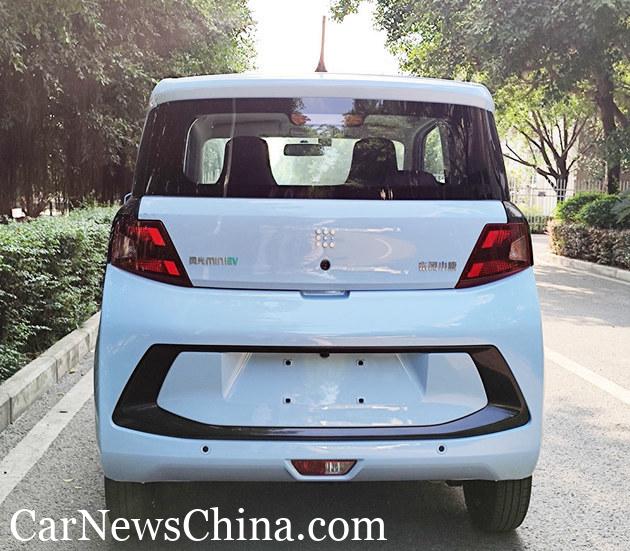 The appearance of the Dongfeng Fengguang MINI EV still maintains the miniature electric car's current "small square box" body style. The black trim sets off the center part of the headlight. It is worth noting that the new car adopts a new version of the logo and is expected to become an independent brand or car series in the future. The front charging port is located under the logo. In terms of body size, the new car's length, width, and height are 2,995 x 1,495 x 1,640mm and an ample wheelbase of 1,960mm. At the rear of the vehicle, the taillights and lower trim are all designed with polygonal shapes.
The power for the new car will be supplied by a drive motor manufactured by Shanghai Automotive Electric Drive Co., Ltd. It can produce a maximum power of 34 hp. It is worth mentioning that although the popularity of Wuling Hongguang MINI EV has allowed everyone to see the potential of the micro electric vehicle market, Dongfeng Fengguang also launched the "MINI EV" with the same name this time. Let us know what you think of the new EV!
Source: MIIT