Spy shots showing the Wuling Hongguang MINI EV Cabrio testing on the road in China. It is amazing, and brilliant, that Wuling is actually going to build it. Convertible cars are in general not popular in China, and nobody has ever tried to sell a cheap convertible EV. But Wuling probably hopes the open-top version will appeal to young car buyers in big cities, many of which have seen their air quality improve a lot in recent years, making the city environment perhaps a bit more suitable for cabriolets.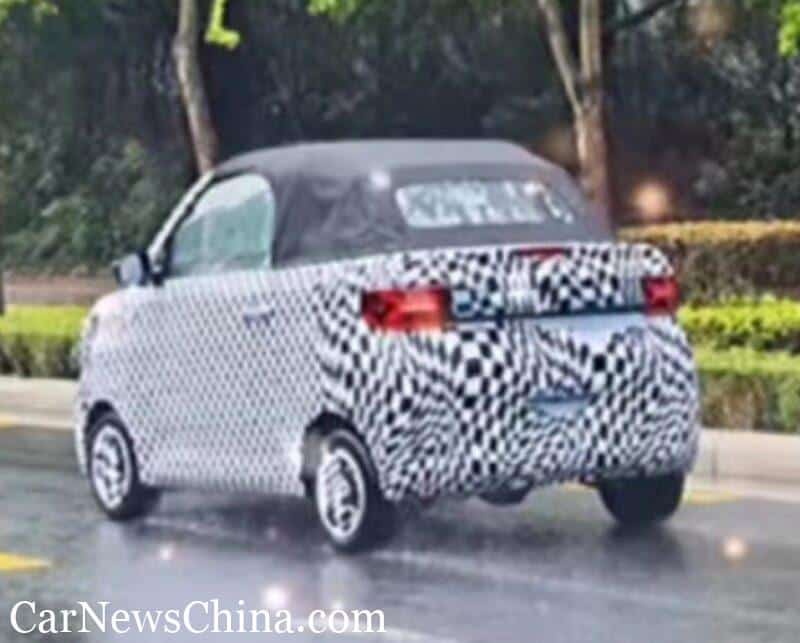 The Wuling Hongguang Cabrio is fitted with a folding soft top with a plastic rear window, a window that seems a little small. There B 'pillar' seems wide, so seeing outside with the top up will be a bit of a challenge. The cabrio will be a two-seat car, there is no space left for the small seats in the back.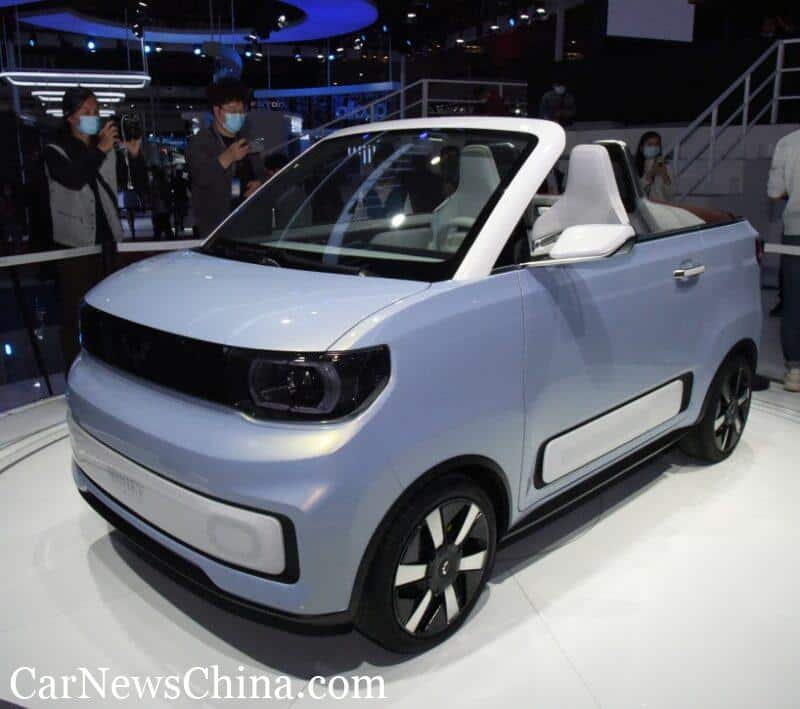 The convertible version of Wuling's super popular electric car debuted in concept form on the Shanghai Auto Show in April 2021. Compared to the hatchback, it has a different front design and a higher end look and feel. How much of that makes it to the production car is yet unknown. The wheel design of the concept car was new too. In a press release, Wuling said the following about the wheels: "The addition of six-spoke wheels will suit the preference of the younger hip generation."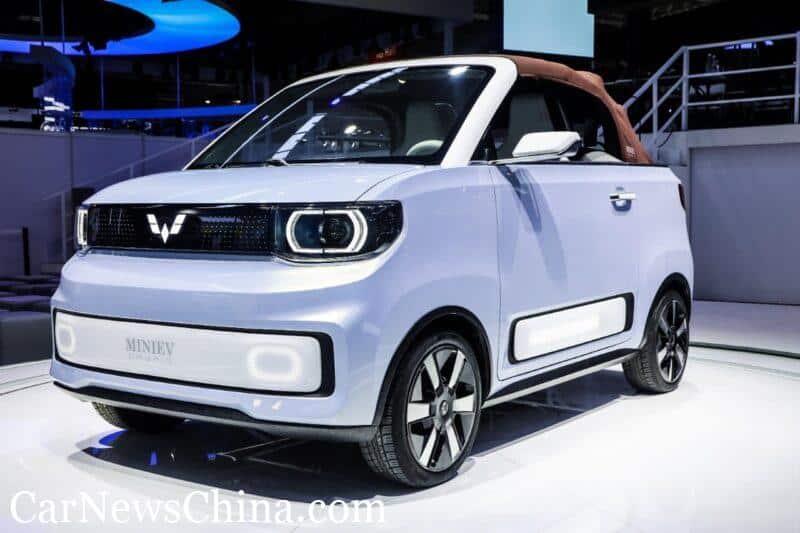 With the top on. The color of the top is "Sunset Red", and the color of the body is "Island Blue". We are seeing a new trend in China where Chinese car makers are fighting each other to come up with the best/oddest car color names. Many are inspired by nature, others by general hipness, some by food and drinks, and others by poetry. Therefore, from now on, I will always name the car colors in news articles about new cars. If they are cool enough for my tastes, that is. And I am very hip.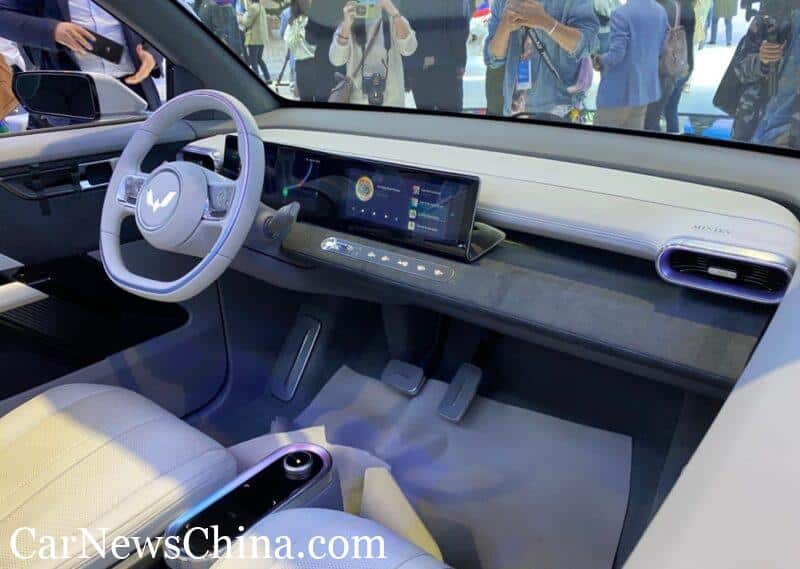 The interior of the concept was much more tech than the hatchback, with a twin 10-inch screen. This new screen will be used in the production Cabrio and in an upcoming high-end variant of the hatchback.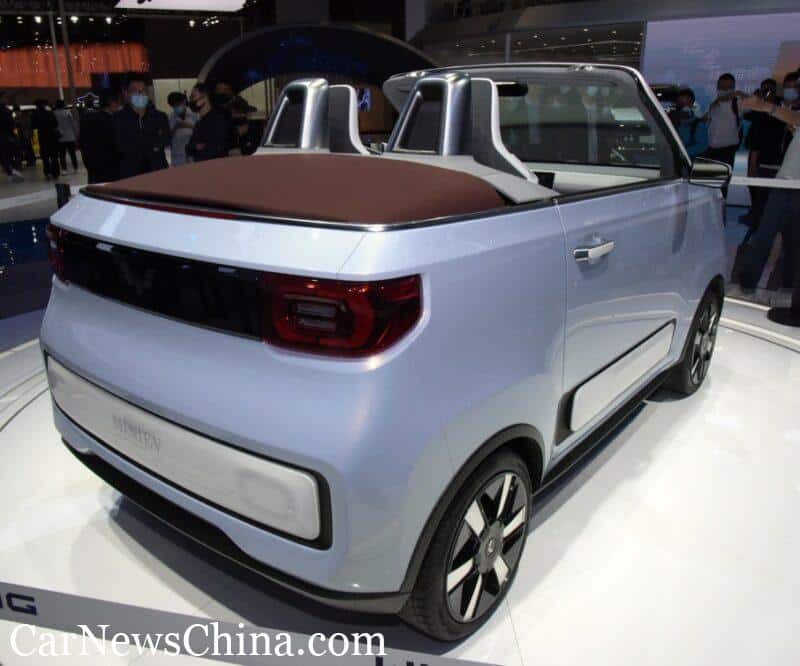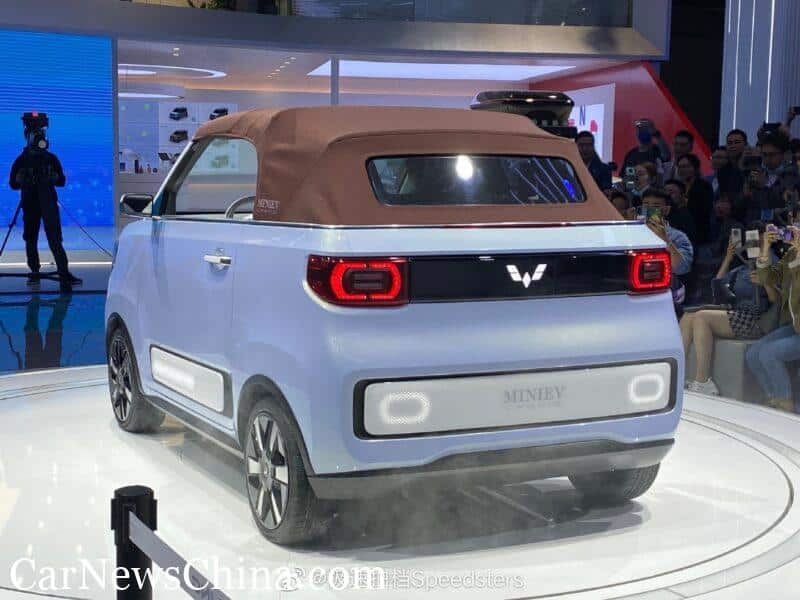 The words on the side of the top: MINI EV CABRIO.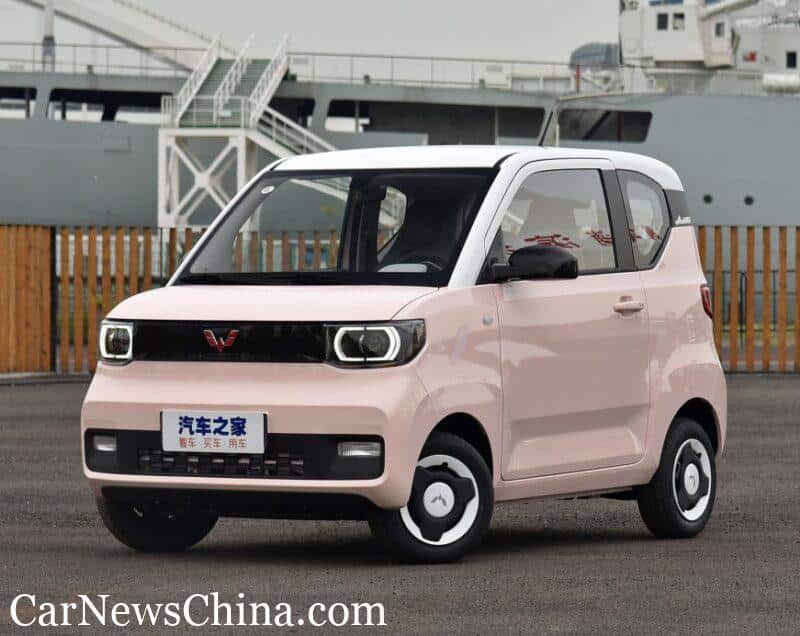 The Wuling Hongguang MINI EV hatchback. The car on the photo is the Macaron model, which is named after the French macaron cookies. The Hongguang MINI EV Macaron is available in three colors. There we go: Avocado Green, Lemon Yellow and White Peach Pink.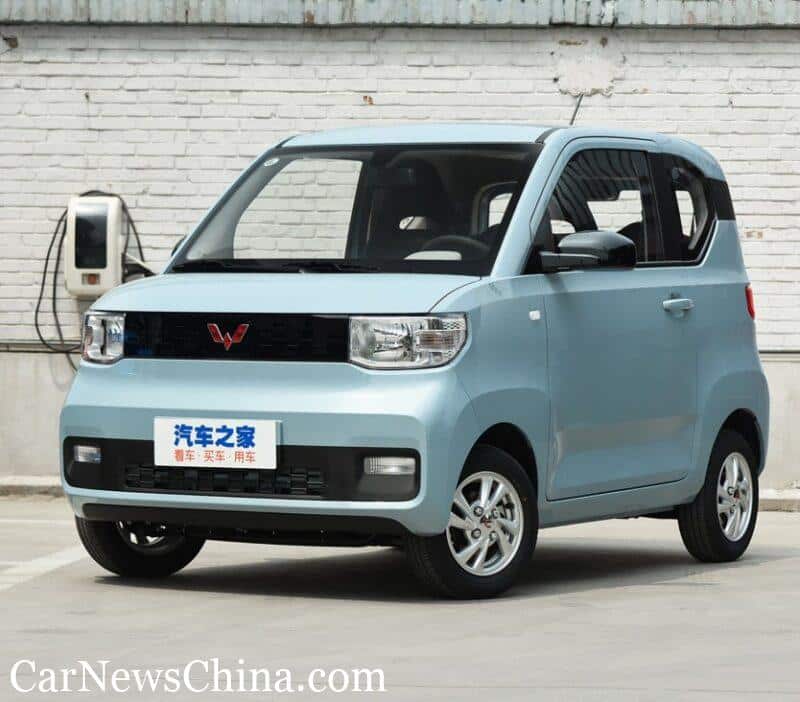 The base model. Car on pic painted in Starry Blue. Price starts at 37.600 yuan, whereas the top spec Macaron costs 43.600 ($5.850 – 6.770). The electric motor has 27 hp and 85 Nm. Range is 100 or 170 kilometers NEDC, depending on battery pack. The Cabrio will get the same power train.
Via: AutoHome.