The NIO ET7 is finally for real. The production version was unveiled on the eve of the 2021 Guangzhou Auto Show in China. NIO also announced pricing and colors. And, like so many times in the recent past, the specifications were updated once again.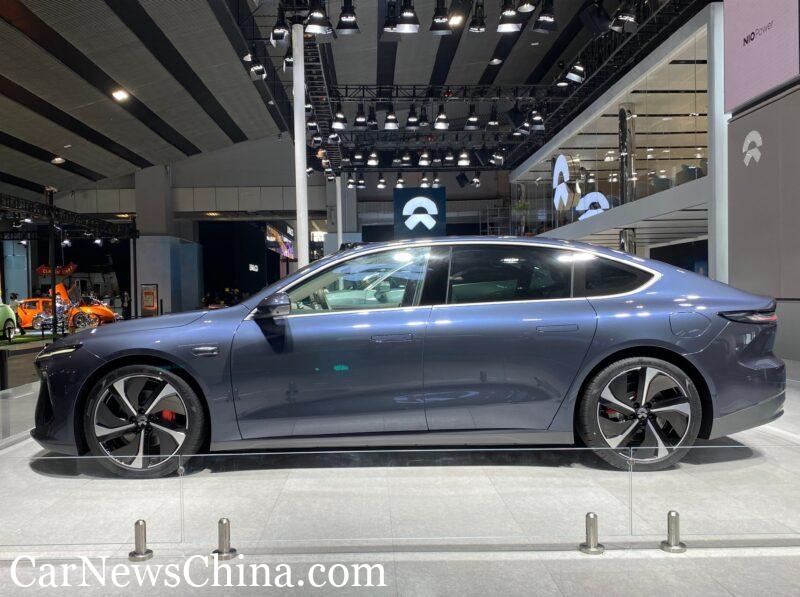 The NIO ET7 is a full electric sedan. It is the fourth NIO production car after the NIO ES8, the NIO ES6, and the NIO EC6. The NIO EP9 super car never went into production and only a few not-street legal cars were hand built for early investors in the company.
NIO still doesn't have its own factory. Like the other NIO's, the NIO ET7 is contract-manufactured by Jianghuai Automobile (JAC). NIO's current contract with JAC runs until 2024. In the mean time, NIO hopes to build its own factory, but recently we haven't heard much about that anymore, so perhaps they plan to stay with JAC for a bit longer.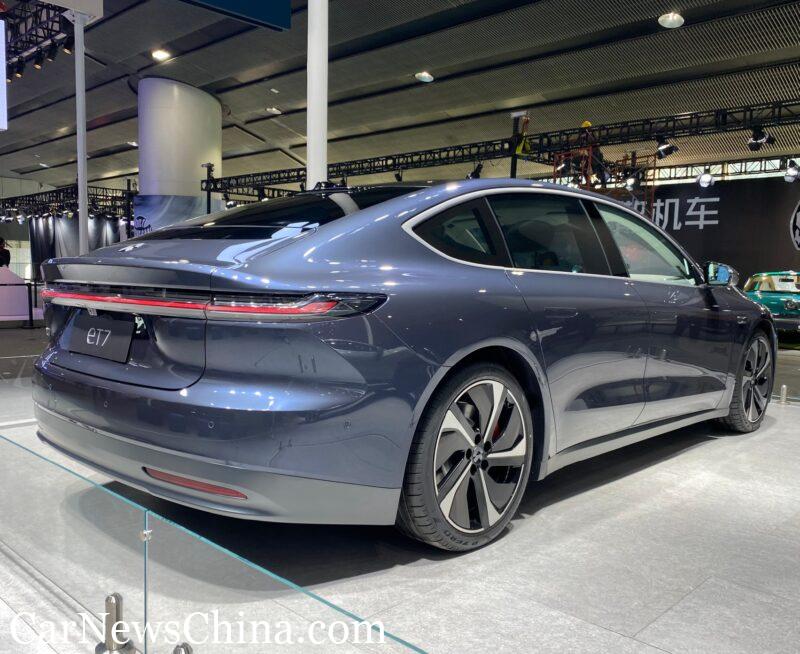 Design of the NIO ET7 is not a real surprise anymore, since it has been around for so long. But it is still a very pretty car with a clean and uncluttered design. Details like the integrated rear spoiler and the light bar look very good.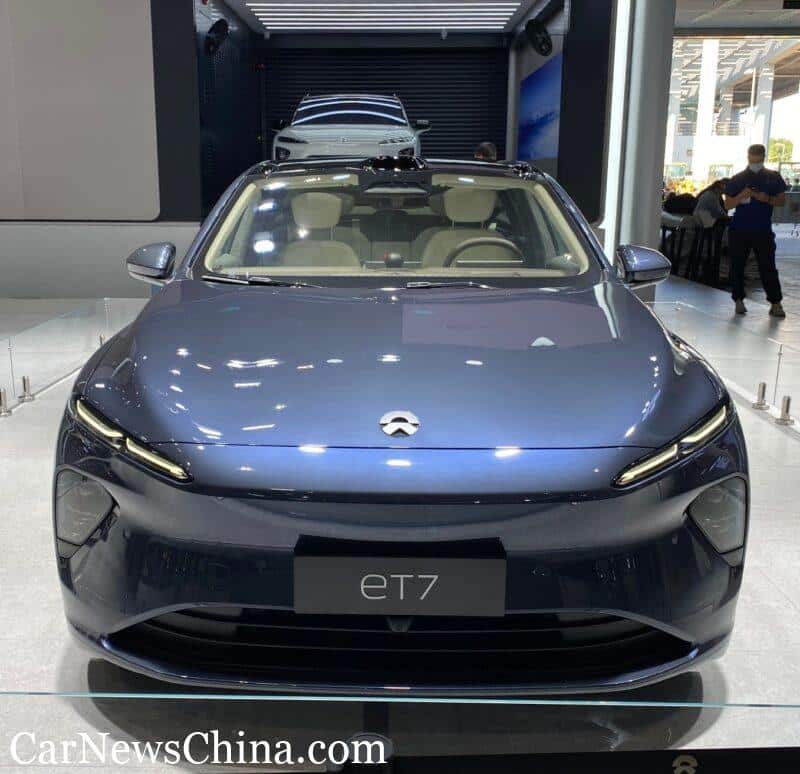 The new ET7 electric sedan has a ultra slippery body with a drag coefficient of 0.208 Cd. The power train consists of two electric motors. The motor at the front has 180 kW, the motor at the rear has 300 kW. Combined power output is 480 kW (652 hp) and 850 Nm.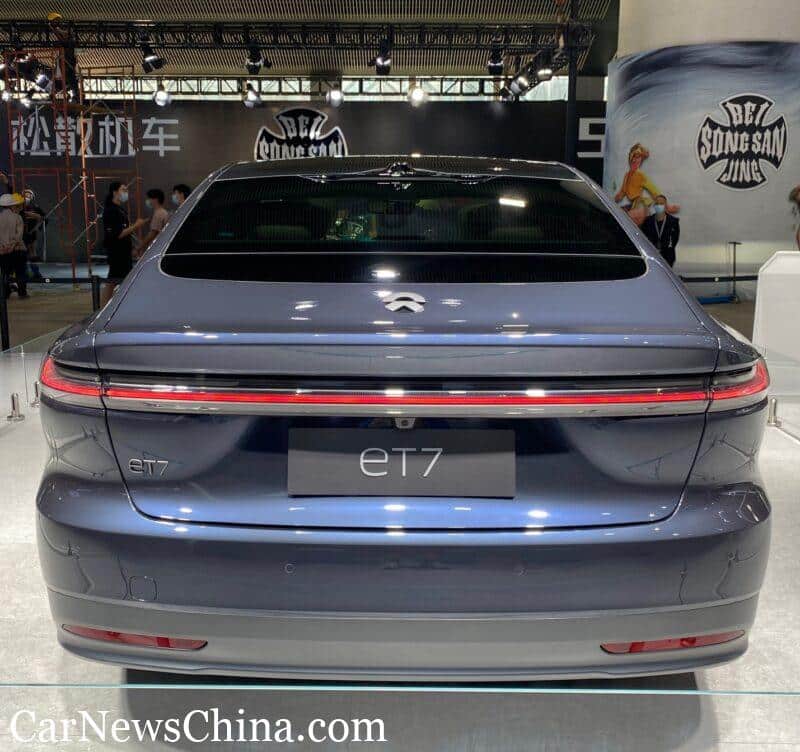 NIO offers three battery options for the ET7: Standard (75 kWh for 500 km NEDC), Long Life (100 kWh for 700 km NEDc), and Ultra Long Life (150 kWh for 1000 km NEDC).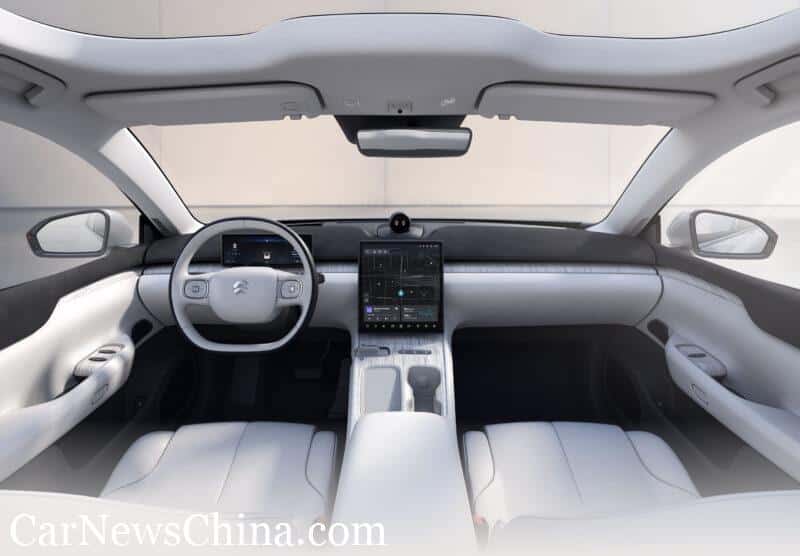 NIO didn't open the doors of the car on display yet, but it looks like this. Main features are a 10.2 inch digital instrument panel and a 12.8 inch touch screen with a digital assistant on top. It also has a HUD, a 4K driving recorder, a 5G wireless network, WiFi 6.0, Bluetooth 5.2, and 23-speaker sound system.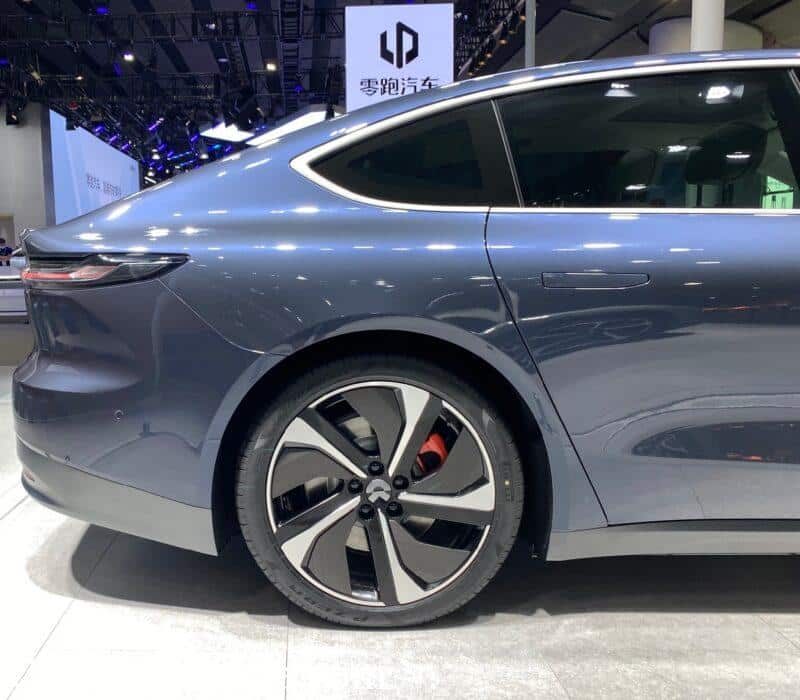 The NIO ET7 will get a impressive autonomous-driving package, with various sensors and cameras clearly visible above the front- and rear windows and on the front fenders. The sensor system is called Aquila Super Sensing, and NIO claims it features 33 sensing units including:
1 ultra-long-distance high-precision Lidar
11 8 million pixel high-definition cameras
Enhance the driver's perception 1
Millimeter wave radar 5
12 ultrasonic sensors
V2X Vehicle-Road Cooperative Sensing
2 sets of high-precision positioning units.
All this fancy stuff can do what's needed for these fancy things:
Forward Collision Warning (FCW)
Automatic emergency braking (AEB)
Vehicle Blind Spot Monitoring (BSD)
Lane Change Warning (LCA)
Side open door warning (SDO)
Rear car warning with brake (RCTA-B)
Front side vehicle warning with brake (FCTA-B)
Lane Departure Warning (LDW)
Road Keeping Assist (LKA)
Driver Emergency Assistance (EDA)
Emergency Lane Keeping (ELK)
Enhanced Driver Sensing System (ADMS)
Intelligent adaptive cruise (i-ACC)
Automatic far and near beam control (AHB)
Road Sign Recognition (TSR)
Dynamic environment simulation and display (ESD)
Vision Fusion Automatic Parking System (S-APA with Fusion)
Automatic parking for power station (PSAP)
Narrow Road Assist (SDIS)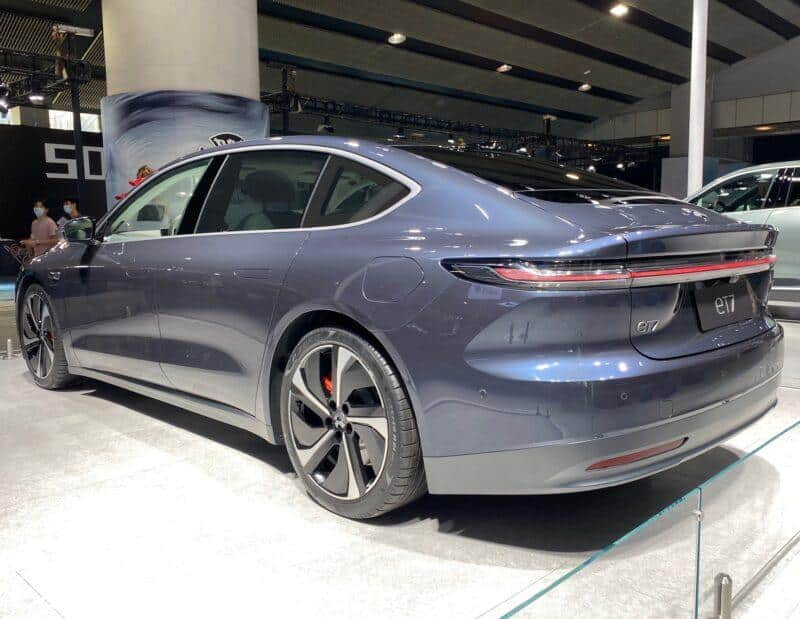 NIO also announced pricing for the new NIO ET7 electric sedan. Price of the base model with standard battery is 448.000 yuan ($70.150). The fully loaded First Edition version with the largest battery costs 526.000 yuan ($82.370). Pricing of the other variants will be announced soon, and I will update this article when I know more.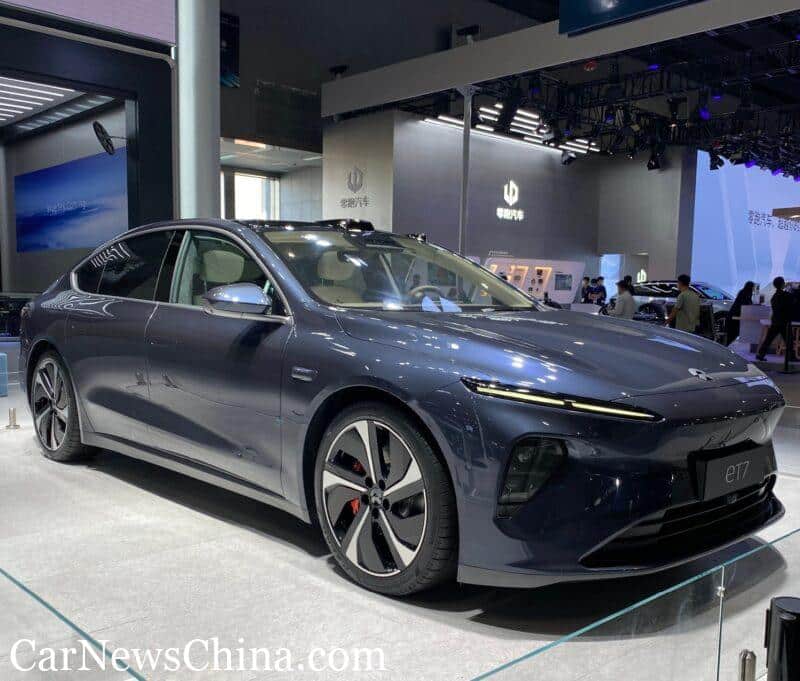 The NIO ET7 came late but the specs and tech are very up to date. It also is a beautiful car inside and out, although the screens seem a little small for 2022. NIO really needs the ET7 to be a success, so we will close follow its progress in roll-out and sales.