Lotus has applied for patents for their new all-electric Type 132 SUV. The patent images leaked, with a big thank you to the Australian Intellectual Property Office. This is the first Lotus SUV. Some folks don't like Lotus making crossovers instead of lightweight sporty cars. We don't mind – the Type 132 is an extremely sporty SUV with good aerodynamics and powerful electric motors.
Lotus story in China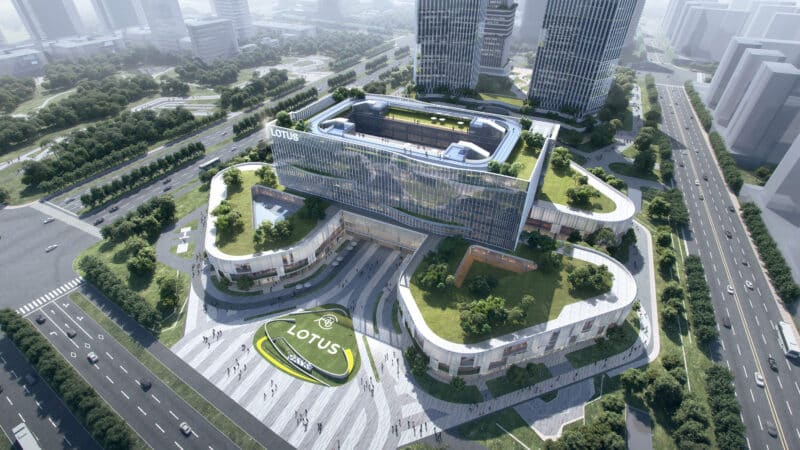 An iconic British sports car brand, Lotus, was acquired by Geely in June 2017, with a holding of 51% from Malaysia's DRB-HICOM Group. Then, Lotus Technology was founded by Geely in Wuhan in December 2020. It got powerful backup from experienced EV startup Nio, which invested an undisclosed amount through its investment arm Nio Capital.
The Lotus Tech will develop all the upcoming electric Lotus cars. The development of the last petrol-powered sports cars will remain in the UK. But after the current generation, there won't be any new ones. So, in the end, all actual development will be in China. Geely is already planning an IPO for Lotus Technology. They want Lotus brand to compete with Porsche.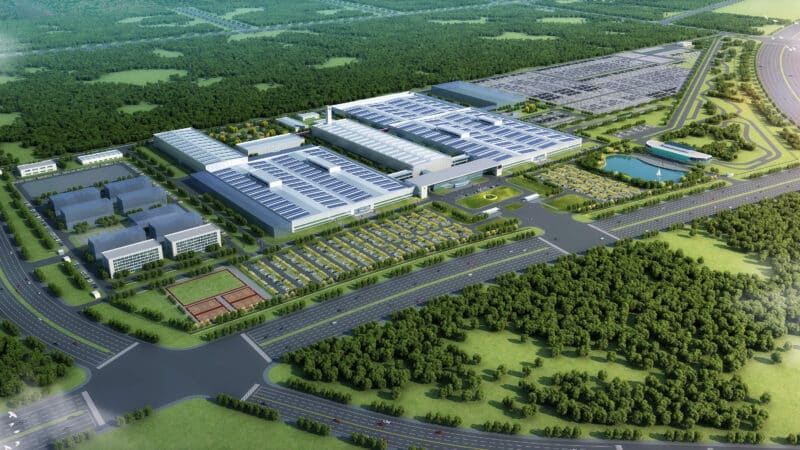 Lotus Tech Smart Factory started construction in 2020. The factory has 390 000 square meters, and Lotus completed the production line in 2020. After it is put into production, it will have an annual production capacity of 150,000 vehicles.
Lotus Type 132 Patent Images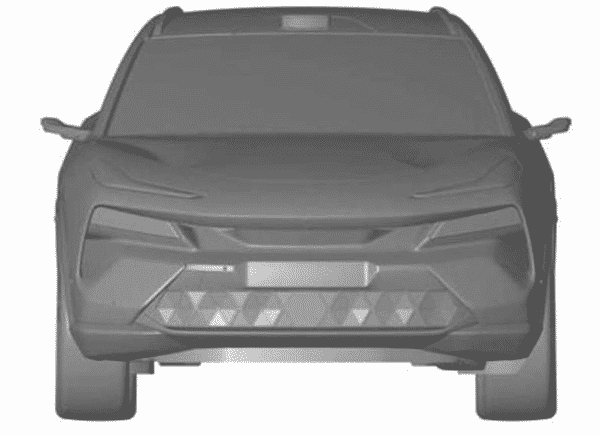 The design of this EV front end has a lot of sharp lines that create an extremely sporty look. Type 132 has got L-shaped running lights. As for the headlights, they are integrated deep into the front bumper, which has an aerodynamic pattern. Another exciting part of Lotus Type 132 design is an active grille that provides various aerodynamic options. This grille is in the lower part of this EV's front end. On the roof, there is a lidar.

The patent images from the side reveal that Lotus Type 132 has a coupe SUV body shape, which looks almost like the shooting brake. There are no side-view mirrors. Instead, we have got cameras, just like in the teaser images. The Chinese version of Lotus Type 132 will get simple mirrors. Also, we have to mention that the rear end of the Type 132 SUV looks a bit bulky. The doors of this EV have pop-out door handles. The charging port of this SUV sits in the front left fender. A new Lotus EV has large-sized wheels that stay in line with the ones presented in teasers.
The rear end of the Lotus Type 132 also has those aerodynamic shapes with lots of lines and angles. There is an embedded taillight unit that goes all the way through the trunk. There is also a split spoiler.
There are no patent images of the interior. But we know the Type 132 will get a screen that can be flipped, just like in Zeekr 001. It also will get a sporty steering wheel.
Lotus Type 132 Powertrain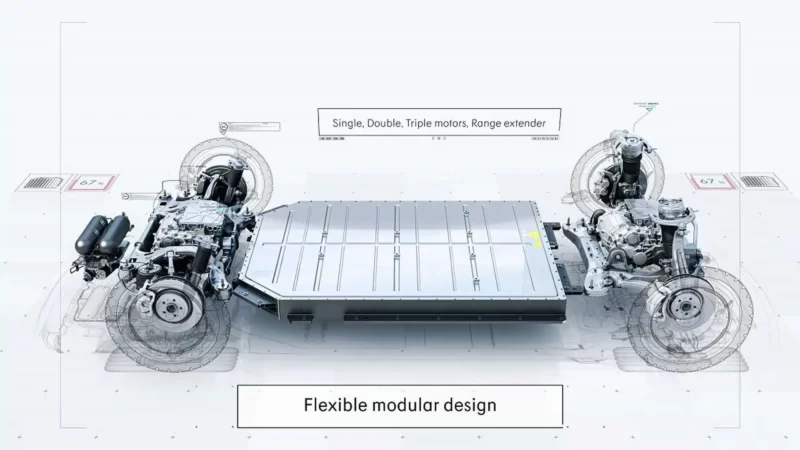 As previously revealed by Lotus executives, Type 132 will be based on the Geely SEA platform (The Sustainable Experience Architecture platform). It is available with a wheelbase range of 2998mm to 3100mm, a capacity of 90-120kWh battery, and it may offer a range of over 632km. The Type 132 will provide a peak power of 1000 hp. So it is the most powerful Lotus road car ever made. The aerodynamic design of this SUV offers a significant downforce of 110 kg on the front part and 80 kg on the rear. The Lotus Type 132 could accelerate from 0 to 100 km/h in 3 seconds.
The Lotus Type 132 will be officially unveiled on March 29, 2022.