Rising Auto unveiled the R7 EV SUV coupe at the Guangdong-Hong Kong-Macao Auto Show in China. Its main features are a swappable battery, 544 hp, and a 43-inch triple screen. According to Rising Auto, it will launch the R7 in H2 this year. So let's get acquainted with the Rising Auto R7.
What is Rising Auto?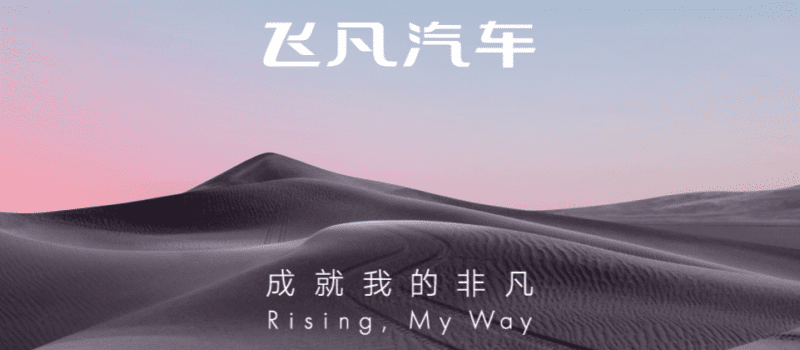 Rising Auto is a brand under SAIC, widely known by its Chinese name, 'Feifan' (飞凡). SAIC holds 95% of the shares, and the other 5% is distributed between Rising Auto employees. Before October 2021, its name was just 'R'. Moreover, Rising Auto's cars are still branded with the R logo. So this brand naming is curious and inconsistent.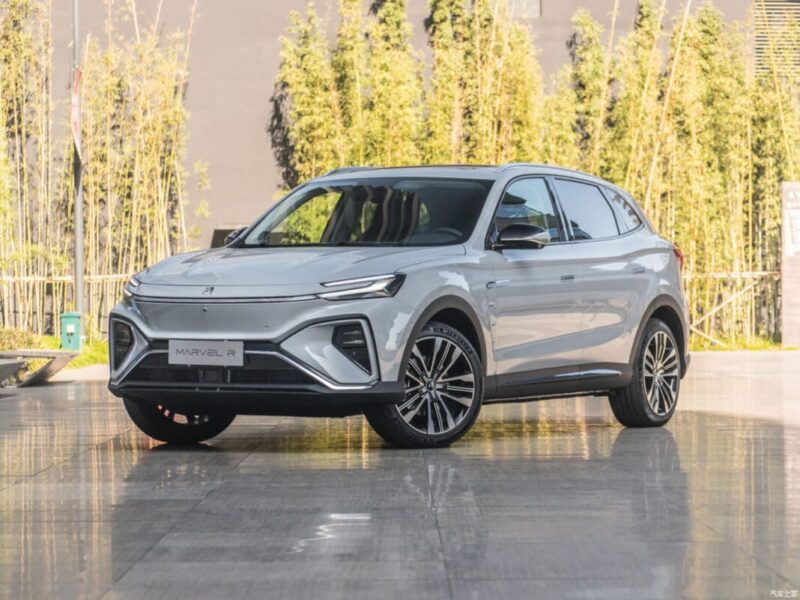 Rising Auto focuses on EVs with prices between 200,000-400,000 RMB (~30,000-60,000 USD). Its model line comprises two vehicles: the Marvel R electric SUV and the ER6 electric sedan. And now, Rising Auto has shown us a production version of the R7.
Rising Auto R7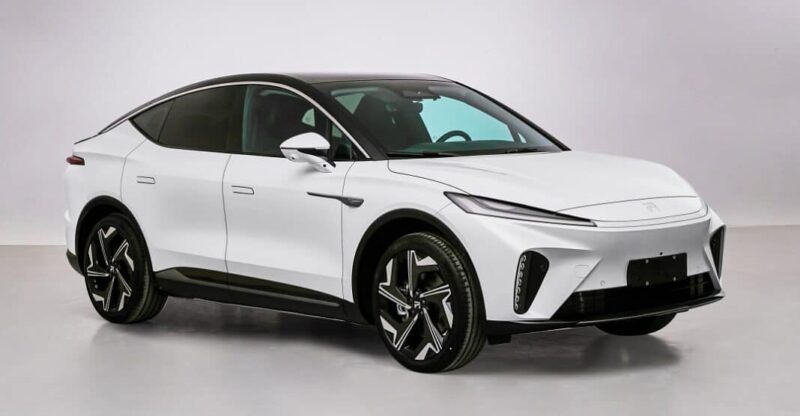 Previously, Chinese MIIT revealed the Rising Auto R7's specs. It is a D-SUV coupe with dimensions of 4900/1925/1655 mm and a wheelbase of 2950 mm. The top-trim level R7 has two electric motors with a combined power of 400 kW (544 hp) and 700 Nm. There is also an RWD version with 340 horses. The R7 also has a swappable ternary (NMC) battery on board (600 km range). In addition, there are versions without swappable batteries.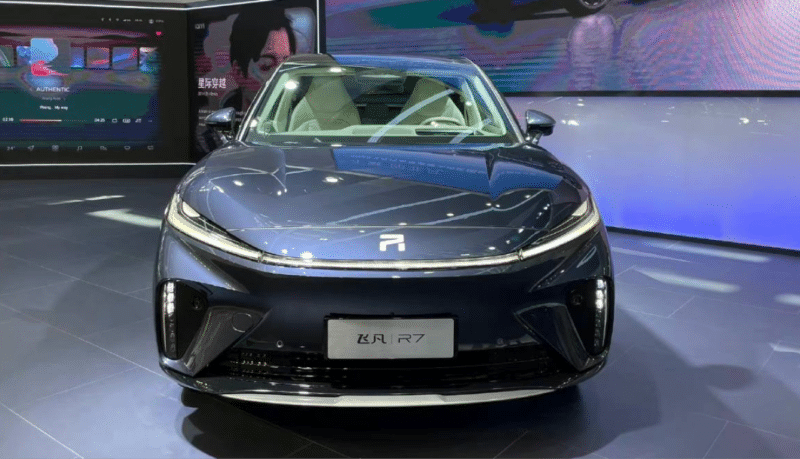 As we can see, the production R7 stays in line with official images and MIIT shots. It has an aerodynamic shape, pop-out door handles, and sharp headlights. In general, it has a very sporty look. Thanks to its coupe shape, the Rising Auto R7's drag coefficient is 0.238 Cd. It's an imposing number for any car, especially for an SUV. For comparison, the Audi e-tron's drag coefficient is 0.28 Cd.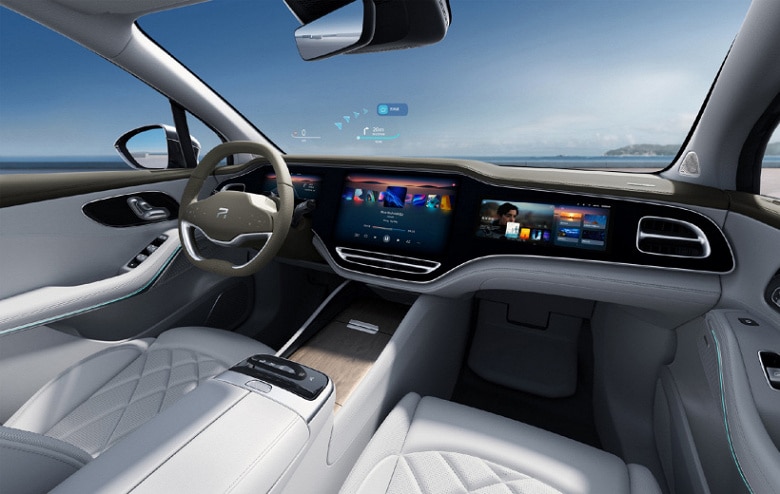 Previously Rising Auto shared the R7's interior images. In them, we have seen a giant 43-inch triple screen. In the live shots, we can see its interior didn't change. The main screen here has a diameter of 15.05 inches. The R7 will also get an AR-HUD system from Huawei with a large 70-inch display area.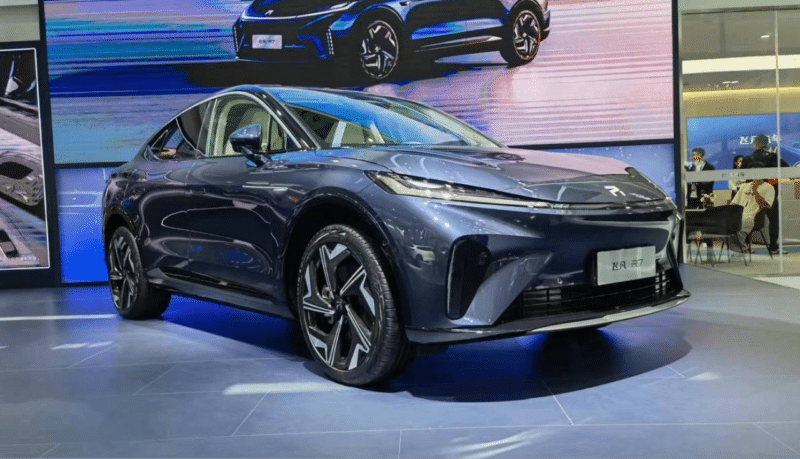 The Rising Auto R7 has 33 sensors on board, including an optional LIDAR from Luminar Technologies (LAZR). The main feature of this LIDAR is the 500-meter detection distance. Worth mentioning the car presented at the Auto Show wasn't equipped with that sensor. NVIDIA Orin chips power this system.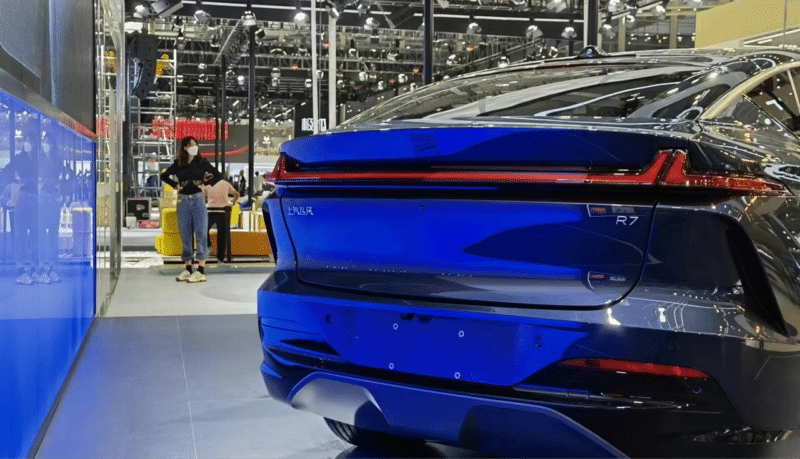 Unfortunately, Rising Auto hasn't shared the price range of the R7. They plan to launch it somewhere in H2 this year. Its main competitors will be the NIO EC6, Tesla Model Y, etc. We will keep an eye on this exciting vehicle.
Source: Weibo有车以后, Rising Auto Weibo