The Feifan R7 electric SUV with swappable batteries is ready for production in China. It has 544 horses and other exciting features.
What is Feifan?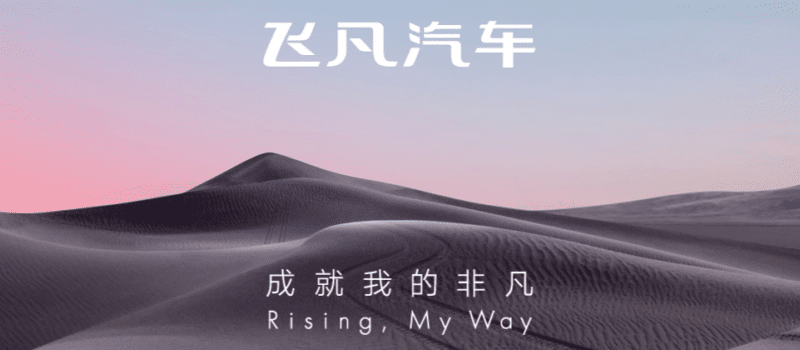 Feifan is a brand under SAIC. Previously its name was R, and it was renamed in October 2021. Technically, the R brand was under Roewe, but in 2021 it became an independent company. SAIC holds 95% of the shares, and the other 5% are distributed between Feifan employees. The naming of Feifan is curious. Its cars are still branded "R". And on auto shows, they brand themselves as "Feifan R". It also has a little-known international name "Rising Auto".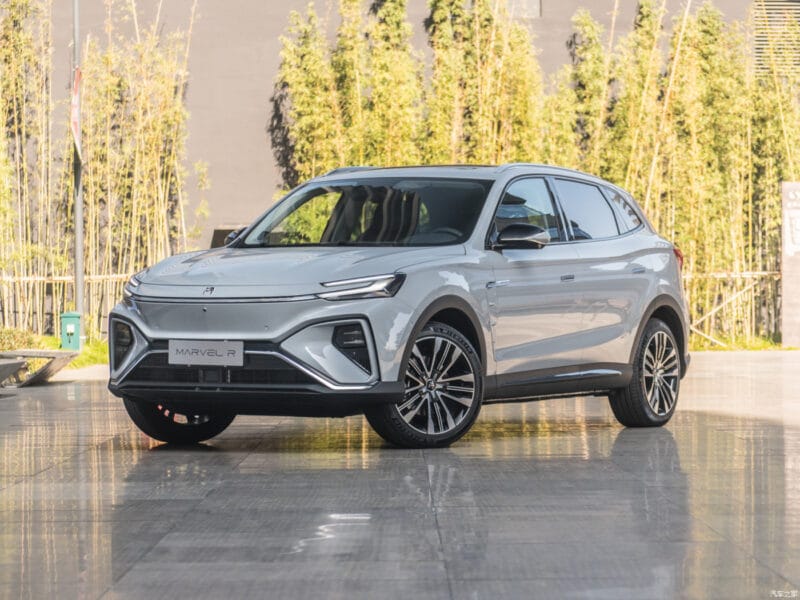 This brand focuses on EVs with prices between 200,000-400,000 RMB (~30,000-60,000 USD). Right now, Feifan's model line comprises two vehicles. The Marvel R electric SUV and ER6 electric sedan. And now Feifan is ready to launch its third car – the R7.
Back to Feifan R7
The Feifan (Rising Auto) R7 is a coupe SUV with an aerodynamic shape, pop-out door handles, and sharp headlights. The R7 may have a LIDAR sensor on the roof. Speaking about the size of this vehicle, dimensions are 4900/1925/1655 mm with a wheelbase of 2950 mm.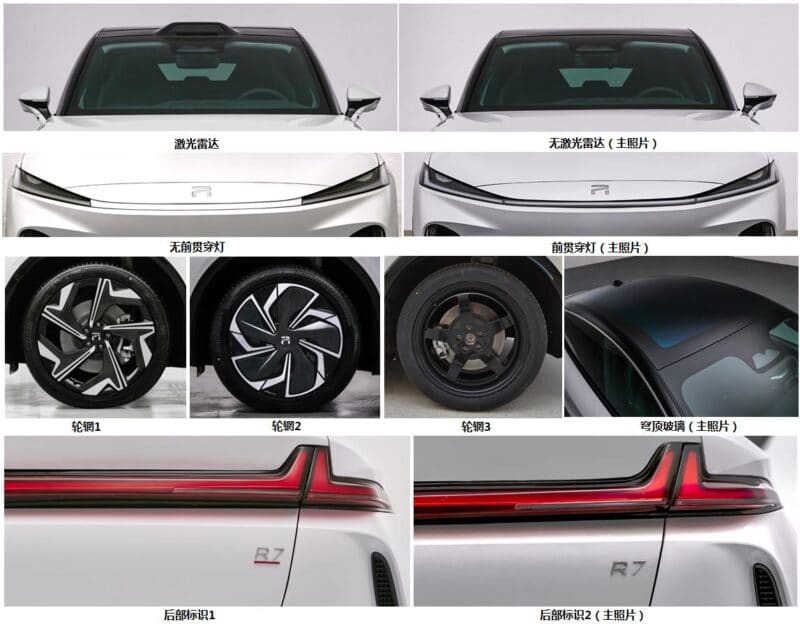 The Feifan R7 has an optional LIDAR sensor (on the top left of the picture). Feifan R7's both versions have another sensor pod inside the car, likely with a standard radar. There are also two different pics of the R7 badge. The one with the red line underneath is likely the 544 hp version, and the other one is the RWD version.
So the Feifan R7 is a mid-size SUV with a decent wheelbase. It is also heavy, with a curb weight of 2,168-2,310 kg. It has two electric motors for 150 kW and 250 kW made by United Automotive Electronic Systems (UAES), the company under SAIC and HUAYU Automotive Systems Company Limited. Their combined power is 400 kW (544 hp). It is an imposing number. There are also cheaper RWD versions with only one 250 kW (340 hp) electric motor. These versions both have a top speed limited to 200 km/h. Otherwise, the 544 hp R7 would be much faster.
The Feifan R7 has the swappable ternary (NMC) battery on board. It is made by United Auto Battery System (UABS) – the JV between SAIC and CATL. It can also be charged with a plug. In addition, there are versions without swappable batteries. According to Chinese media, SAIC Roewe and Aulton New Energy plan to install 5,000 battery swap stations in 100 cities in China. So the battery swap stations are getting hip.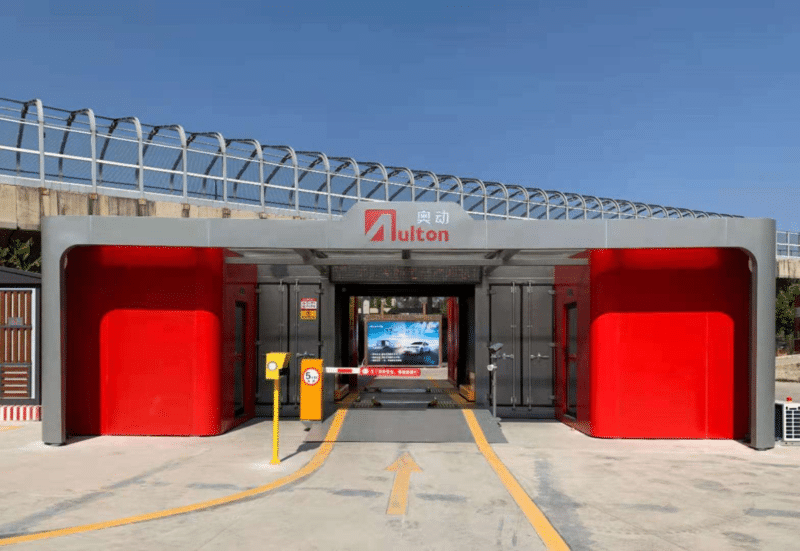 Aulton New Energy was founded in 2016. It is partly owned by several companies, including Guangzhou Times Holdings Group, Nanjing Mayao Venture Capital Partnership, Nio Capital, T-Rex Capital, and Shanghai INESA Auto Electronics System. In 2021 Aulton New Energy built a total of 366 swap stations.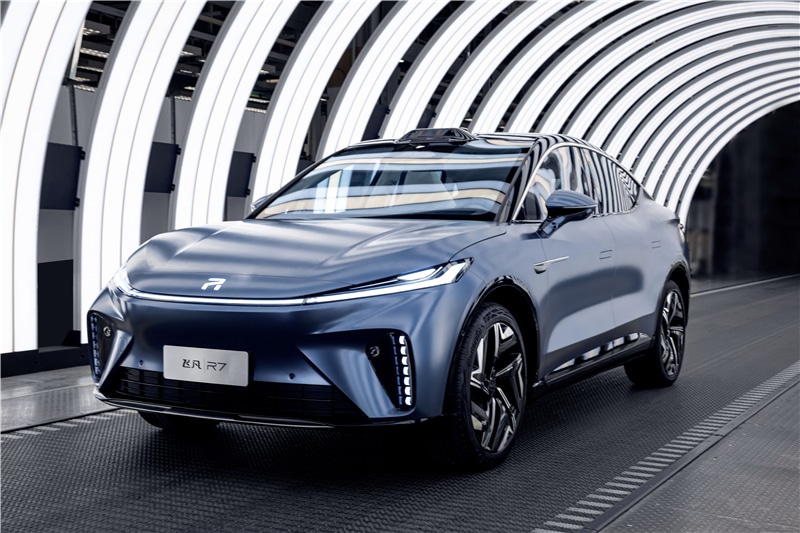 Another feature of the Feifan R7 is the self-driving system with a LIDAR sensor, 4D Radar, Nvidia Orin Chip, 8-megapixel HD camera, etc. We can also highlight that the R7 will get the AR-HUD from Huawei with a large 70-inch display area.
Feifan wants to sell 10,000 units of the R7 this year. We will keep an eye on this vehicle, so stay tuned!
Previously exposed car from Apr 2022 batch:
Source: MIIT