The NIO ET7 has made it to Mount Everest Base Camp. It became the third NIO car that has driven up to Everest, three years after a pair of NIO ES8s. Let's get acquainted with these inspiring stories!
How Did NIO ES8 Climb Everest Back In 2019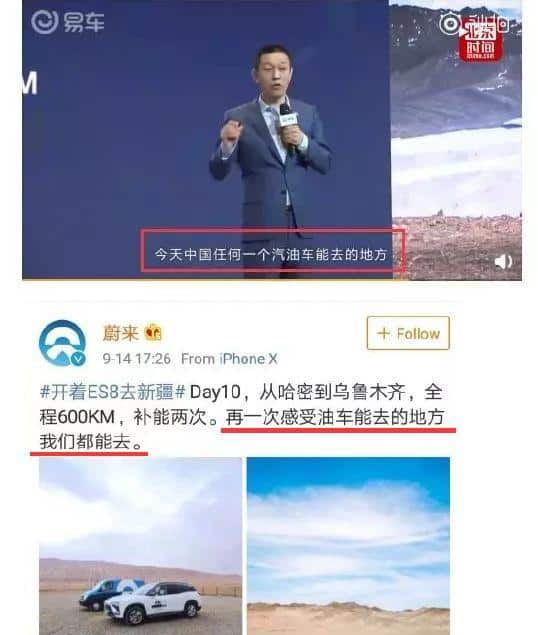 As mentioned, the ES8 became the first NIO model to reach Everest Base Camp. This story has an interesting background. William Li (founder and chairman of NIO) once mentioned that NIO cars could go wherever gasoline cars could. Some NIO owners took it as a challenge.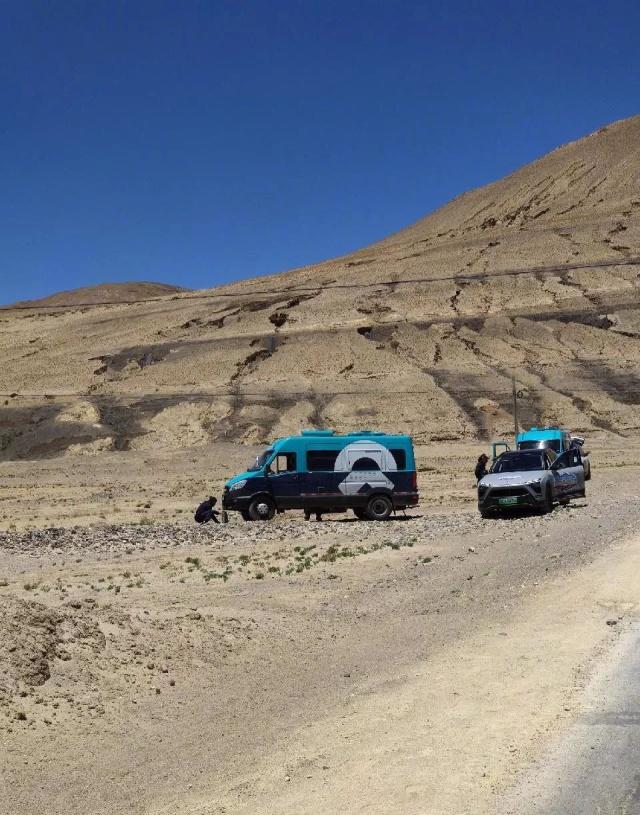 As a result, in 2019, pictures of two NIO ES8s in Mount Everest Base Camp emerged. They weren't alone during this risky trip. At least two NIO charging vans with diesel engines and additional diesel generators on board accompanied them. Those diesel generators on board of the NIO charging vans helped maintain the ES8 charged. It sounds odd: two diesel engine vans consumed additional fuel to charge up two EVs. Many 'netizens' (Chinese use it for internet users) pointed that out, blaming such methods due to extra air pollution. But this is how NIO cars did it back in 2019.
Worth mentioning that in December 2020, NIO installed fourteen 20-kW chargers on the road from Chengdu to Mount Everest Base Camp, covering a distance of 2,900 km. NIO mentioned that now everyone can make it to Everest Base Camp at an altitude of 5,200 meters.
NIO ET7 Makes It To Everest Base Camp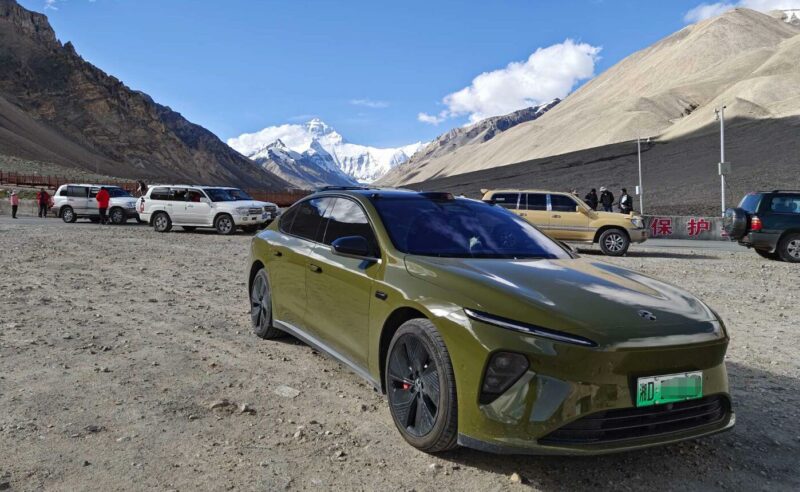 Today the NIO ET7 also made it to Mount Everest Base Camp, as reported by CnEVPost. NIO owner with the nickname Xizhu drove here on his honeymoon. He posted this information on NIO App on July 17.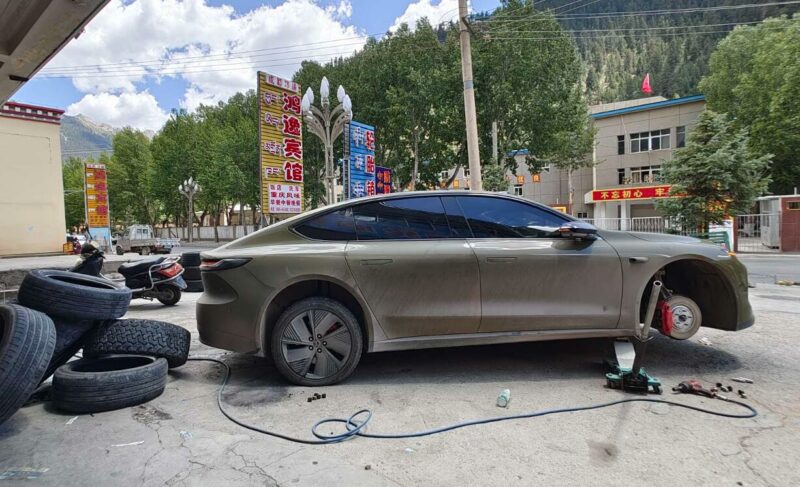 NIO installed some chargers on the road to Base Camp, but Xizhu faced another issue. He got two flat tires. A local third-party repair store helped him with it. Then NIO team in Lhasa took care of its dynamic balancing and four-wheel alignment. In Lhasa, Xizhu swapped the battery at the 1,000th NIO battery swap station, which went into operation on July 6. After it, he made it to Mount Everest Base Camp.
Other EVs In Mount Everest Base Camp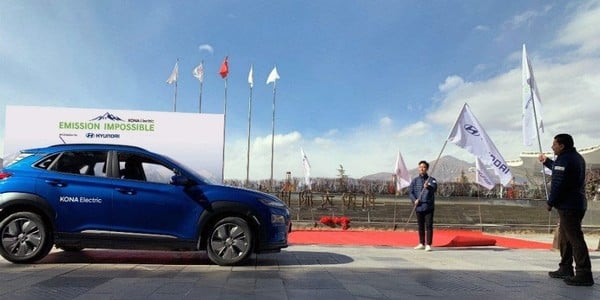 NIO cars aren't the only EVs that made it to Everest Base Camp. The Hyundai Kona also arrived there in 2019. In 2021, the Volkswagen ID.6 Crozz drove there from Sichuan, leaving behind 4,000 km. On July 12, Tesla China shared on Weibo that two Tesla EVs (Model X and Model Y) also reached Everest Base Camp.
These are not the first Tesla cars at the foot of the world's highest mountain as previously Chinese Tesla fans made it there with the Model 3 in September 2019. Still, Nio ES8 is the first EV to reach the basecamp in May 2019. Anyway seems more and more electric vehicles make this outstanding trip to Everest.
Source: Baijiahao, Myzaker, Cnmo, 21cnev, CnEVPost, Tesla China Weibo