How about a daily driver for 8,000 USD? The Lingbox BOX Cai Wenji is here to offer you 220 km of CLTC range, 48 horses, and ease of movement in big cities. But does this EV really worth its money? Let's sort it out together.
Briefly About Lingbox Auto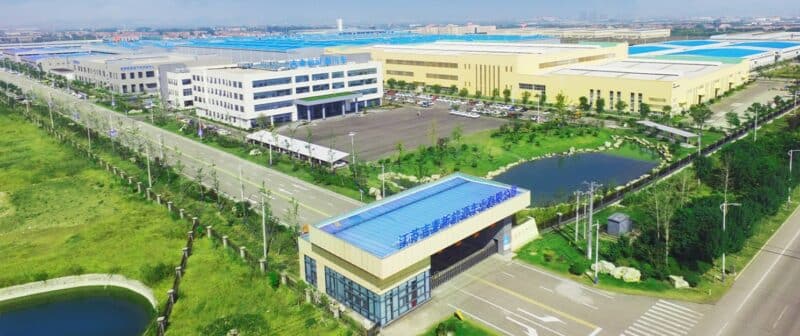 Lingbox Auto is a young EV brand under Jiangsu Jemmel New Energy Vehicle Company, which in its turn, was founded in late 2018. As for the Lingbox Auto itself, it was born in 2020 under the Chinese name 凌宝 (Lingbao, Frozen Gem). Its international name appeared to be less poetic.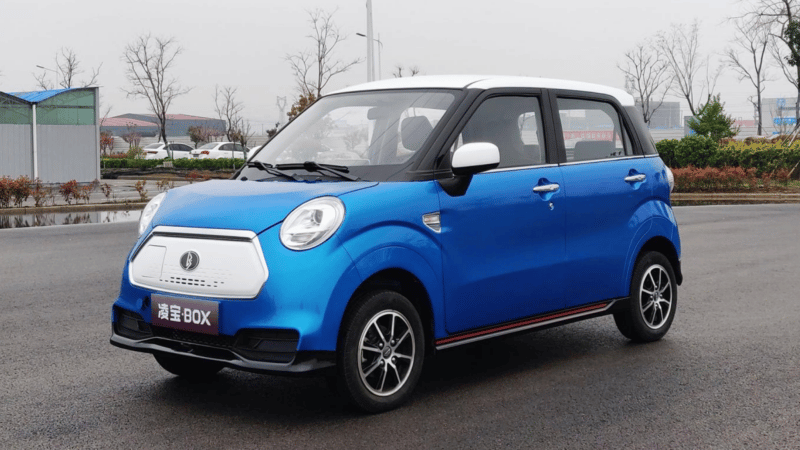 The first Lingbox car hit the market in December 2020. It appeared to be the Lingbox BOX EV with a starting price of 33,800 RMB (4,790 USD). Worth mentioning that in December 2021, another Chinese company called Bejing Zhixing Box Automobile launched an independent brand called Box IT. So we can clearly see that Chinese companies are fond of calling their cars 'boxes'. Will another one appear this year? Only the future knows.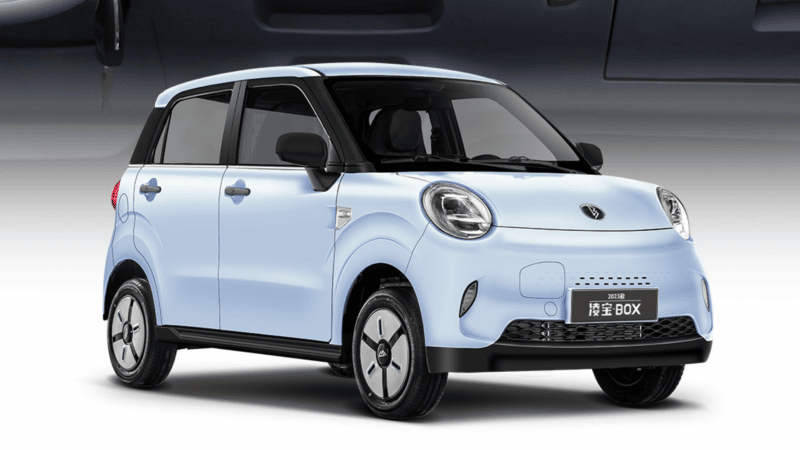 Returning to the Lingbox BOX, it hit the market back in 2020 and has got several updates since then. And now the newest version of the BOX called Cai Wenji Smart (called after the famous Chinese female composer) has been launched in China. In comparison with the 2020 model year version, it has got seemingly higher price tag and more tech on board. Let's get to know it better.
Lingbox BOX Cai Wenji Explained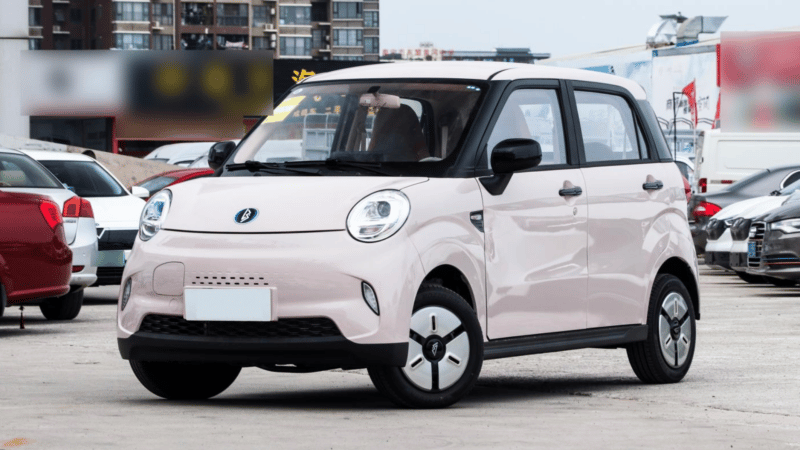 We will crack on with some basic information about the Lingbox BOX. It is a four-door electric hatchback with dimensions of 3584/1475/1666 mm and a wheelbase of 2455 mm. In terms of appearance, it looks like a mix of the Daewoo Matiz and the LEVC TX. It has a narrow body with a high roofline and circular lights. Worth mentioning that the road clearance of the BOX is only 121 mm.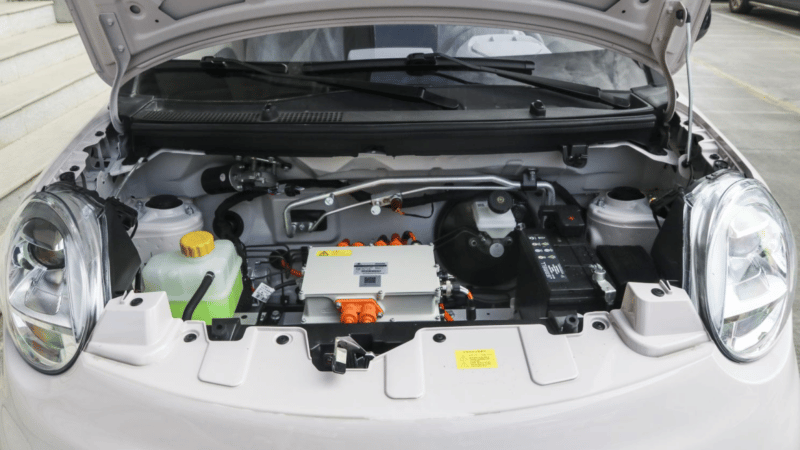 Previous versions of the Lingbox BOX got two powertrain options. The first one has a 30-kW (41 hp) motor on the front axle. As for the second one, it has a more powerful 35-kW (48 hp). The BOX Cai Wenji Smart was launched with the top engine for 48 horses and 125 Nm. Lingbox hasn't detailed its zero-to-hundred acceleration time, mainly because its top speed is limited to 101 km/h. But they have shared that you can speed up from 0 to 50 km/h in 7 seconds. So the BOX's driver probably won't be able to leave behind all the other cars behind while city trips.
The Lingbox BOX Cai Wenji adopts a 19.2 kWh LFP battery for 220 km of CLTC range. It also supports fast charging, so the BOX owner can charge this vehicle from 20% to 80% in just 1.2 hours. As for the home charging pile, it will be capable of charging the Lingbox BOX within 11 hours.
Linbox BOX Cai Wenji Interior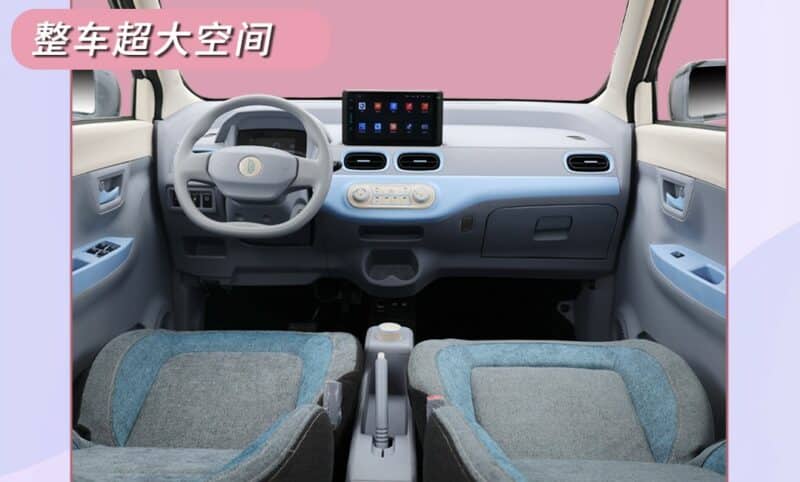 The Lingbox BOX's interior has fabric-wrapped seats, a sporty D-shaped steering wheel (so what else should you expect from a 48-hp EV?), and two screens. The first one is a 7-inch instrument panel, and the second one is an infotainment screen with a diameter of 10.1 inches. Moreover, the 2023 model year BOX goes with a driver's airbag as standard. Yes, previously it was able only as an extra option (for 2,000 RMB). It looks like a Lingbox decided that a driver's safety no longer should be an extra option. But the rest of airbags are still unavailable.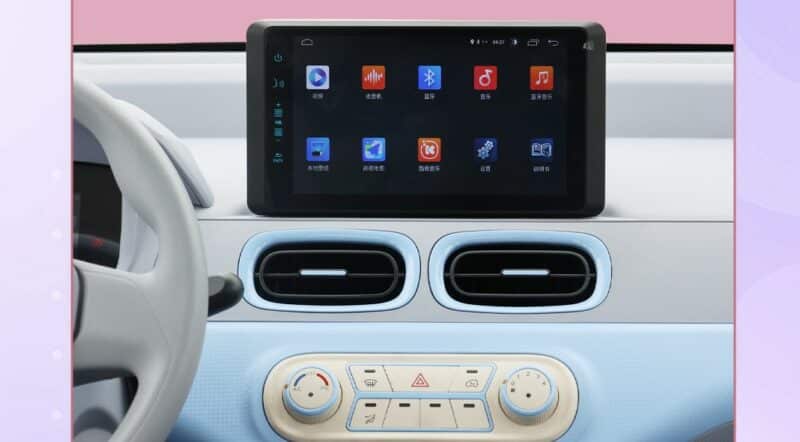 Lingbox Box Cai Wenji has a price tag of 56,800 RMB (8,035 USD). Is it a good offer, or a dangerous car with poor specs? Everyone decides for themselves.
Source: Lingbox, Lingbox Weibo, Autohome