On January 27, Nio held a user meeting with car owners in Beijing. The company's president Qin Lihong revealed several exciting informations. The entry-level subbrand Alps will start deliveries in 2024, and Nio's third brand Firefly will launch in Europe before China in Q3 2024 and focus on budget-friendly cars.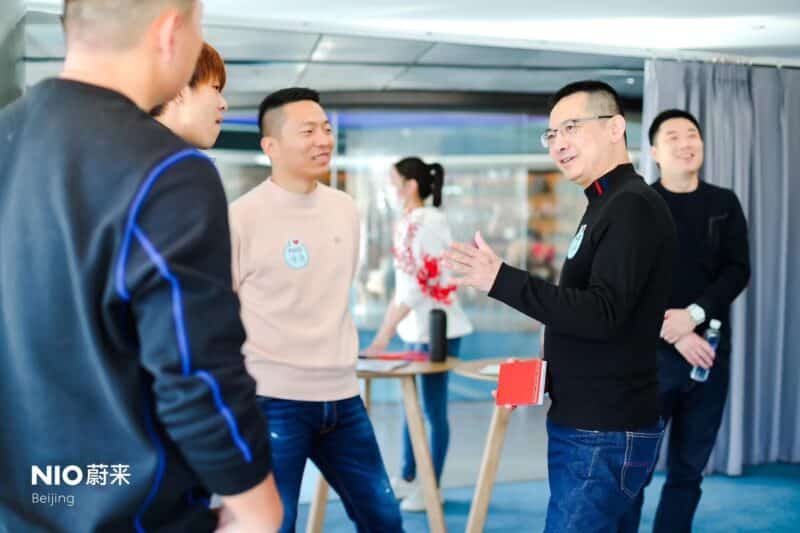 Qin Lihong also announced that the first users would get hands-on Nio Phone in Q2 2023, but only for testing purposes, and it will be offered to Nio EP Club members first. The deliveries for the general public are planned for Q3 2023. He also didn't forget Europe and confirmed the previous announcement that the Nio ET5 station wagon (kombi) will launch in Europe in June or July. The launch date for China wasn't announced yet, but it will be after the European debut, as demand for prolonged cars is much bigger on the old continent.
The Alps brand is supposed to be to Nio, what the Volkswagen brand is to Audi. Independently operated and with own R&D and management. It will target the 200,000 yuan to 300,000 yuan ($29,000 to $44,000) market. The Alps brand will be launched in China first. On the other hand, the Firefly brand is European-first and will focus on budget and more mainstream cars.
Nio's president also teased the next generation NT3 platform and announced that research and development would fully start in the year's first half. Worth mentioning the previous words of Nio's CEO, William Li, that the next generation of Nio cars is coming to the US. Nio plans to have five models underpinned by the NT2 platform in H1 2023.
Lihong also assured users that Nio plans to deliver updates to all cars for 15 years and that work on the Generation 3 battery swap station is going according to plan with no delays. The new swap station will double the speed of battery exchange, bringing a single swap to 2.5 minutes. First PSS Gen3 will be installed in March 2023 in China. Nio's cofounder also mentioned the challenges it faces – the rise in prices of lithium and chips. The average price of a 100 kWh battery rose by 40,000 yuan ($5,900) last year. In Europe, the main challenges are macroeconomic factors and geopolitical uncertainty.