China's MIIT has exposed the Zeekr X. The new car, formerly known as the Zeekr 003 is Zeekr's third model after the Zeekr 001 sedan and Zeekr 009 MPV. The X is a pure electric compact SUV and will be offered in four and five-seat versions.
The new SUV will also be available in three versions: two single-motor variants and a dual-motor model. It is expected to debut at the 2023 Shanghai Auto Show scheduled for April 18 – 27.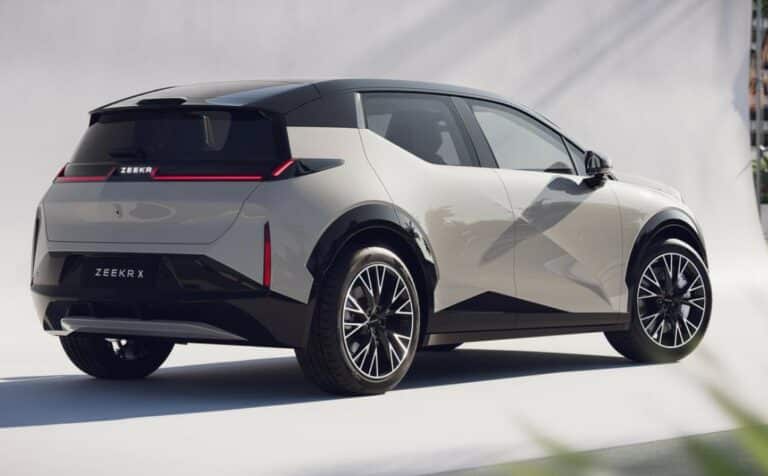 The Zeekr X is a much-discussed new electric hatchback. Earlier, we saw the official factory photos. CarNewsChina also reported sightings of the X in Shanghai.
The Zeekr X is based on Geely's SEA platform. Size-wise, it is comparable to the Smart #1 and the Volvo XC30, which both stand on the same platform as well.
The Smart #1 is available in rear-wheel drive (200 kW) and all-wheel drive (200 kW rear and 115 kW front). The X also gets the same powertrains. The dual-motor model has a 115 kW front motor and a 200 kW rear motor. On the other hand, both single-motor models can churn out 200 kW. While the dual-motor version has a top speed of 190 km/h, the single-motor versions are good for 185 km/h.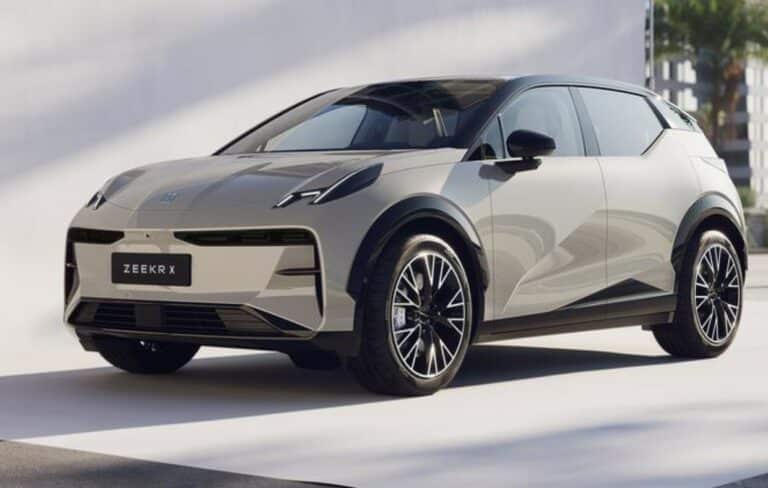 Zeekr stated that the X's high-performance version would do 0-100 in 3 seconds. For batteries, the Zeekr X will be equipped with ternary lithium-ion batteries produced by Sichuan – a JV between Geely and CATL.
The lights are basically fully integrated into the hood. Like with sister brand Lynk & Co, but even more extreme. The mirror stalks are notable, too; they seem complicated on purpose. Zeekr says each light consists of 41 light-emitting units.]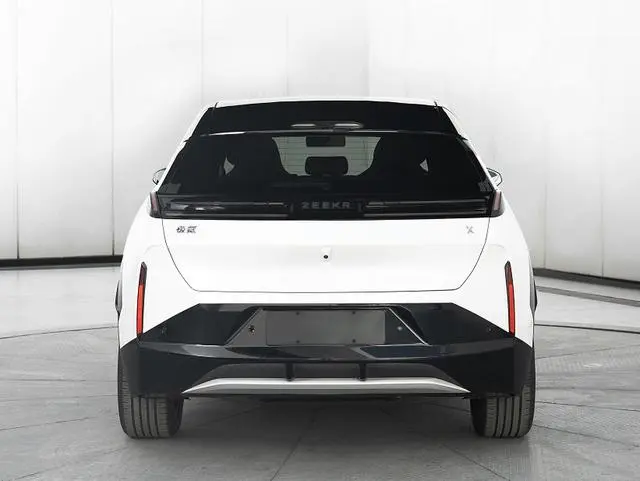 The car's rear adopts an integrated through-type taillight, and the "ZEEKR" luminous logo is located in the center. For size, the SUV measures 4450/1836/1572 mm with a 2750 mm wheelbase. Some features of the exterior are frameless doors, frameless exterior mirrors, and a hidden charging port cover design.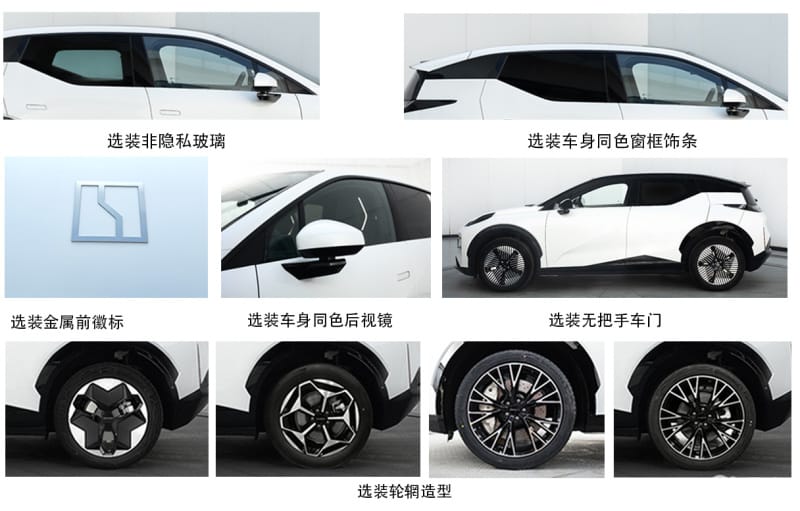 In addition, buyers of the Zeekr X can choose from many optional parts, including same-color window trim strips. There are also optional body-color rearview mirrors, handleless doors, and wheel shapes (including R19/R20 specifications). It is worth noting that the X comes with two door handle styles for users to choose from, including hidden door handles and handle-free doors.
The Zeekr X will hit the Chinese car market in early Q2, after which it will go to Europe. The Zeekr X will spearhead Zeekr's upcoming invasion of Europe, where it will start selling cars this year. North European markets, including Norway, the Netherlands, and Sweden, go first.