This is not a concept car. This is the new Zeekr X, formerly known as the Zeekr 003, the third Zeekr vehicle after the Zeekr 001 sedan and Zeekr 009 MPV. The new X looks wild, radical, and very different than the rest. We are impressed.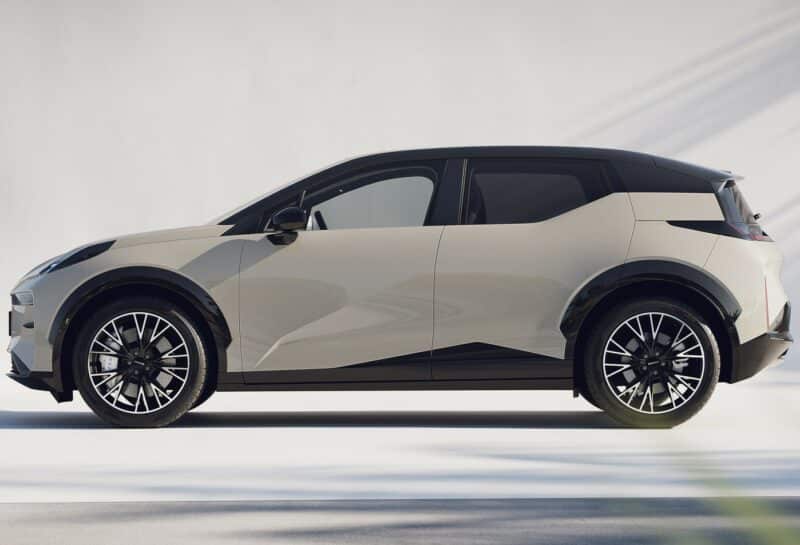 There is a lot of cool design going on with the Zeekr X. Check the high belt line, the frameless doors, the hidden door handles, the surfacing on the doors, the shiny black wheel arches, and the two tone body. The Zeekr X is based on Geely's SEA platform. Size-wise, it is comparable to the Smart #1 and the Volvo XC30, which both stand on the same platform as well. The Smart #1 is available in rear-wheel drive (200 kW) and all-wheel drive versions (200 kW rear and 115 kW front). The X is expected to get the same power trains. Zeekr has stated that the high-performance version of the X will do 0-100 in 3 seconds.
Size Zeekr X: 4450/1836/1572, 2750.
Size Smart #1: 4270/1822/1636, 2750.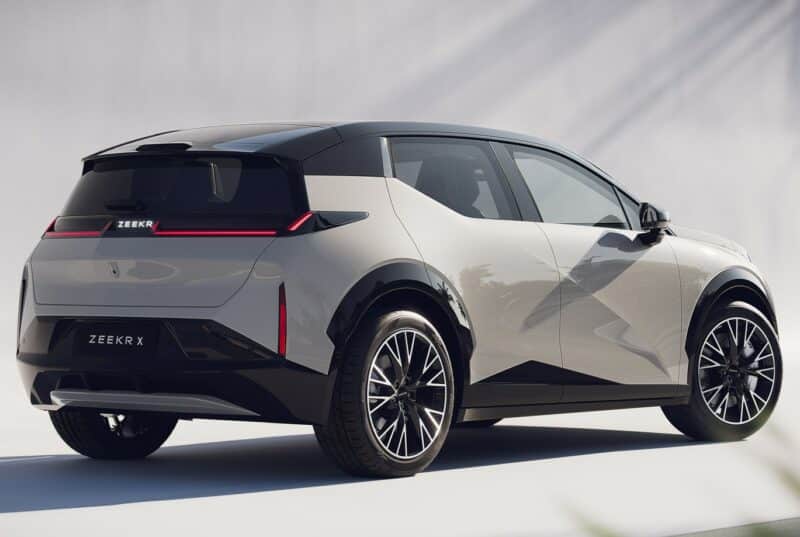 The rear is probably the wildest part of a wild car. The rear window is ultra small and topped by a spoiler. Below the window a illuminated ZEEKR name plate and a light bar.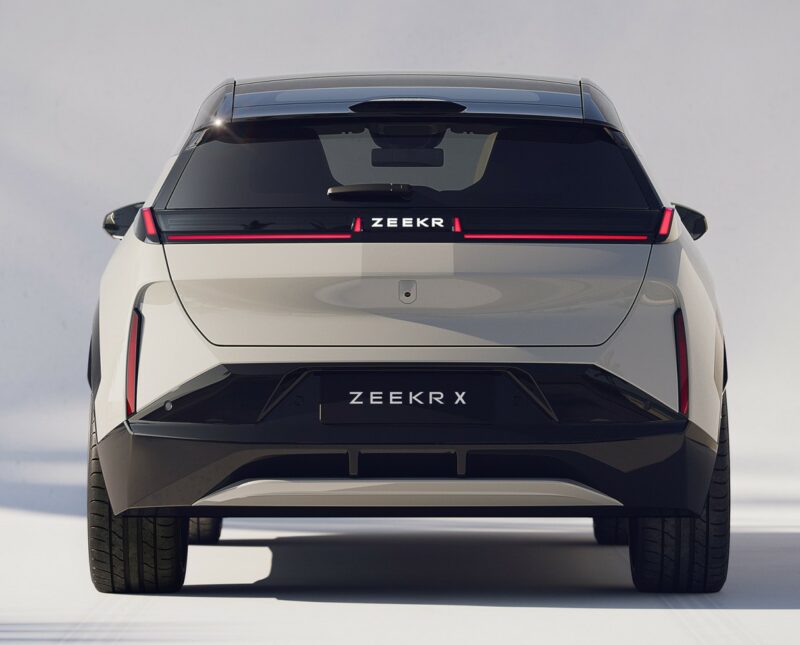 Those are probably the widest tires on a hatchback ever.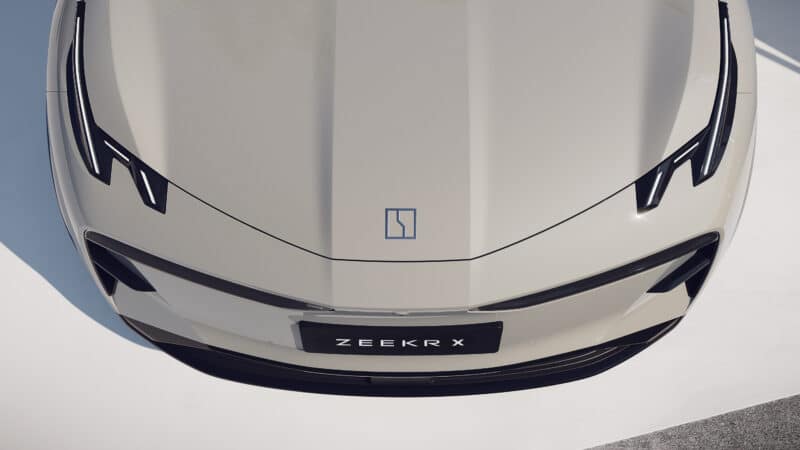 The bonnet has a wide bulge in the middle, flanked by tall light units that run all the way back to the A pillar. The front lights look brilliant. Zeekr says each light consist of 41 light-emitting units.
The Zeekr X will hit the Chinese car market in early Q2. Then, it goes to Europe. The Zeekr X will spearhead Zeekr's upcoming invasion of Europe, where it will start selling cars within this year. North European markets go first, including Norway, the Netherlands, and Sweden.
Via: Zeekr.