The Denza N7 SUV from BYD was unveiled in official images. Its exterior design stays in line with the Denza Inception concept that debuted in August last year. The N7 will hit the market this year.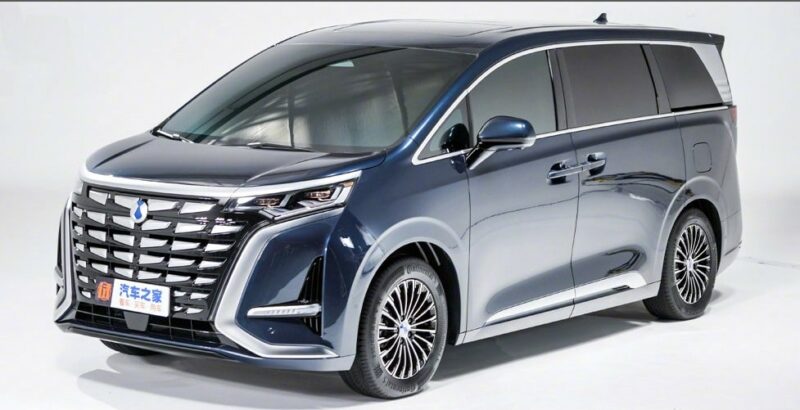 First, let's talk about Denza. Initially, it was founded in 2012 as a 50-50 joint venture between BYD and Daimler. But it wasn't successful, so in 2021, Daimler's shares in Denza decreased to 10%. In its turn, BYD holds 90% of the stake. After it, BYD decided to revise the Denza's model line. And the first vehicle of the new wave became the Denza D9 MPV. Now, the second vehicle called N7 was unveiled in China.
Denza N7 Official Images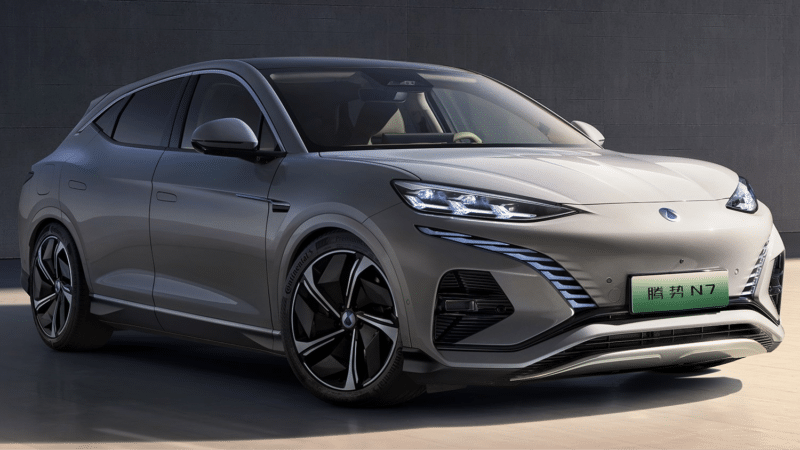 As we can see in official images, the Denza N7 stays close to the Inception concept car. Previously, Denza shared that the production version will be similar to the Inception concept. In general, Denza kept a promise. But there are still some noticeable differences. The N7 has a sporty front bumper and a different taillight unit. Previously, folks said the Inception looks too similar to the Ford Mach-e. Now, these vehicles aren't so similar.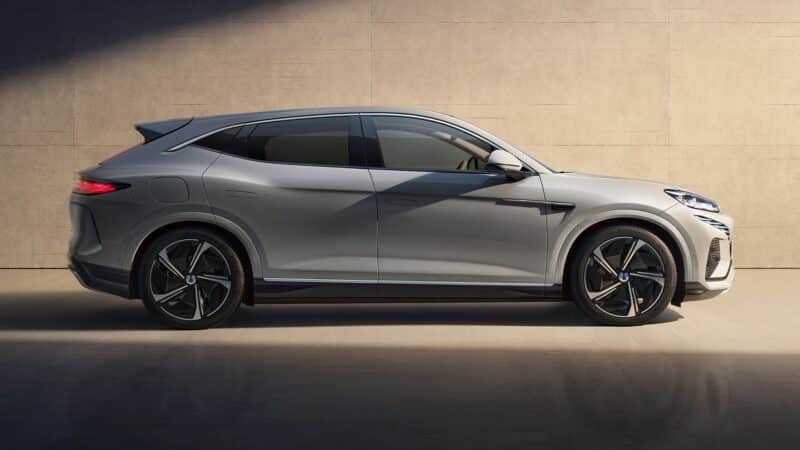 Other features of the Denza N7 exterior are sporty roof spoiler, a slanted D-pillar, retractable door handles, a closed front end, and real side mirrors. We can also notice that it has LiDAR sensors in a front bumper. Moreover, the interior of the Denza N7 got a big floating screen and a Face ID sensor on a front pillar. Maybe the N7's interior is also pretty similar to the Inception.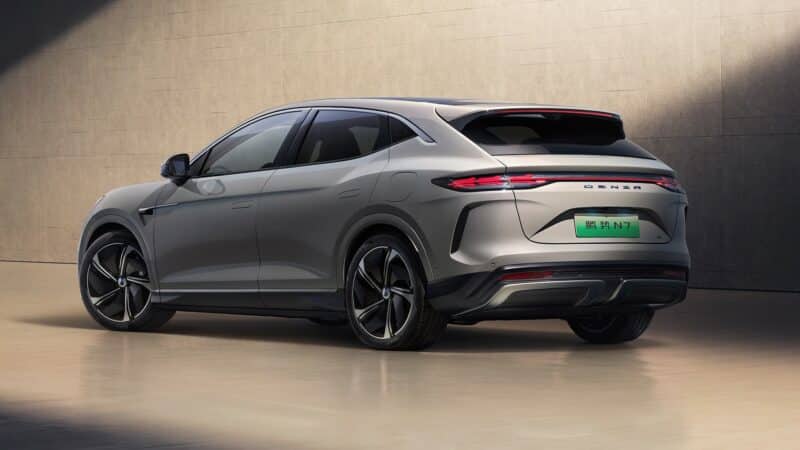 All in all, the Denza N7 looks nice and high-end. Its exterior design even reminds the Porsche Cayenne Coupe a bit. The exact dimensions of the Denza N7 aren't clear yet. But the Denza Inception had 4.9 meters in length, with a 2.9-mm wheelbase. It seems that the N7 has the same dimensions. Denza will offer the N7 in EV and PHEV versions. It's zero-to-hundred acceleration will take only 3 seconds. The N7 will hit the market this year. As for its main competitors, they are mainly AITO M5 and upcoming NIO EC7.
Editor's comment
Currently, the Denza's model line has only the D9 MPV. Anyway, it seems to perform well in the Chinese market. In January 2023, Denza sold over 6,000 MPVs. It looks like Denza believes in its success, because they raised the D9's price tag in March, when other automakers cut price tags. The Denza's model line develops not as fast as other brands do. But the BYD's tech and good design allows it to perform well in Chinese market. The Denza N7 will hit the market in Q3 2023. The Denza N8 SUV will also start sales some time in 2023. So this year, its position will be strengthened.
Source: Denza Weibo, Denza