On April 7, FAW-Toyota announced that its bZ3 electric sedan would go on sale on April 16, starting at 169,800 yuan ($24,500). Just a month ago, Toyota began presales of bZ3 for 189,900 yuan ($27,500), which is $3,000 higher than today's announced retail price.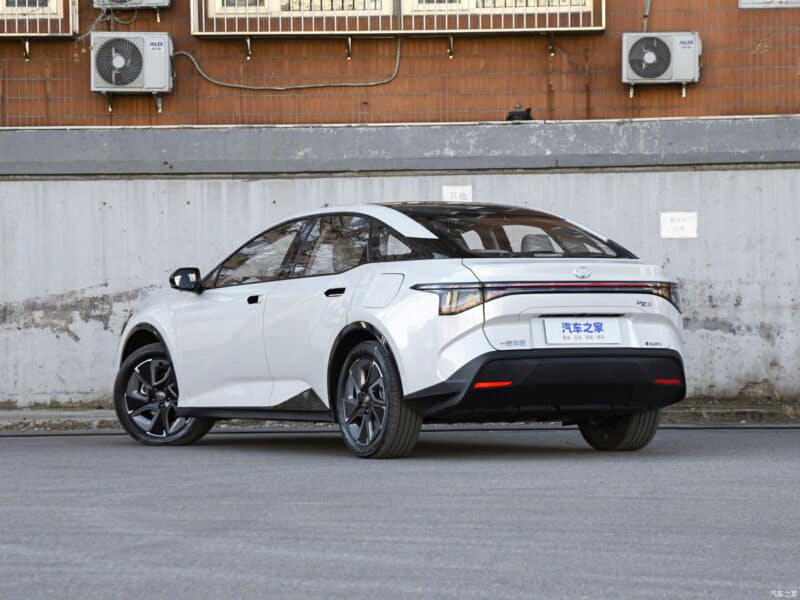 CarNewsChina found that some Toyota dealers already presale bZ3 for 154,800 yuan ($22,500), which makes the difference from a month-old presales price even more significant – $5,000.
bZ3 is Toyota's first electric sedan – yes, so behind the Japanese car maker is. As Toyota prolonged its focus on hybrids – even worse, they relied on HEV, not PHEVs – they missed the EV train in China. As Toyota tried to jump in and speed up the development process, they had to buy lots of technology from others. Toyota turned to BYD for help, so that's the reason you can find lots of BYD tech inside bZ3, including the 65 kWh LFP Blade battery, electronic control system, and electric motor provided by BYD's subsidiary Fudi Industrial.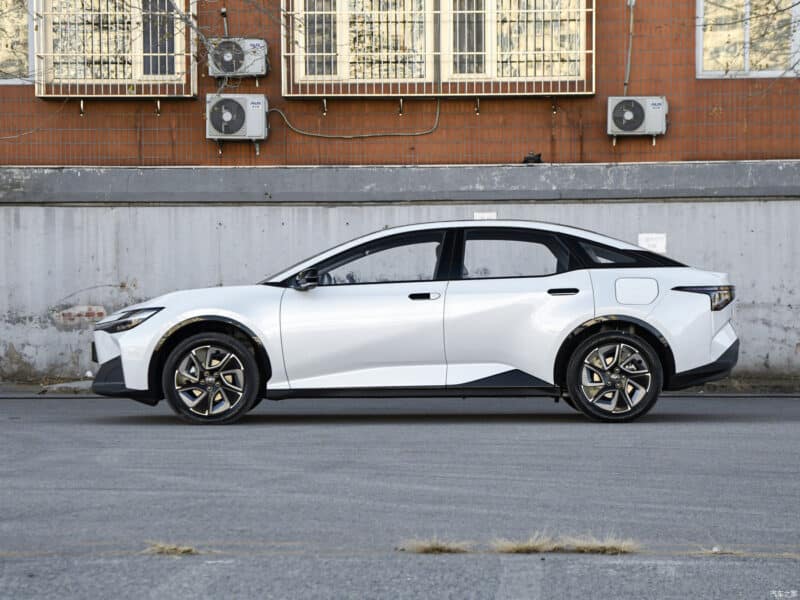 Toyota bZ3 EV is China-only and will have three trim levels:
| | | | |
| --- | --- | --- | --- |
| Trim | Battery (kWh) | Motor | Price (Yuan) |
| Elite Pro | 49.92 | 135 kW | 169,800 |
| Long Range Pro | 65.28 | 180 kW | 189,800 |
| Long Range Premium | 65.28 | 180 kW | 199,800 |
The top trim level has better ADAS systems, more sensors, comfort features, and a 360-degree camera.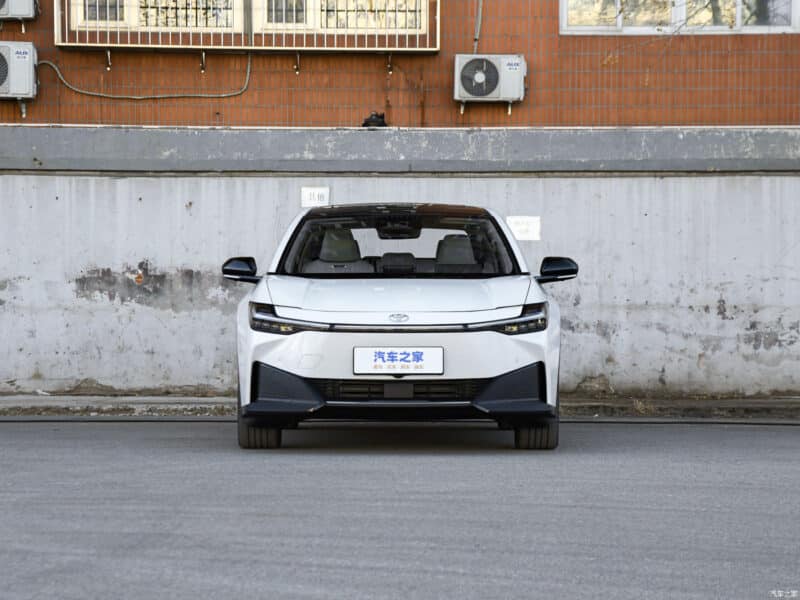 bZ3 is based on Toyota's e-TNGA platform and can offer a 517 km or 616 km CLTC range. The size is 4725/1835/1475mm in length, width, and height, respectively, with a wheelbase of 2880mm. The top trim level has a 180 kW (240 hp) motor with a peak torque of 303 Nm that can accelerate 0-100 km/h in 7.5 seconds.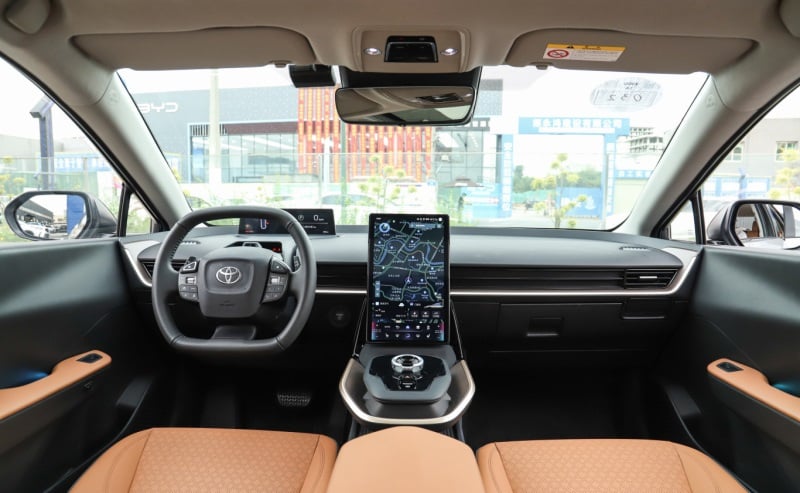 It is Toyota's second electric car, after the SUV bZ4X. Toyota unveiled bZ4X through another Chinese joint venture with GAC last year. Their first pure EV was later launched in October, also with FAW. In February 2023, the price dropped from $4,300 to $24,800.
The new bZ3 will be assembled in the FAW-Toyota New Energy Plant, located in the Sino-Singapore Tianjin Eco-city, about an hour's drive southwest of Beijing. It has a total planned area of 1.97 million square meters. It commenced in June 2020 and was officially put into operation in October 2022. It has an annual capacity of 200,000 units.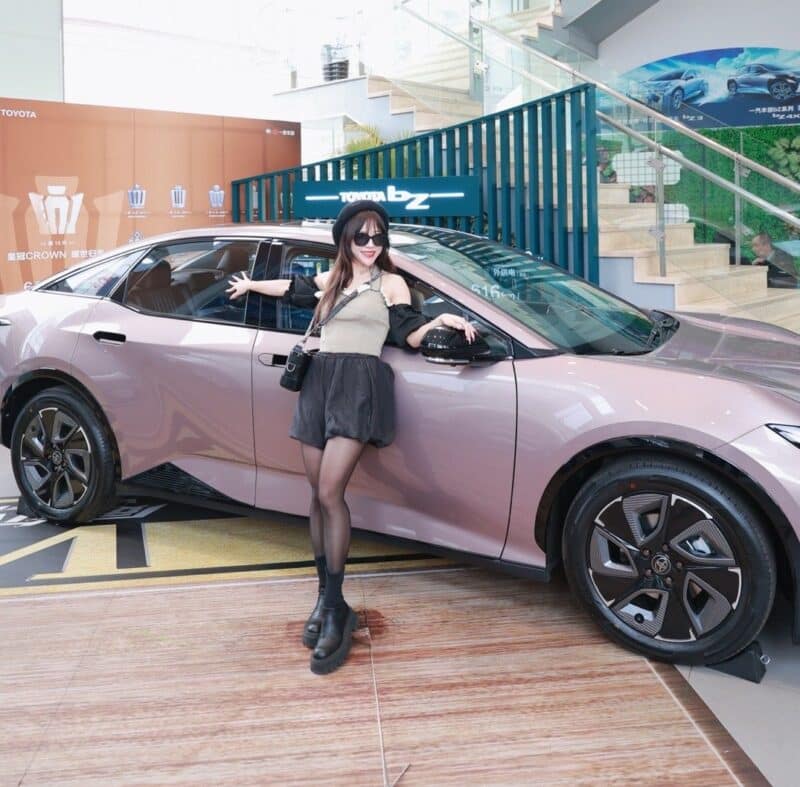 Editor's comment
Words can't describe how curious the CarNewsChina team is to see the monthly sales of this thing. Toyota still has a strong dealers network around China and JV with FAW and GAC, so that miracles can happen. Can Toyota's serious pivot towards EVs start in China? We Will keep an eye on that.