On October 25, the Toyota bZ4X under the FAW-Toyota joint venture, a new medium 5-seat pure electric SUV, was officially launched in China. Customers can purchase from five models with a price range of 199,800 – 284,800 RMB (27,800 – 39,700 USD). The bZ4X is expected to complete its first batch of delivery by the end of October.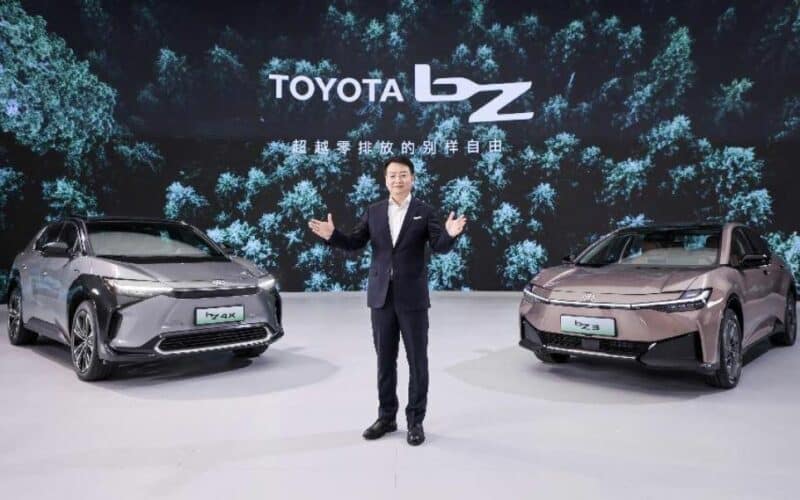 The pre-fix 'bZ' means 'beyond Zero'. The bZ4X is FAW-Toyota's first pure electric SUV. Just recently, FAW-Toyota announced its first electric sedan, the bZ3, on October 25. Both the bZ3 and bZ4X play an important role in FAW-Toyota's electrification strategy targetting the electric SUV and sedan markets. In the future, the joint venture will launch more pure electric sedans and SUVs to gradually expand its new energy product line.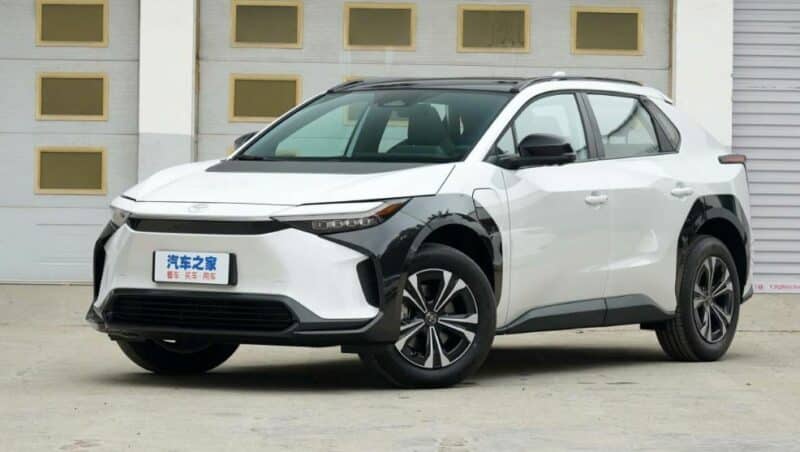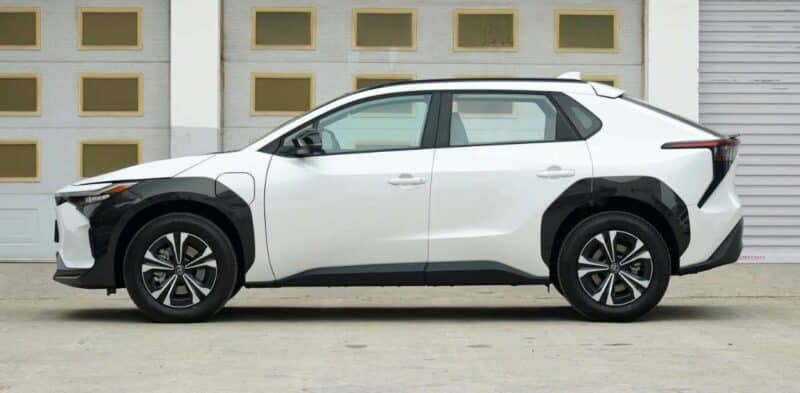 The bZ4X is based on Toyota's e-TNGA platform, offering front-wheel drive and four-wheel drive options. The size of the car is 4690/1860/1650mm with a 2850mm wheelbase. The long and narrow headlights are equipped with four light sources inside. Customers can select from six single-color and five dual-color models.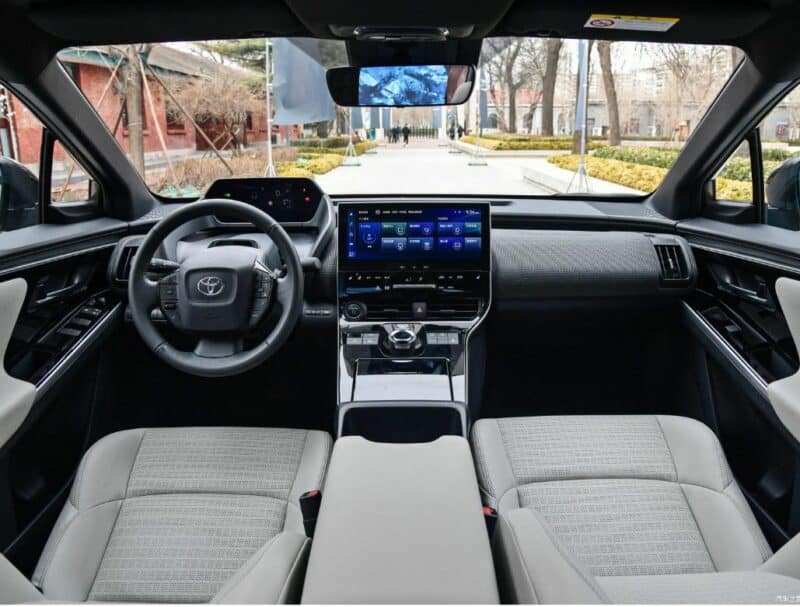 The interior adopts a symmetrical layout. The 12.3-inch central control screen supports voice recognition, face recognition, and has built-in applications such as Baidu map and remote control. The high-end models come with wireless charging, remote control parking, a 360-degree reversing camera, and heated seats.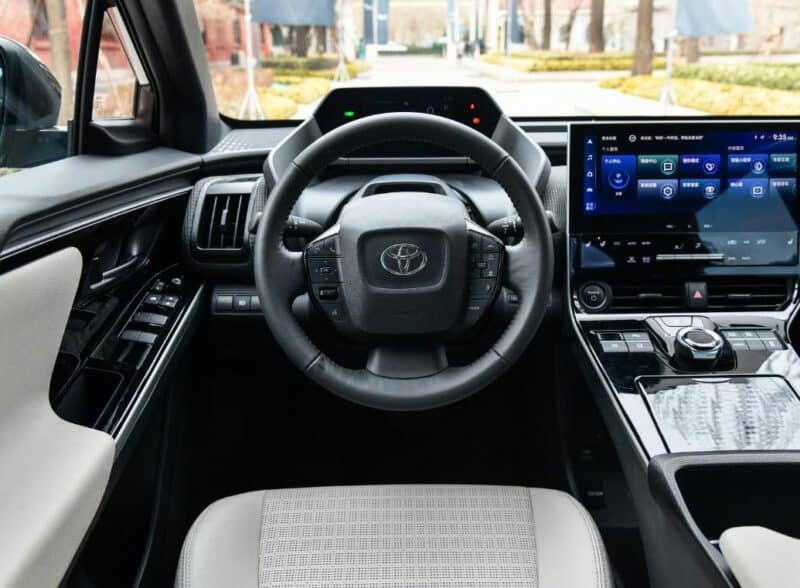 Other features include a three-spoke steering wheel and a rotary shifter.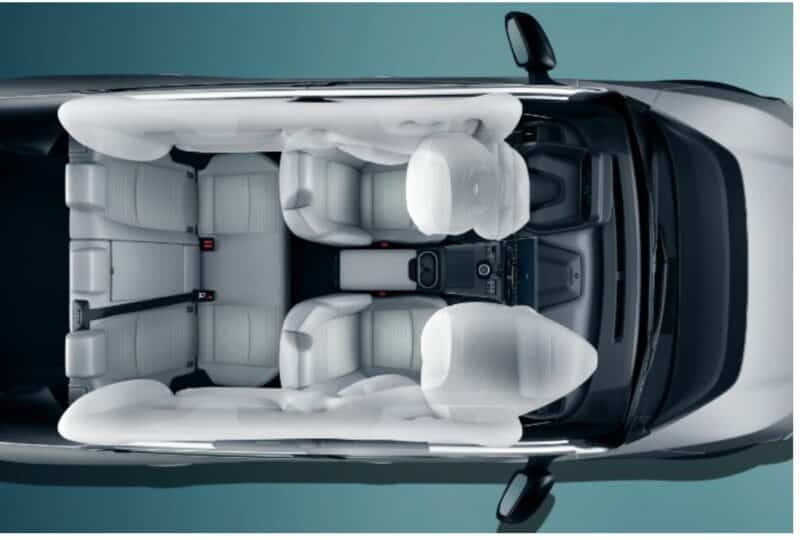 The car offers five seats. In terms of safety, the car is equipped with Toyota's Safety Sense 3.0 system and eight SRS airbags.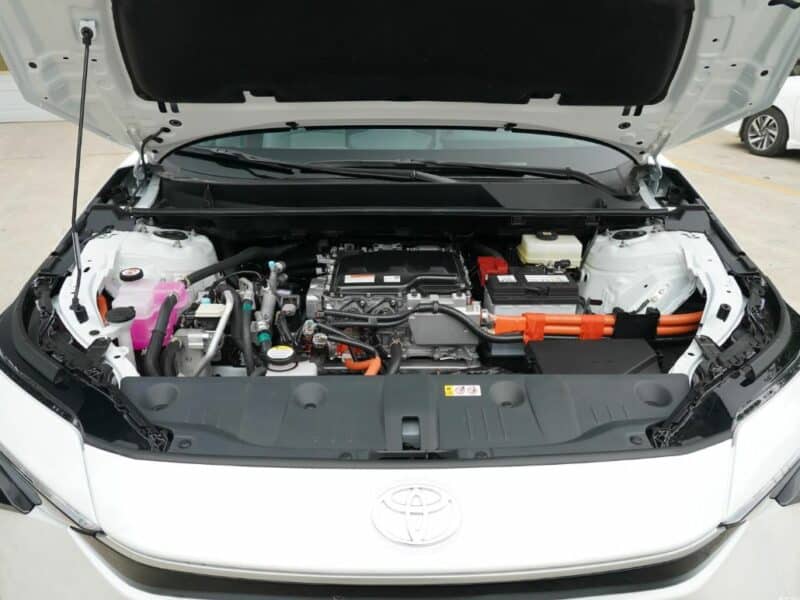 The Toyota bZ4X comes in both two-wheel drive and four-wheel drive. The two-wheel drive is equipped with a 150kW & 266Nm electric motor and offers two cruising range options of 400km and 615km. The four-wheel drive has a combined power of 160kW and peak torque of 337Nm and offers two cruising range options of 560km and 500km. Additionally, the Toyota bZ4X is equipped with a ternary lithium battery pack and solar charging technology that can achieve 1,750km of cruising range per year. The battery capacity of the low-end model is 50.3 kWh while the other models have a battery capacity of 66.7 kWh.